Becky Turney reserved an empty chair at her wedding last week in memory of the 19-year-old son she lost nearly two years ago.
But she had no idea she would literally feel her son's presence at the ceremony through a surprise guest: the man who received his heart in a transplant.
Becky's groom had secretly flown Jacob Kilby from San Diego to Alaska and kept him hidden from the bride until moments before the start of their wedding ceremony.
Kilby, who was born with a heart defect, had received the heart of Becky's son, Triston Green, in a transplant on October 21, 2015. The two had since exchanged messages online and a phone call on Becky's birthday, but never met in person — until last Friday night.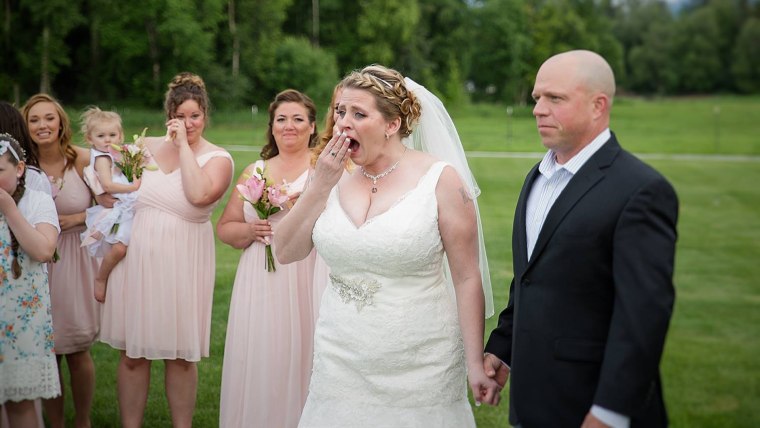 "I lost my mind. I squealed like a little girl. I jumped up and down. It was incredible," Becky told TODAY.
The exchange was captured in a series of photographs that went viral immediately after being posted on the Facebook page of the wedding photographer, Amber Lanphier, owner of Love Adventured. One of the photos shows Becky listening to Jacob's heart with a stethoscope.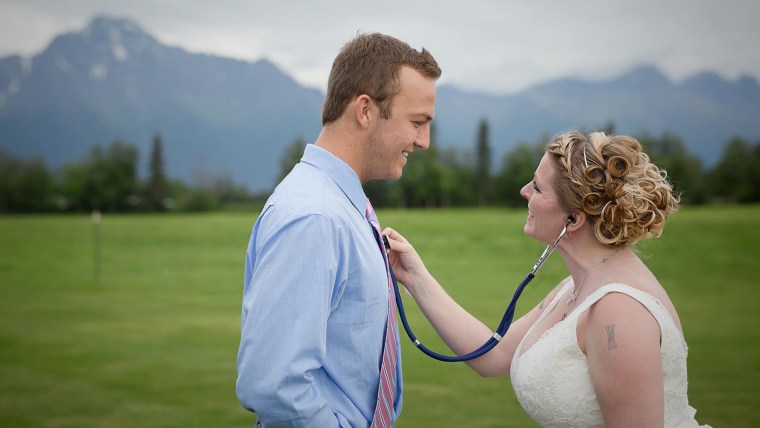 "There really are no words, and that's the coolest part because the pictures, they say it all," Becky said.
She expressed admiration for the ability of her groom and partner for the past seven years, Kelly Turney, to pull off such an act.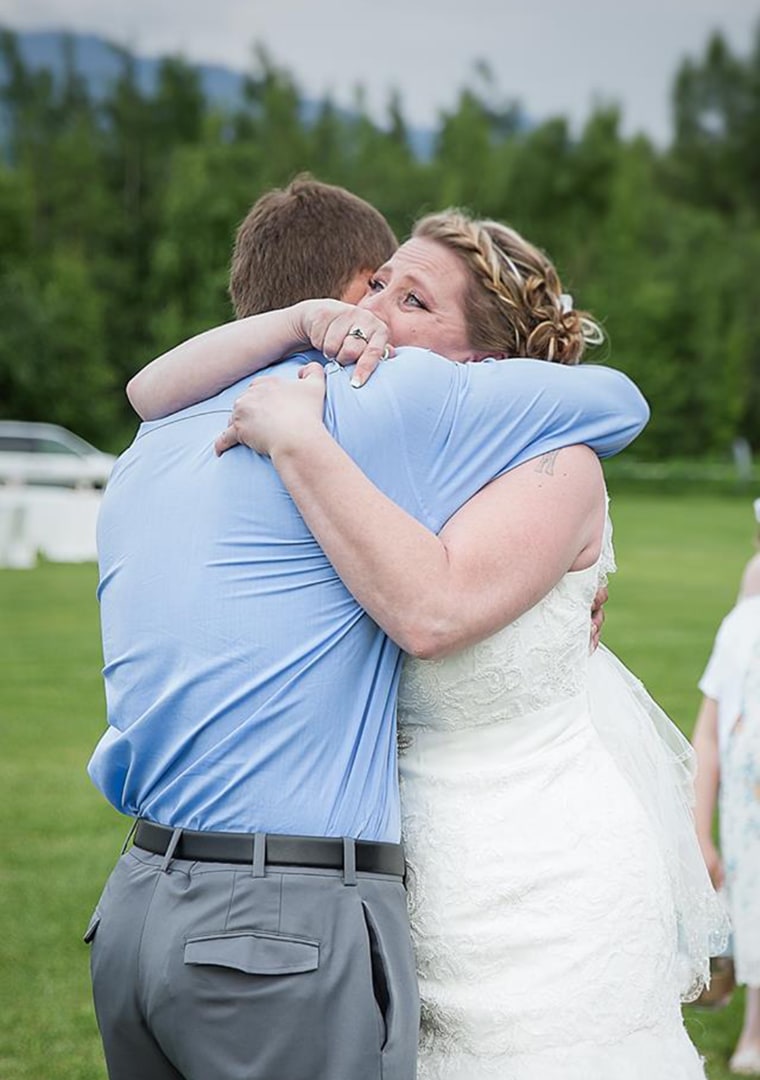 "I've never ever been surprised like that, like ever. I'm the girl who secretly unwraps all the Christmas presents under the tree and puts them back. So for him to pull this off was just incredible," said Becky, 40.
Kelly, 44, said the surprise took months of planning, along with "some trickery" to hide Jacob right until the moment he introduced the young man as his sixth groomsman.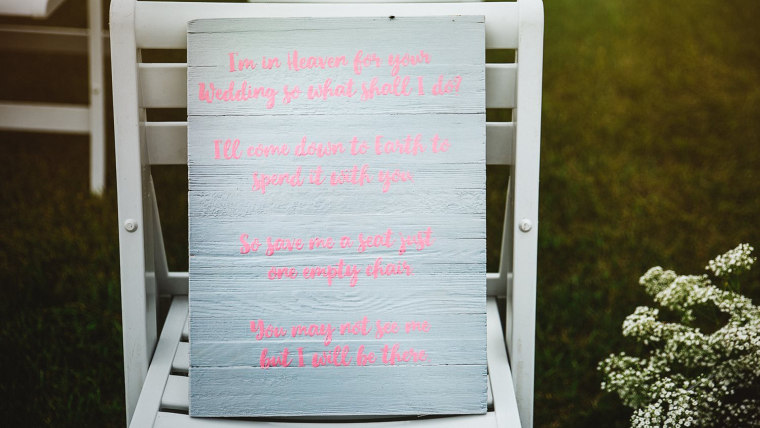 He admitted there wasn't a dry eye afterward.
"I got yelled at quite a bit for messing up people's makeup," Kelly said.
For Jacob, 21, the transplant was his second. Born with hypoplastic left heart syndrome, he had three heart surgeries before receiving his first transplant at age 2. But that heart began to deteriorate about two years ago. Instead of leaving for college around then, Jacob had a heart attack and was placed for the second time in his life on a transplant waiting list.
Ultimately, his October, 21, 2015, surgery went smoothly, as did his recovery.
"There has seriously not been one complication with the transplant. Everything's been golden," he said. "I surf, I go to the gym everyday, I do cardio. I'm back to my normal self."
Becky and Kelly declined to discuss details about Triston's passing.
"We want the focus to be on organ donation and the relationship and the healing that goes on between recipient families and donor families. That's our focus," said Kelly.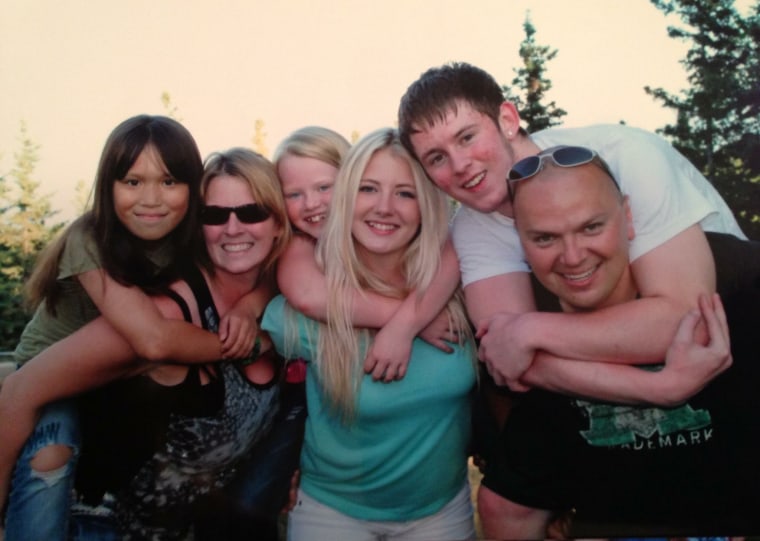 Jacob agreed, expressing gratitude for Triston's decision to sign up as an organ donor.
"I wouldn't be here without it," he said.
The recent flurry of media attention the story has received has been overwhelming for everyone involved but Jacob said he hopes it inspires not only more people to sign up as donors, but also communication between donor families and organ recipients.
"You never know what you're going to get," he said. "Here in Alaska, we've definitely created a bond that's unforgettable and very rare. By us sharing the story, it will hopefully encourage other people to do the same."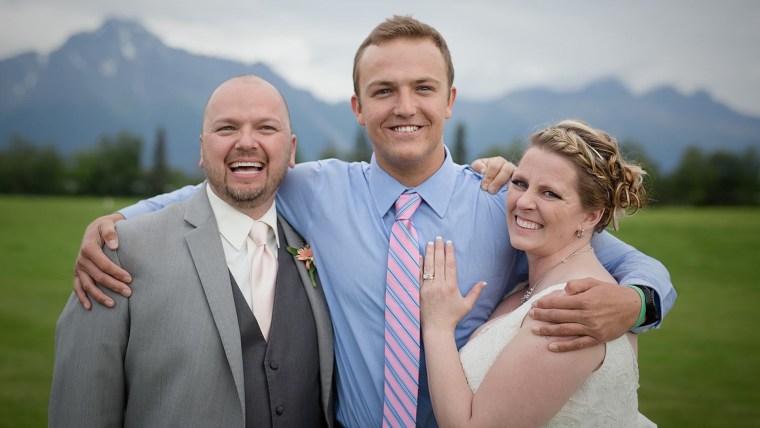 Triston's other vital organs saved four additional lives, including a lung recipient whose family has since reached out to Becky after seeing her story. She hopes to eventually connect with the other recipients.
"Those bonds that we're creating are priceless. They're healing," she said.
"Everyone has a legacy, but to see how Triston changed Jacob's life is just incredible...It makes you super proud."
Becky described her adventurous son as the kind of person who was "everyone's best friend."
"He made people feel comfortable in their own skin. He challenged them to face to world. He rooted for the underdog," she said.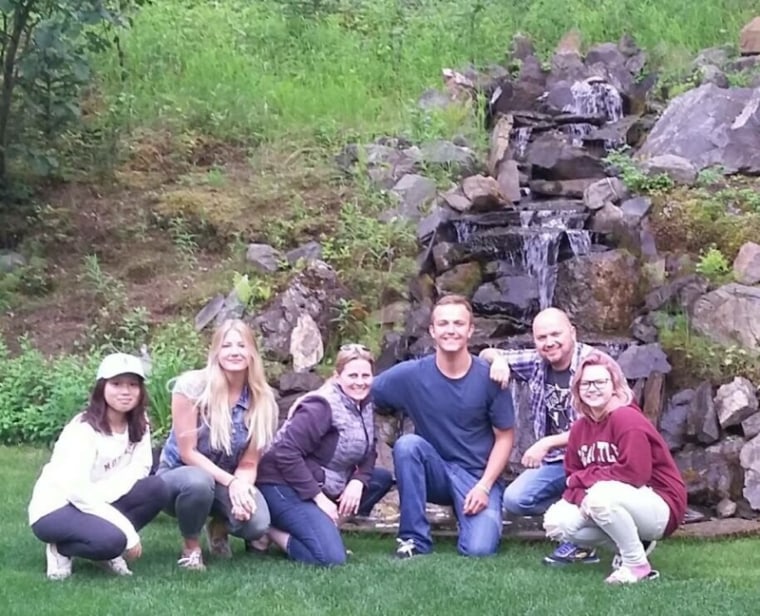 Triston would have loved all the publicity he's now receiving, she said with a laugh.
"He would have eaten the attention up. He was always was the center of attention and the life of the party."