Shannen Doherty has given her fans an up-close look at what it's like undergoing treatment for cancer.
On June 6, the "Beverly Hills, 90210" star, who announced in February 2020 that she had stage 4 breast cancer, posted a video of her undergoing radiation, while noting she had brain metastases, in which the cancer spreads to the brain.
"January 12, 2023. On January 5th, my ct scan showed Mets in my brain," she captioned the clip. "Yesterdays video was showing the process of getting fitted for the mask which you wear during radiation to your brain."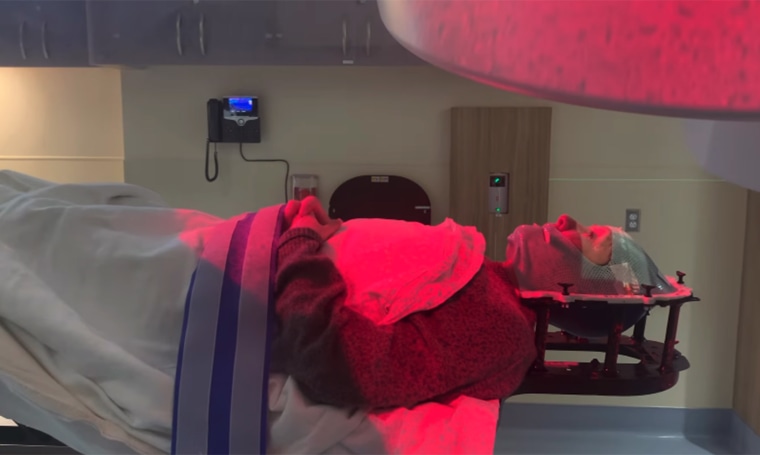 Doherty was referring to another video she posted on June 5, in which she was getting sized for a mask for the treatment.
"January 12, the first round of radiation took place," she continued in the June 6 post.
"My fear is obvious. I am extremely claustrophobic and there was a lot going on in my life. I am fortunate as I have great doctors like Dr Amin Mirahdi and the amazing techs at cedar sinai. But that fear…. The turmoil….. the timing of it all…. This is what cancer can look like."
"This is a lot. This is a lot to take on , still again," friend Selma Blair commented. "And I am wishing for all the wise peace you have learned to find you in the terror moments. To know we are holding you. Love. All love."
"Wishing you lots of strength and love, SiStar," actor Kelly Hu wrote.
"Thinking of you and sending positive thoughts," wrote "Real Housewives" star Kyle Richards.
"Sending you love," commented Oscar winner Mira Sorvino.
In April, Doherty announced she and husband Kurt Iswarienko were divorcing after 11 years of marriage. Her history with breast cancer runs deep. In 2015, she was diagnosed with breast cancer before it went into remission in 2017 and then returned as stage 4 in 2020.
"I never really complain. I don't really talk about it. It's part of life at this point," she told People in September 2021.
In October 2021, she posted photos on Instagram of her without her hair and with a bloody nose as she dealt with chemotherapy.
"For breast cancer awareness month, I'd like to share more of my own personal journey from my first diagnosis to my second," she wrote, in part. "Is it all pretty? NO but it's truthful and my hope in sharing is that we all become more educated, more familiar with what cancer looks like."
More recently, Doherty appeared with "Charmed" co-stars Holly Marie Combs, Rose McGowan, Drew Fuller, Brian Krause and Dorian Gregory at 90s Con in March, during which time she let fans know how she was doing.
"I'm feeling great, thank you! … This crowd is amazing!" she said, according to People.