TODAY contributor Jill Martin is sharing that, just a few weeks ago, she learned some stunning news: She has breast cancer.
"This feels like an out-of-body experience," she said on TODAY on July 17. "It feels like someone else telling this story. ... It's happened really fast."
This week, she will undergo a double mastectomy, and a more in-depth treatment plan will follow. But she feels confident she's in good hands with her doctors, Jill, 47, told TODAY co-anchors Savannah Guthrie and Hoda Kotb.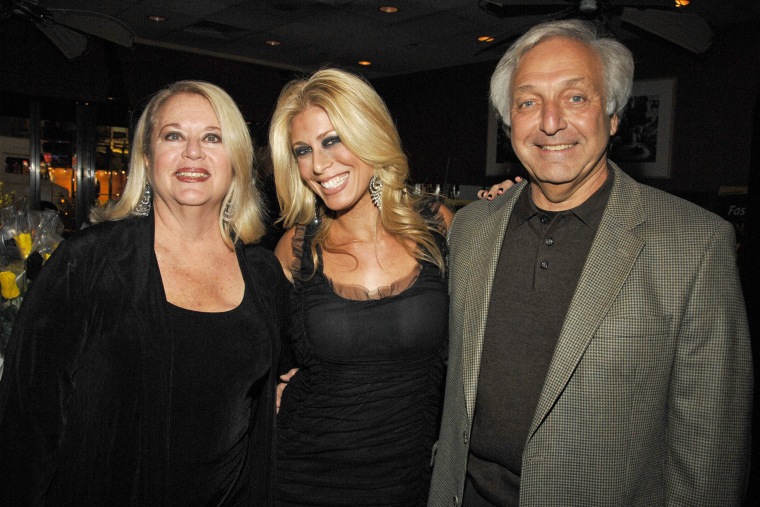 In an essay she wrote for TODAY.com ahead of revealing the news on air, Jill shared that she has a higher risk for breast cancer because both her mom and grandmother had it. Her mom was diagnosed in her late 40s, underwent a double mastectomy and is "healthy" now, Jill said. Her grandmother died of breast cancer.
Because of Jill's family history of cancer, she said she was a candidate to undergo genetic testing to assess her risk. So, earlier this year, she underwent testing to see if she had any mutations to her BRCA genes, which are important in preventing cancer. BRCA mutations can increase a person's risk of developing certain types of cancer, especially breast, ovarian and prostate cancers.
Jill's mom had been tested for BRCA mutations and was negative. But Jill's doctor encouraged her to take a genetic test to make sure she was in the clear, too. That's when she learned some shocking news. She had a mutation to her BRCA2 gene, which she inherited from her father, who also tested positive for the mutation.
After the test, Jill underwent a sonogram and an MRI, and doctors discovered that she had breast cancer. Just a few months prior, in January, Jill had gotten her regular mammogram, which didn't find anything. Mammograms miss 1 in 8 breast cancers, according to the American Cancer Society.
"That (BRCA) test saved my life," Jill said. "Had I not gotten the test, I wouldn't have gotten the scans, and we would be telling a very different story."
She's also worried about what the results mean for her dad.
"My father tested positive, and so he needs to go get screened, which is on my mind, of course. What does my dad need to do?" she said. "My dad is such a private person, but he said other families shouldn't have to go through this."
While Jill shared her story, sometimes through tears, she also expressed plenty of hope.
"I feel devastated and sad and scared, but I feel empowered, strong," she said. "I have the best doctors and my family, and I've got this."
Another thing helping her persevere is raising awareness about BRCA testing and breast cancer risk, especially for men.
"I always associated this with something women get and so many people I've spoken to have said, 'I didn't know this was something men should be tested for,'" Jill said. "Please see your doctors and see if genetic testing is appropriate."