With pink "inspire flames" accenting a black frame, a bicycle company's new model is doing more than turning heads — it's helping breast cancer survivors turn the page.
Liv Bicycles, a subdivision of the Giant Bicycles company, holds an annual design competition that encourages survivors to transform their struggle into a design for a road bike, which is sold nationwide and whose proceeds benefit others who beat the disease.
TODAY's Natalie Morales joined this year's winner, Rena Kyles, on a 100-mile leg of the 220-mile, East Coast route for the Tour de Pink, a three-day fundraiser for the Young Survival Coalition — a group benefiting young women with breast cancer.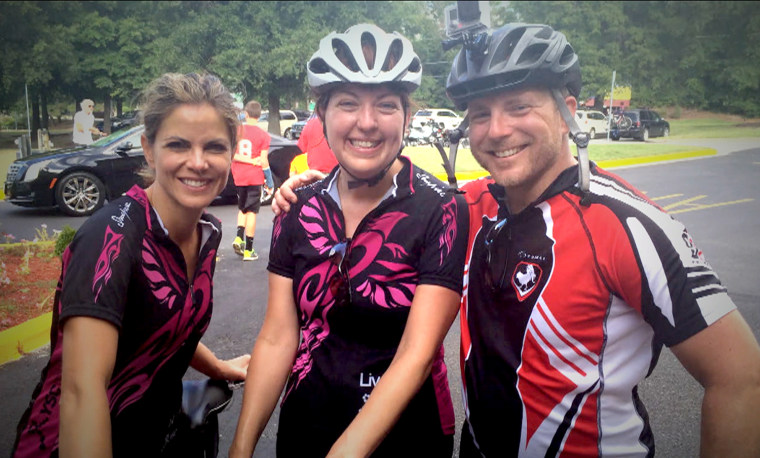 A 38-year-old mother, teacher and marathon runner, Kyles discovered a lump on her breast shortly after completing a half-marathon.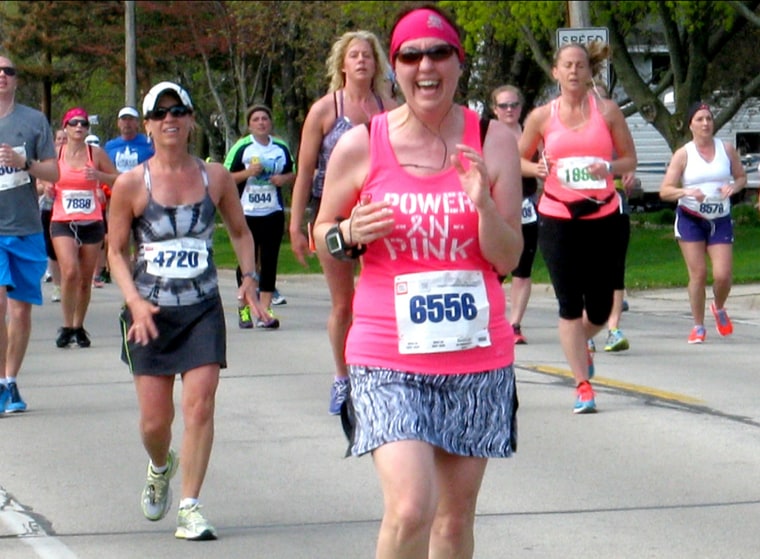 "I remember that my eyes welled up with tears, because I thought, 'What if it is breast cancer?'" Kyles told TODAY.
A biopsy confirmed her fear.
"The doctor had come in, and she actually held my hand and she told me that I have breast cancer," Kyles said. "And so that was just a life-changing thing to hear. But in that instant, I immediately thought, 'It's going to be OK.' And I calmed right down and I knew that we just had to do what we could to fight it off and to win the battle."
The fight, she said, made her stronger.
"I think that in life, you can focus on the negative, you can focus on the things that drag you down," Kyles said. "Or you can focus on the good things."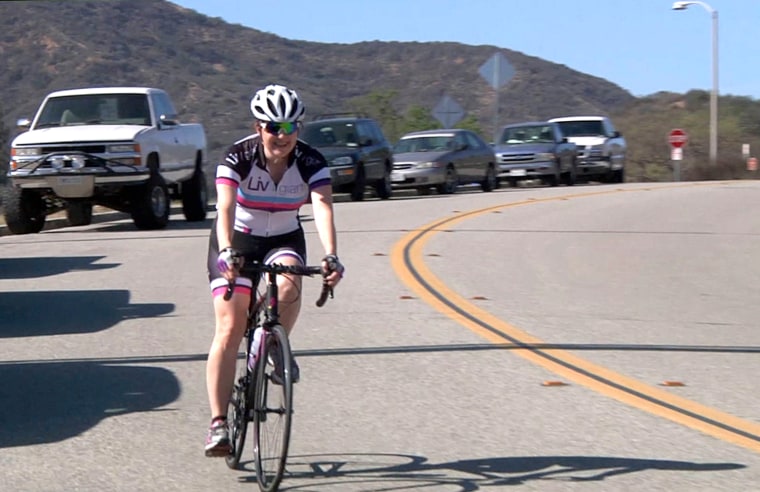 She learned about the bike contest through her Young Survival Coalition email subscription. The contest, which fielded hundreds of submissions, asked participants to provide a sketch and an accompanying essay to explain the symbolism of each design.
Reading her winning essay aloud, Kyles said, "When iron needs to be strengthened, it is put into the fire. When gold needs to be refined, it's put into the fire. Through that process, the material becomes stronger. Some call it the refiner's fire. The flames of my bike design represent the refiner's fire that I've been through with cancer. I feel from diagnosis and we're all trying to rise above the flames."
Elysa Walk, the general manager of Liv Bicycles, commended Kyles on her design for the bike known as the Avail Inspire — and her strength.
"She's an amazing woman and she's been through so much," Walk said. "So, we were so honored to be able to come back and give back to her and honor her with this bike design."
With Morales as a riding partner, Kyles took her new bike for a spin for the seven-hour, 100-mile middle leg of the Tour de Pink, which began in Pennsylvania and ended in Maryland. Cyclists raced for themselves, for fellow survivors and for others who died from the disease. This year, fundraisers collected more than $600,000 through the event, whose all-time fundraising total exceeds $8 million.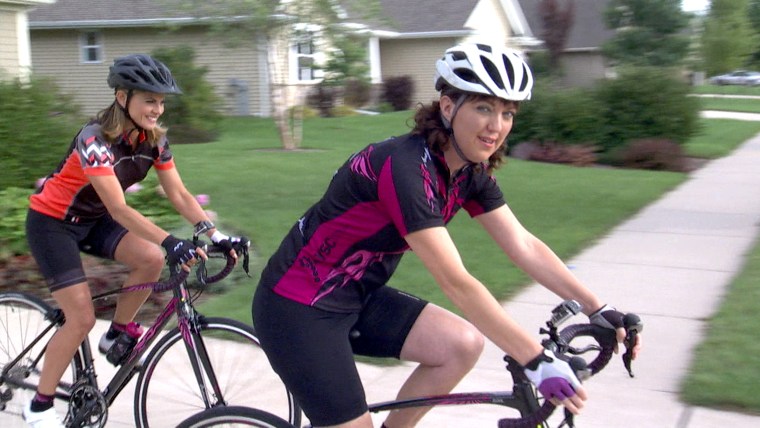 Jen Merschdorf, the CEO of Young Survival Coalition, takes the ride personally — especially since she, too, is a breast-cancer survivor.
"My life changed because of this ride," she said. "I personally have been through the change, learning to cycle, learning to take your body back from cancer, and learning to believe in yourself again."