Jackie Froeber was a vibrant, 33-year old Iowa transplant working her dream job as a magazine editor in Dallas when she discovered a lump in her breast on a May morning in 2016.
Froeber was starting her day as usual by putting on her sports bra before taking her two pugs for a walk when she felt an abnormal lump in her right breast, and immediately froze. "I literally looked myself in the mirror and said, 'F--- I have cancer."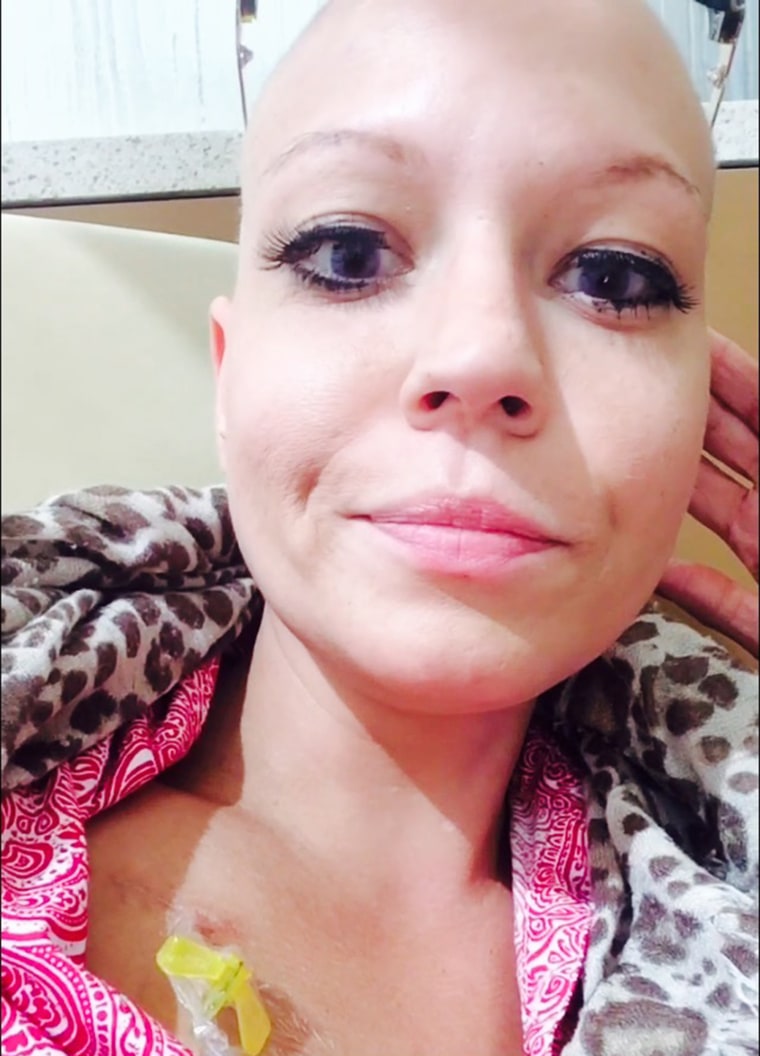 The following events are familiar to many women who've faced a breast cancer diagnosis: The call to the gynecologist. The mammogram. The biopsy. The waiting.
What Froeber didn't expect was a fight with her employer over her hair — the lack of it.
About a week after initially discovering the lump, Froeber was diagnosed with invasive ductal carcinoma. She told her family that night, had blood work done the following morning, then boarded a flight to Paris for a story assignment for work — business as usual.
Two months later, after continuously working through her treatment, she was told her company was moving. If she wanted to move along with it, she would have to reapply for her job.
At that point, Froeber was in chemo and her head was "like a Charlie Brown Christmas tree where my hair was falling out in random places."
Like many women undergoing chemotherapy, Froeber took control: She shaved her head.
Undaunted by either the cancer or the professional challenge, she re-applied and managed to keep her job, although with only a three-month contract. There was also a catch: She had to sign an accompanying document promising that only her pre-cancer picture — with long blonde hair — would be used to accompany her editor's note in the magazine.
"It was bizarre and shocking. I couldn't wrap my brain around them wanting to ensure they could use the photo of me with long blond hair," says Froeber.
'I'm not my hair'
Hair loss from chemotherapy is one of the most traumatic side effects of treatment and it may be even more distressing for women with breast cancer, research indicates. Yet, more than 2 years after Joan Lunden appeared "bald and beautiful" on the cover of People magazine, women with breast cancer still face stigma over their appearance.
Froeber refused to sign the contract. ""It completely took me by surprise someone was evaluating the way that I look by my hair," she told TODAY. "My job was never about my blonde hair."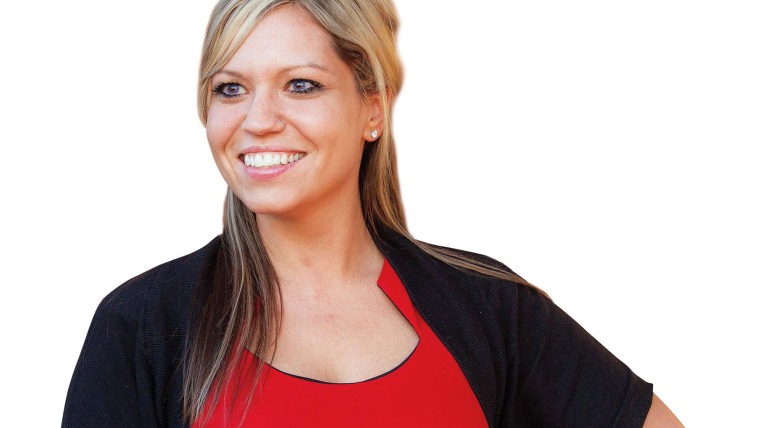 "You can't help how you look going thru chemo. Your hair, It's ALL gone. Every follicle. From your head to your toes. Even the hairs in your nose are gone," said Froeber.
Like many cancer patients, Froeber had bought wigs after her diagnosis. A total of three: red and pink and blond. "I was going to try to have some fun with it," she said.
But after she was eventually terminated from the same job that demanded her pre-chemo photo, she then chose not to wear a wig at all. (She's now in the midst of litigation with her former employer.)
Going bald made her stand taller.
"This is the way that I look and if I choose not to put on a wig because it's summer and it's 100 degrees in Dallas, or I just don't feel like it, I'm not going to," said Froeber. "I think I look good. I'm not my hair."
Froeber's decision is obviously a personal one, but she's grateful for the public support she's received. "I get stopped every day by multiple people — men and women — who want to tell me, 'You have a beautiful bald head.' It's so uplifting, and it's so sweet."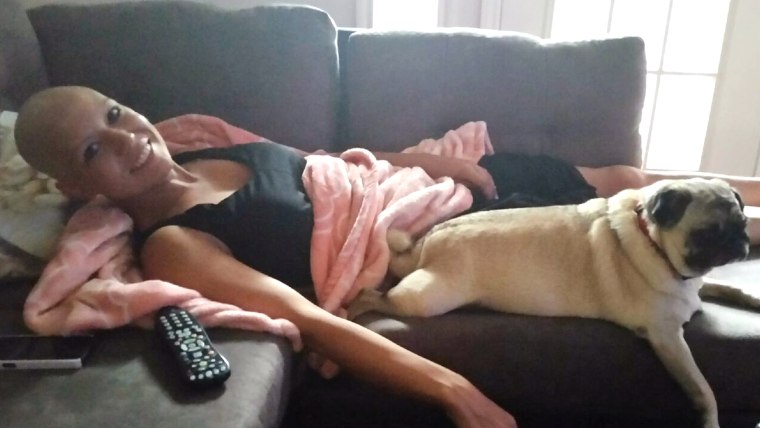 Froeber is empowered by what's happened, but is curious about what her post-chemo future holds — and what her appearance will be.
"I'm kind of looking forward to seeing what kind of hair I have," she said. "My whole body feels like a "Deadpool" science experiment where you never know what's going to happen, but every day is a good day."