When Tayler Lonsdale learned she had the BRCA1 gene mutation at age 29, multiplying her risk for breast cancer, she faced an agonizing choice: to have a preventive double mastectomy or to "watch and wait."
On the advice of her oncologist, Lonsdale decided against surgery, but she will be closely monitored, alternating between mammograms and MRIs regularly.
Genetic mutations make up only about 5 to 10 percent of all breast cancers, according to the research foundation Susan G. Komen. But BRCA1 carriers have a 55 to 65 percent chance of developing cancer by age 70; BRCA2 carriers' risk is about 45 percent.
"Everyone has a BRCA 1 or BRCA 2 gene," said Susan Brown, senior director of health education at Komen. "When they function properly, they are tumor suppressor genes. It's the mutated forms that carry risk."
RELATED: Shannen Doherty dances through workout one day after chemo
As more women and men are tested for the mutations — an estimated 100,000 each year, according to a 2015 study — they are increasingly facing the dilemma of what to do if they receive a positive result.
The decision to have a bilateral prophylactic mastectomy can reduce the risk of breast cancer by about 95 percent, according to the National Cancer Institute. However, a positive test result doesn't mean a person will actually develop cancer and there are potential severe complications from surgery —why others may choose to start screening instead. Groups such as the American Cancer Society and the National Comprehensive Cancer Network recommend annual screening with mammography and MRI for high-risk women.
Lonsdale, a former strategist for a Silicon Valley software company, was planning her September wedding when she got the alarming results, then made her decision.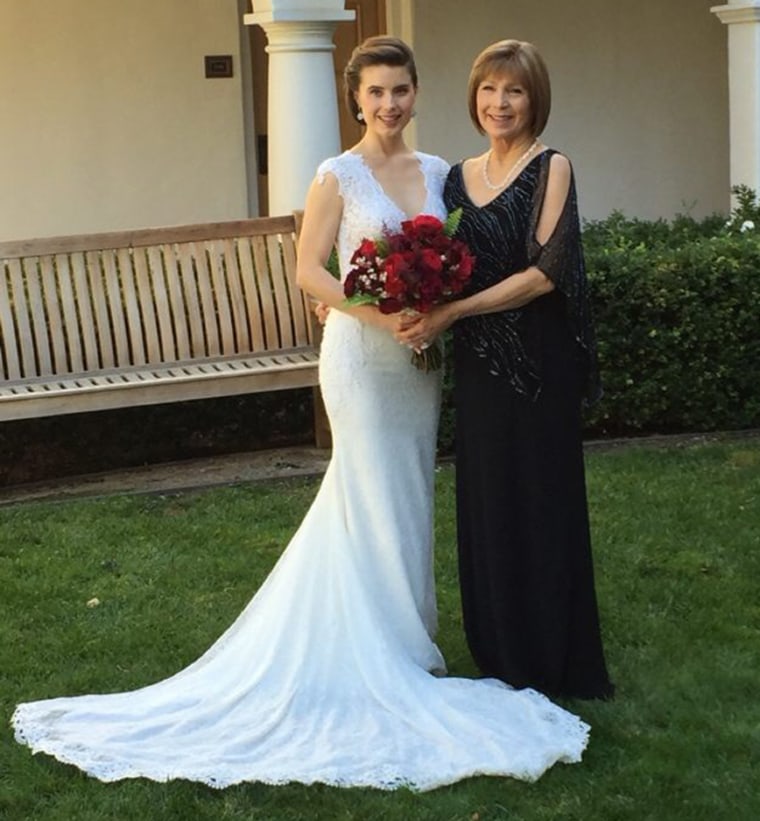 "We are trying to have kids right now," she told TODAY while on her honeymoon in Hawaii. "I want to do all the childbearing as soon as possible and after that, reevaluate for surgery."
"Certainly, I am at much higher risk — by about 3 percent at my age," she said. "But I am going to try to focus on the 97 percent for the next couple of years."
An 'individual' choice
Brown says it's not "uncommon" for young women like Lonsdale to complete their families, "then revisit the issue."
"I have talked to people who would never in a million years think about having surgery when they don't have cancer," she told TODAY. "But another woman felt the clock ticking and had anxiety over the belief she would develop breast cancer."
Rates of preventive double mastectomy tripled in United States between 2002 and 2012 — including women who opted for surgery when one breast was cancerous and those with both breasts cancer-free, according to a recent study published in the Annals of Surgery.
But how do women decide what is right for them?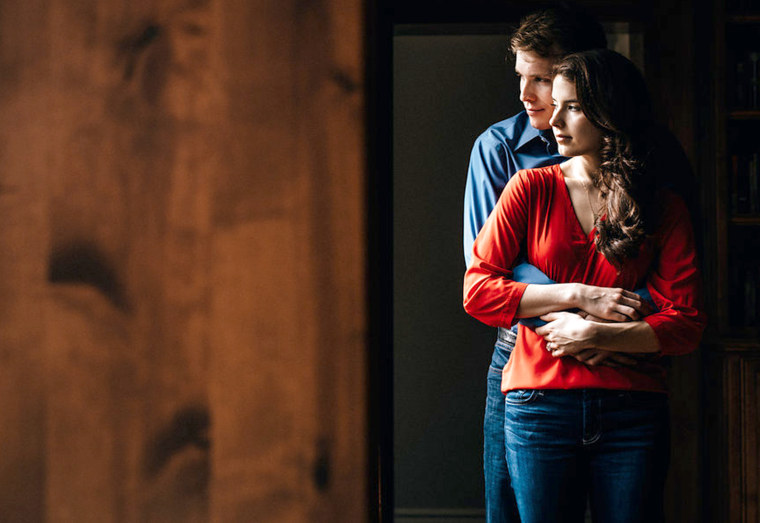 The choice "is very individual," said Dr. Jennifer Litton, a medical oncologist at MD Anderson Cancer Center in Houston, who counsels women.
"Some women know that they want surgery right away," she told TODAY. "Others want to delay for childbearing. Others will do it only if their hand is forced. It really depends on the person's sexuality, body image, and whether they are in a relationship with a supportive partner."
As for Lonsdale, who is now 30 and living in Woodside, California, she had no family history of breast cancer — or so she thought.
RELATED: 3 simple changes could prevent 30 percent of breast cancer cases
She had already taken a test which did not reveal the mutation, but her husband, an investor in a gene testing company, suggested she take his company's $249 test, with a prescription from her doctor.
"When they told me over the phone and explained the nuances and the mutation, it was a bit of a shock," she said.
Lonsdale then urged her mother to be tested.
Leah Cox, 64, took a different test and learned she had the BRCA mutation, which can be passed down from either parent. A biopsy after preventive surgery to remove her ovaries revealed Cox had stage 3 cancer. The surgery was followed with four-and-a-half months of chemotherapy.
"She was even in more shock," said Lonsdale. "She had a healthy weight and lifestyle and this came out of the blue."
Today, Lonsdale says she will likely have surgery to remove her ovaries and breasts once her family is complete.
"I am pretty confident it's the right way to go," she said, but admits waiting is "a little terrifying — like being a sitting duck."
Lonsdale hopes her 25-year-old sister, Julia, will find out if she has the same BRCA mutation.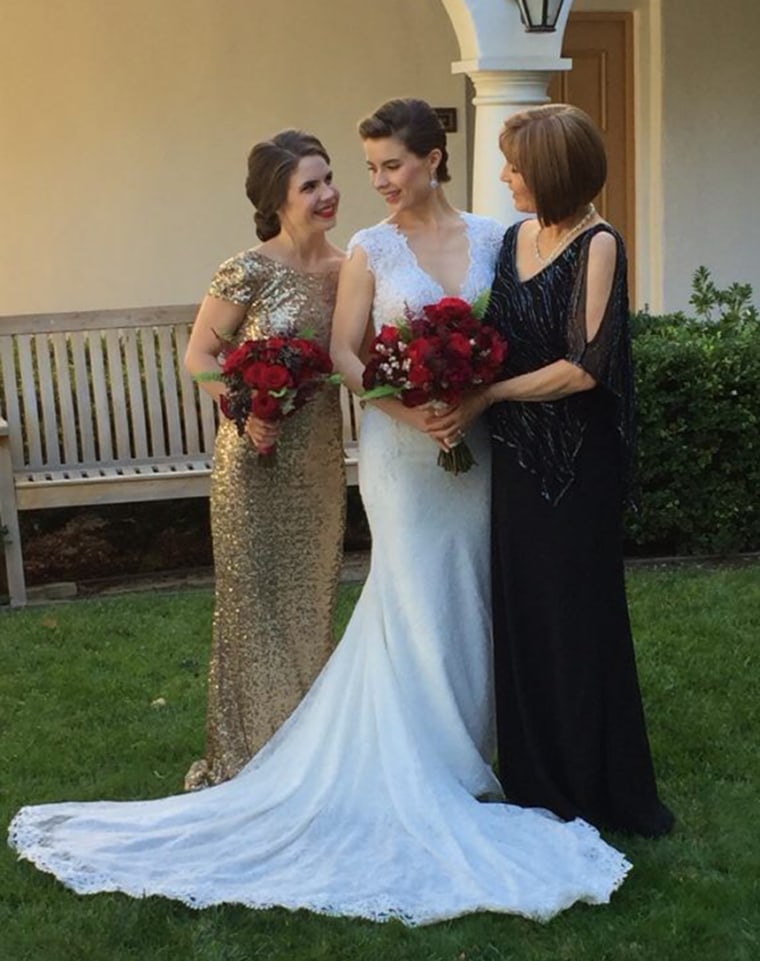 Families at risk for the BRCA mutations, according to NCI:
Breast cancer diagnosed before age 50 years
Cancer in both breasts in the same woman
Both breast and ovarian cancers in either the same woman or the same family
Multiple breast cancers
Two or more primary types of BRCA1- or BRCA2-related cancers in a single family member
Cases of male breast cancer
Ashkenazi (Eastern European) Jewish ethnicity