The first child to ever get a double hand transplant went home from the Children's Hospital of Philadelphia Wednesday, his hands still bandaged but working well enough to let him play with action figures.
Zion Harvey, 8, lost his arms and legs to a life-threatening infection when he was just 2. He later needed a kidney transplant and was put on immunosuppressant drugs for the rest of his life. But this tragic medical history made Zion the ideal candidate to be the first kid in the world to get new hands.
"The challenges facing Zion are new, but his determination should overcome them. He's already done so many amazing things," Zion's mom Pattie Ray said in a statement.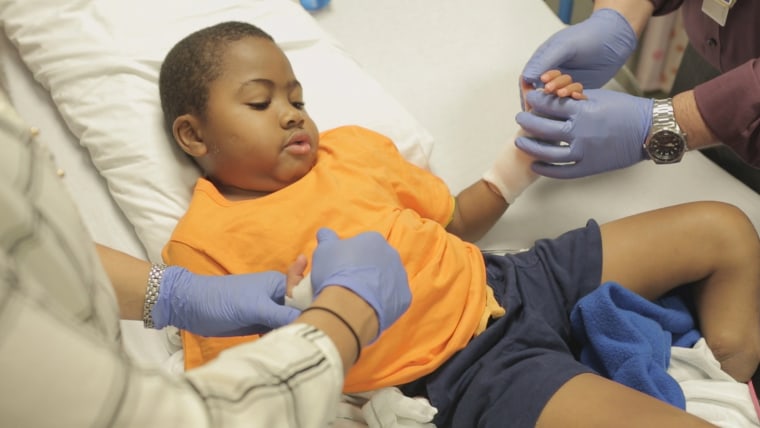 Zion "sailed through the procedure and has done remarkably well with postoperative therapy", transplant team lead surgeon Dr. Scott Levin said.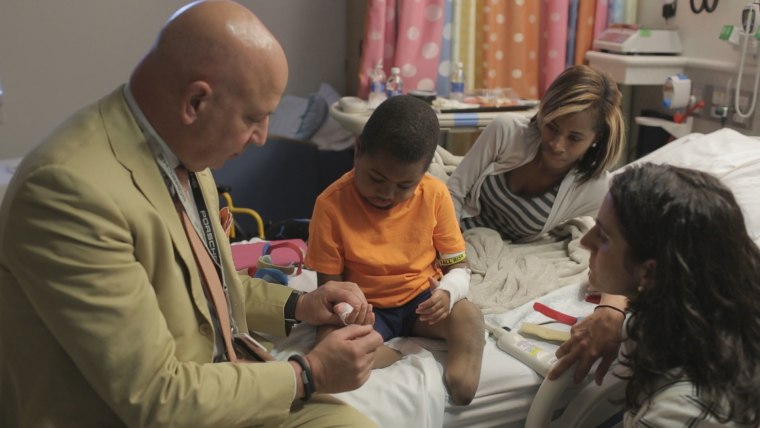 Zion underwent the 11-hour hand transplant in early July and has since been enduring physical and occupational therapy several times a day. "He's just a remarkable lad. Today he was playing with his action figures and baking cookies with a whisk, doing all sorts of things with his hands we never dreamed he would be able to do within a few weeks of surgery," Levin told NBC News.
The transplant team has already screened another pediatric candidate for bilateral hand transplant surgery. Since the announcement of Zion's procedure, Levin said the hospital has received close to 200 inquiries from around the world of children with various extremity problems. Not all will be candidates for surgery but the success of Zion's procedure has paved the way.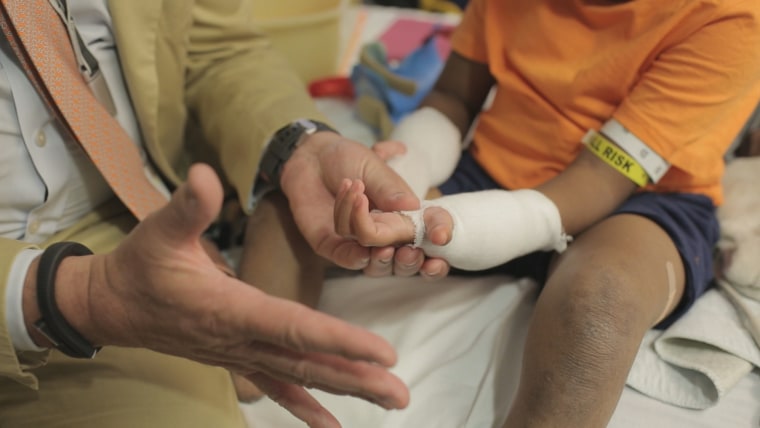 As Zion recovers, a team of neurologists from the Children's Hospital of Philadelphia and Penn Medicine are studying how his brain is now recognizing his new hands, Levin said.
"Parts of his brain may be asleep or underdeveloped because he hasn't used hands in years," he said.
"His brain is probably trying to catch up to the fact he has new hands. This is an entire world that is new to us and has opened up tremendous opportunities to understand child development and the development of the brains of children with different extremity issues."
Earlier this summer Zion told NBC News he couldn't wait to get home and pick up his little sister Zoe from day care. He will continue to receive therapy at home in Maryland for as long as two years with the hope of having full use of his new hands.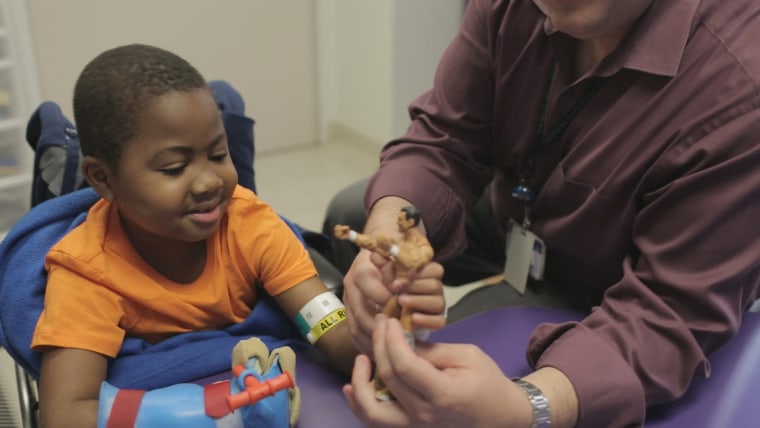 "He continues to amaze me with his maturity," Levin said. At a going-away party among his team of doctors, and nurses Zion told Levin he wants to write a letter to the family of the donor and offered to talk to any other children who go on to have the surgery. "For me personally it's been a huge joy to see what our team could do for this boy," Levin said.