The moment Lucas St. Onge had been waiting for all his life turned bittersweet when he learned that he would have to miss his pre-K graduation in order to stay in the hospital.
Lucas has both short bowel syndrome, a condition that makes it difficult to absorb nutrients, as well as severe combined immunodeficiency syndrome, making him susceptible to serious infections. But on May 21, which happened to be his fifth birthday, he received good news.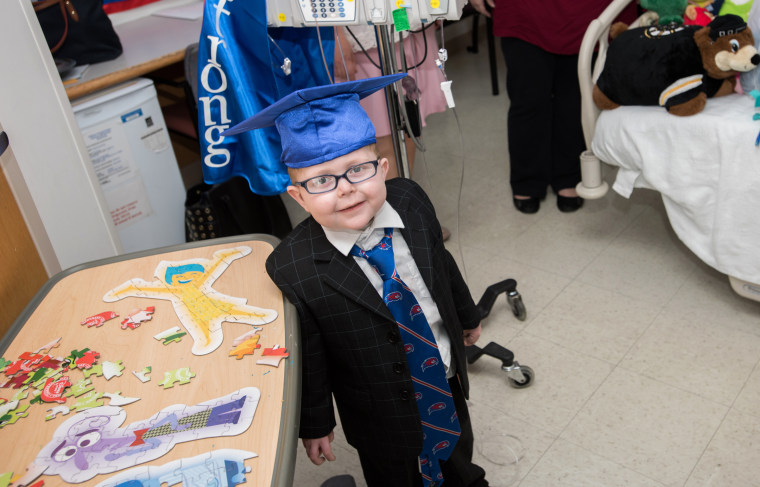 RELATED: When this mom missed graduation to give birth, faculty gave her an awesome surprise
He was scheduled to undergo multivisceral organ transplant surgery — to get a new stomach, pancreas, liver, intestine and spleen — the very next day.
His parents, Heather and Anthony St. Onge, from Lowell, Massachusetts, knew Lucas would still be recovering at Boston Children's Hospital during his graduation.
"I felt so bad because I knew he and his classmates had been practicing singing songs and walking across the stage for a while now, and he was really looking forward to it," Heather St. Onge told TODAY.
St. Onge asked his teacher, Laurie Archambault, if she could FaceTime them during the ceremony, but when that proved too difficult, "Miss Laurie" had another idea in mind.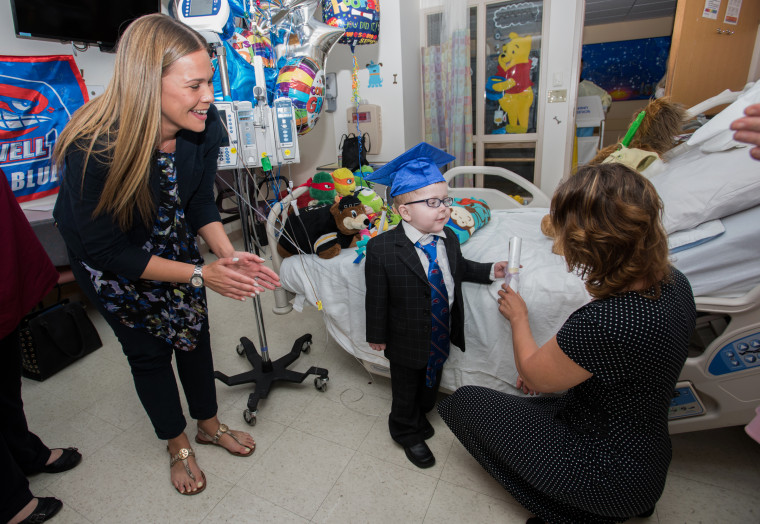 Right after the graduation Lucas was supposed to walk in, Archambault and three other teachers surprised him at the hospital with a cap, diploma and his very own ceremony.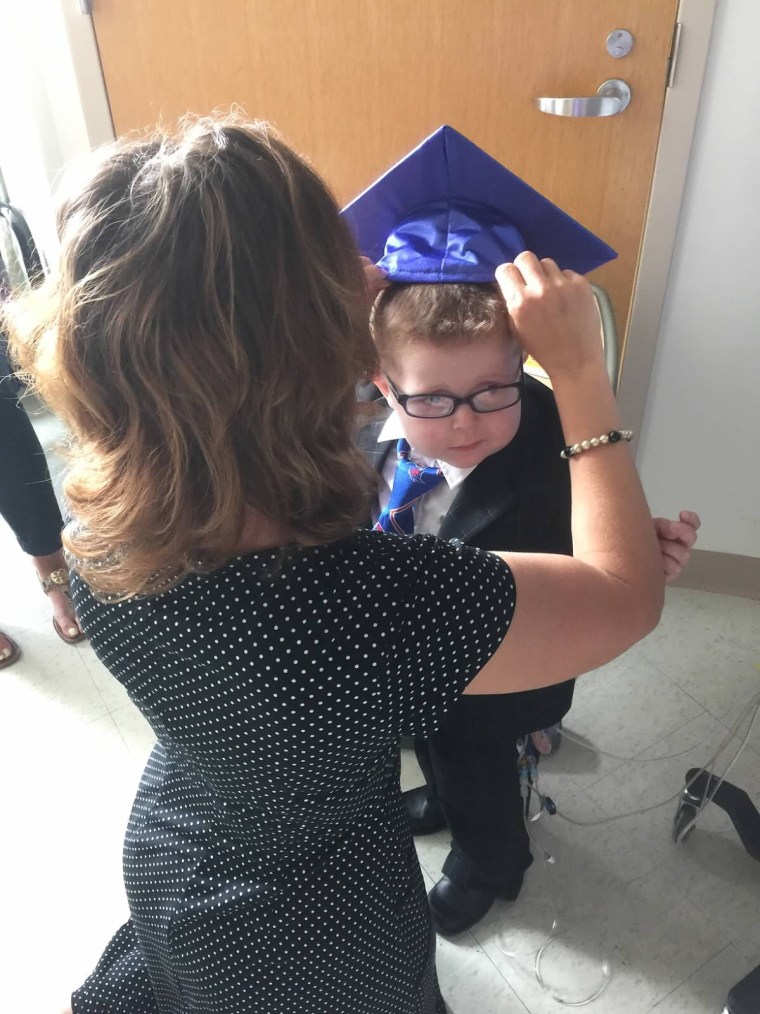 "I've never seen him so excited before," St. Onge said. "Just by his reaction, you could tell how much he loved going to that school."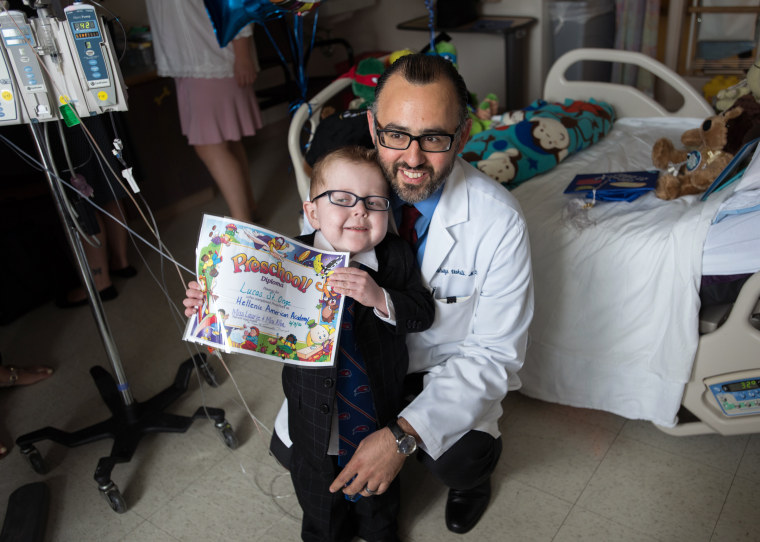 RELATED: Military mom surprises son at graduation with hugs, tears
Archambault made the graduation feel as real as she could. When calling his name, she referred to him as a "graduate of Hellenic American Academy's class of 2016," which had everyone in tears — including those passing by.
While Lucas is taking it easy over the summer to recover, he can't stop talking about entering kindergarten in the fall.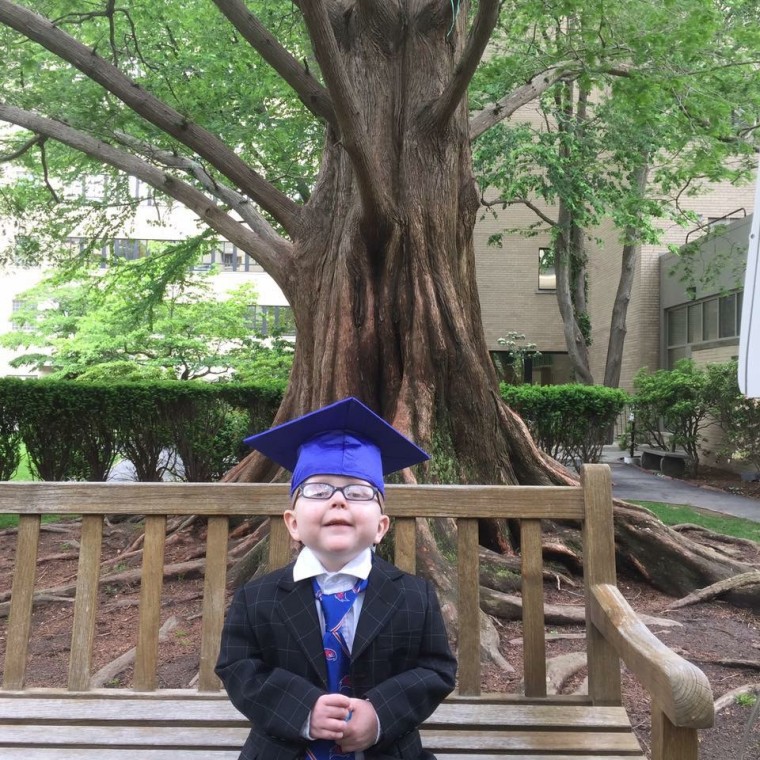 "When you have a transplant, you're kind of secluded from other people," St. Onge said, "so it means the world to us to have teachers who care enough to go above and beyond for Lucas."