Nine-year-old Ben Pierce is slowly, steadily going blind. So his family has embarked on an amazing "bucket list" adventure, trying to pack his mind full of visual memories to last a lifetime. 
Thanks to the kindness of an Alaska Airlines pilot, Ben recently checked off one major goal: Watching the Northern Lights. Staring into the Alaskan sky on a fall night, he was in awe.
"They were amazing, like watercolors painting the sky. It was really pretty," Ben, who lives in Denton, Texas, told TODAY.
For his mom, the experience was bittersweet.
"I love watching his face and seeing his reaction," said Heidi Thaden-Pierce, 37. "But it's also a little bit heartbreaking to see it, knowing why we're there. I wish so much that we didn't feel this urgency to go on these trips now."
The urgency is there because Ben is going blind, a complication of his premature birth. So he's come up with a list of things he wants to see before he loses his vision. Taking him there has turned out to be a family adventure, documented on the family's blog.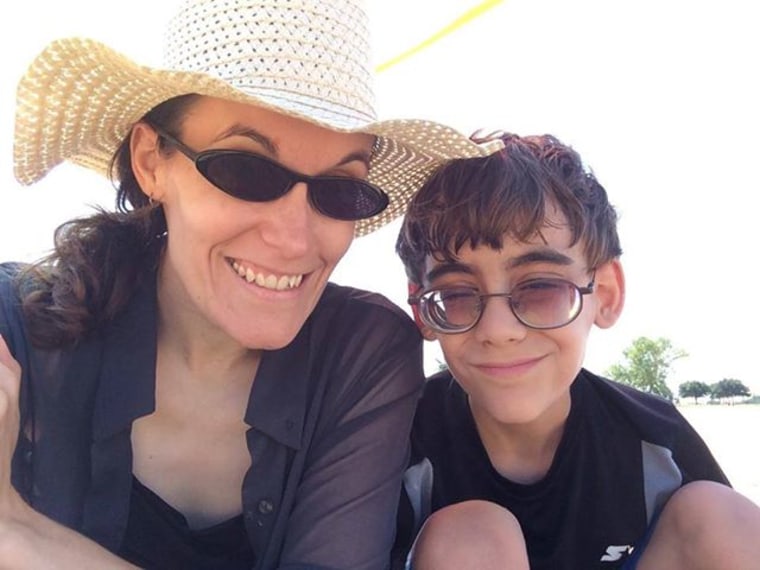 Ben arrived just 23 weeks into Thaden-Pierce's pregnancy, weighing a little over a pound and fighting for his life. He was born so early that his eyelids were still fused shut.
His mom was shaken when she first saw him in the neonatal intensive care unit.
"He had almost no body fat and he was bright red and he was so tiny and fragile. He was covered in tubes and wires and IVs and I just felt awful that he wasn't ready to be here yet," she recalled.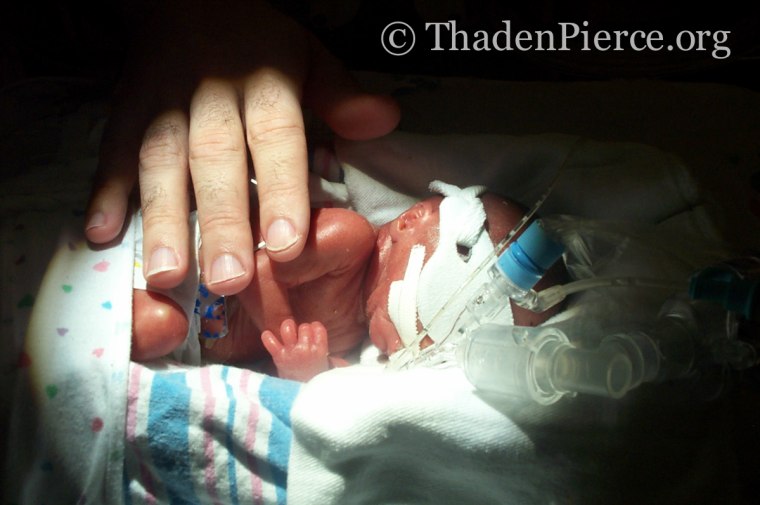 Doctors warned the family that a baby born this early probably wouldn't make it. Then, as Ben hung in there, they cautioned there could be many challenges ahead: he could be blind, deaf, or develop cerebral palsy and other problems.
Nine years later, Ben is perfectly healthy, except for his eyes, his mom said. While still in the NICU, he developed retinopathy of prematurity, a potentially blinding eye disorder that affects preemies. With each growth spurt, Ben is losing more vision.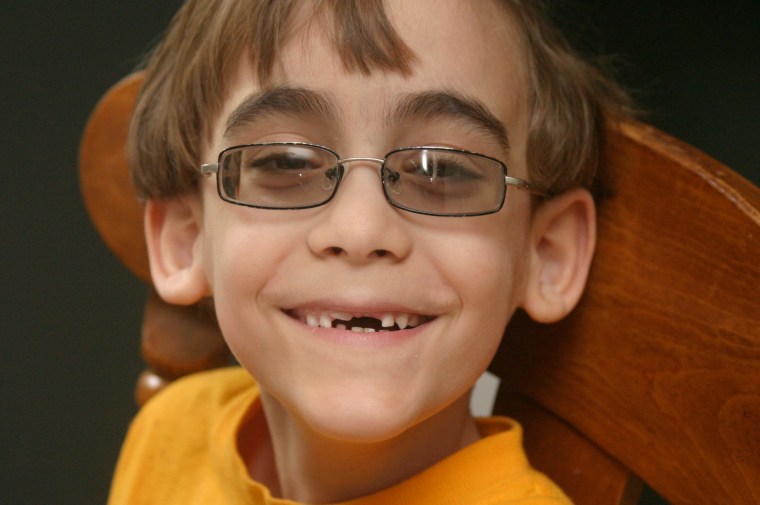 He's already very nearsighted, incredibly light sensitive and has lost most of his peripheral vision, Thaden-Pierce said. She and her husband are preparing him for the moment when he may not be able to see at all.

"It's hard for us as parents to comprehend and emotionally process. For a 9-year-old kid, it's a challenge," she said.
"(We say) look, you can still have this incredible fantastic life full of adventures, you're just going to read a little bit differently, since you're learning Braille, and you're going to navigate the world a little bit differently but this doesn't have to slow you down."
That's where Ben's wish list comes in. A therapist recommended that the family give Ben lots of visual memories to make it easier for him to describe things and interact with the world if he becomes blind.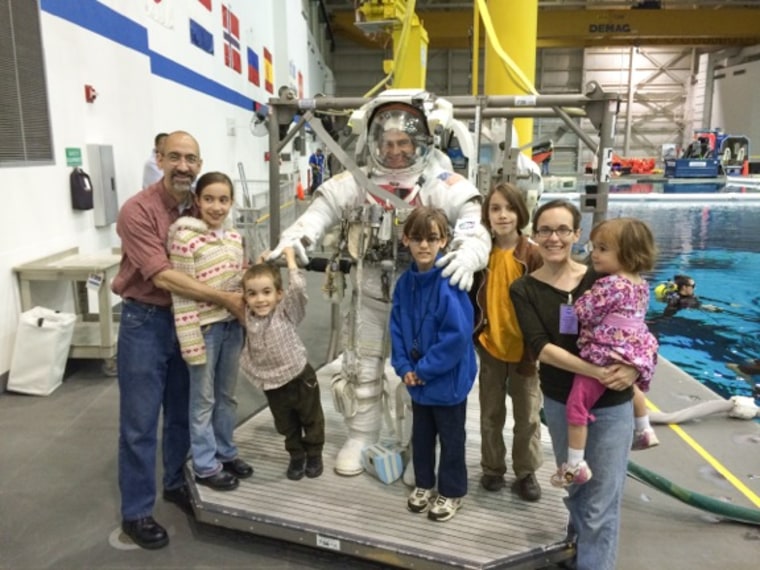 So a year ago, Thaden-Pierce and her husband sat Ben down and asked: What do you want to see? The result was a "funny and random" look into the mind of a child — his goals included everything from an Apple store and how ice cream is made to the Wizarding World of Harry Potter and NASA, she recalled. 
He also wants to see Mardi Gras, though mom says going to New Orleans likely won't happen because it's "a little more adult oriented" than she'd like.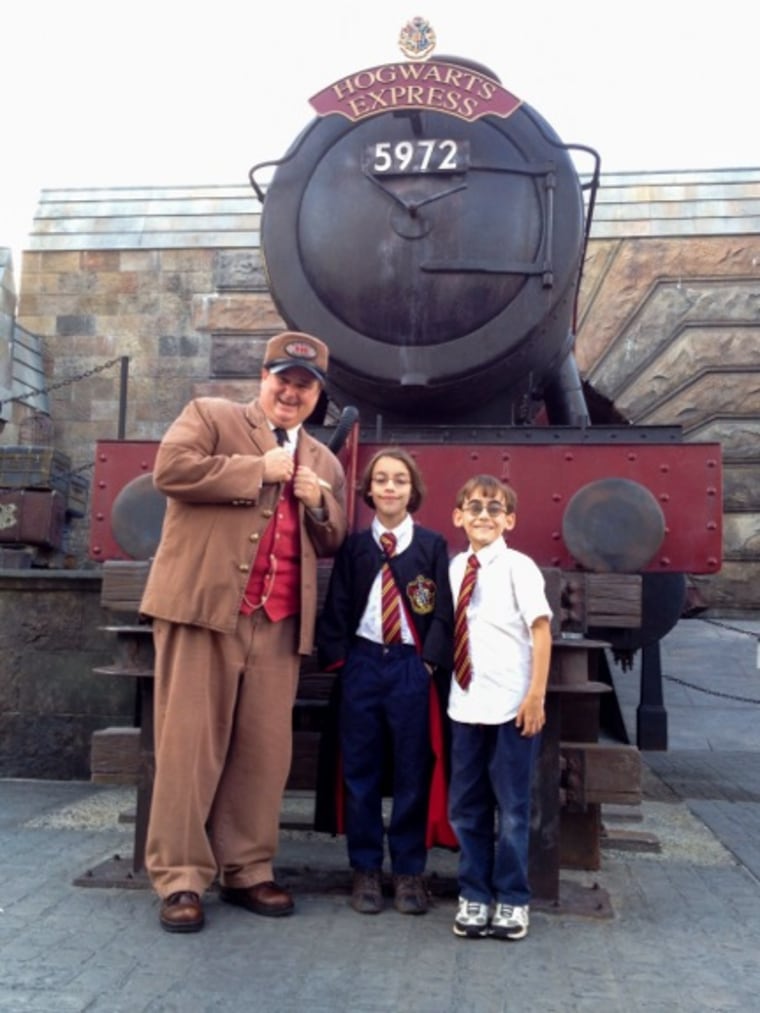 So how did Ben come up with all the places? "Books, random ideas of places I've never been — like the Amazon River. And stuff I heard about from other people," he said. His five siblings also added suggestions.
The family has been able to check off many of the items, often thanks to generous strangers and corporations. The Northern Lights excursion was made possible by Alaska Airlines, for example.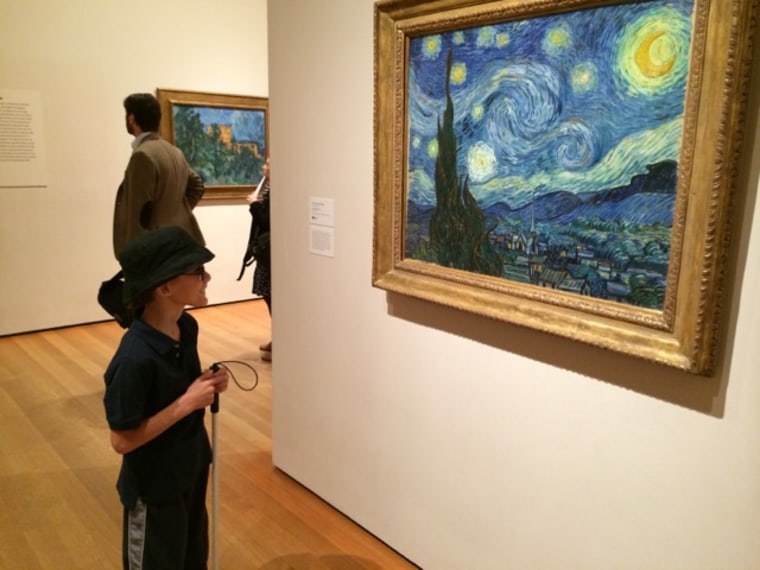 If you ask Ben about his favorite trip, the answer changes all the time, his mom said. He currently says Florida, "because of Harry Potter world, the food, the hotels, and also the beach." The place he really wants to see next is the Grand Canyon, the second item he put on his list after the Wizarding World of Harry Potter.
Each time he sees something new, he writes about it in his journal, Thaden-Pierce said.
"He also told us he dreams about what he's been seeing," she said. "He's knows that he's trying to store up memories and he's working really hard to do as much as he can to cement them in his mind."