Think about what it feels like to open a birthday card from someone who cares about you. Now, multiply that by several thousand, and you might get a sense of how Daniel Nickerson feels today.
Daniel is battling an inoperable brain tumor, and thanks to the magic of the Internet, he celebrated his 6th birthday on Friday with thousands of well-wishes from strangers who had heard about his story.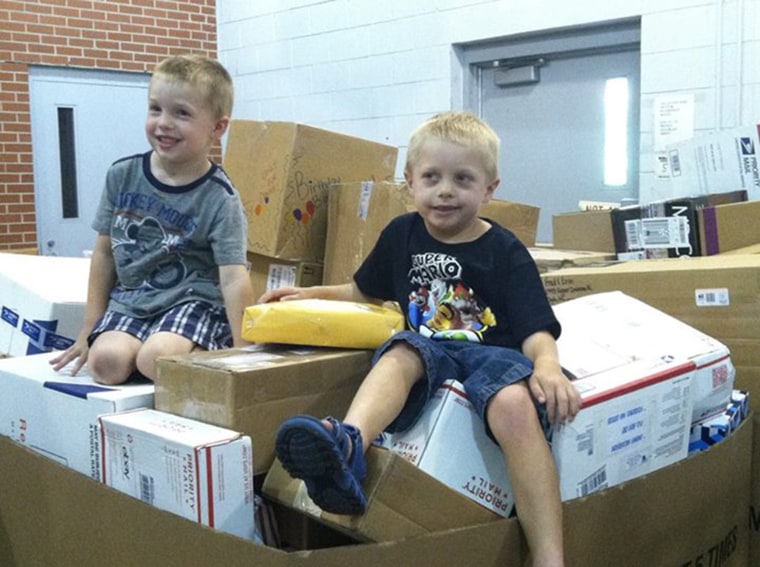 In October, doctors diagnosed Daniel with Diffuse Intrinsic Pontine Glioma, according to his family's blog, Daniel's Journey. Less than 10 percent of children who have the disease live longer than 18 months beyond diagnosis, according to a DIPG website, TheCureStartsNow.org.
On July 1, Daniel's family took to their Danny's Warriors page on Facebook to make his 6th birthday extra special.
"He loves receiving mail and he's always checking the mail box for mail with his name on it," they wrote in the post, including a P.O. Box address in Foxboro, Massachusetts. "How many birthday cards can we get before his birthday?"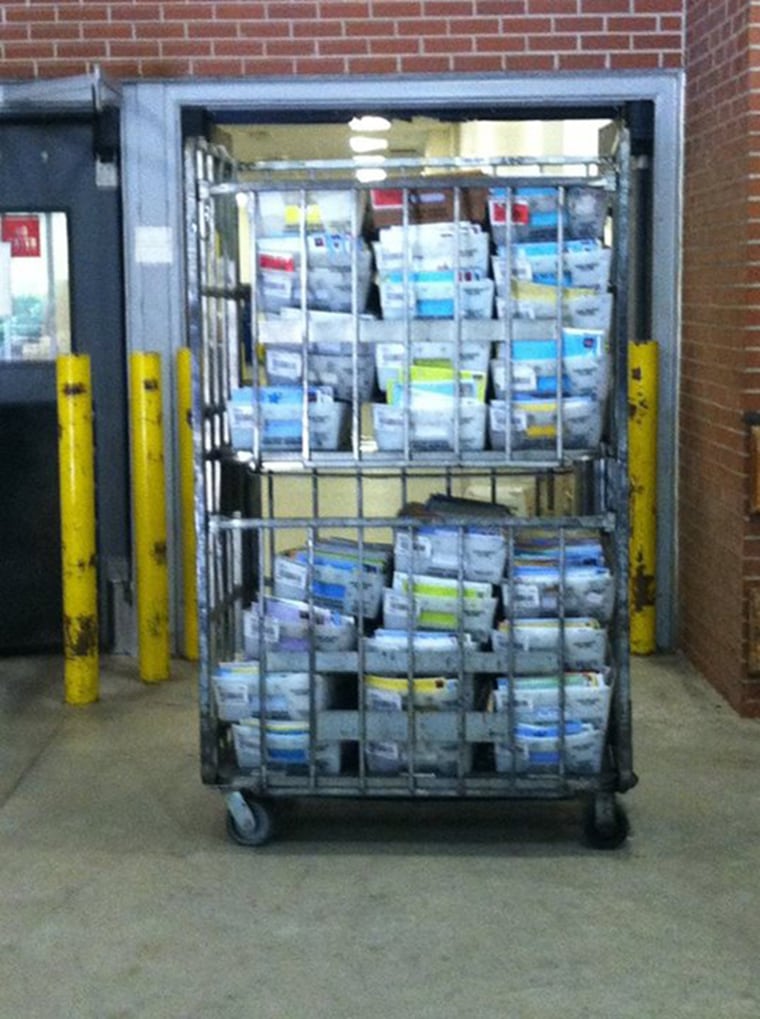 And the Internet delivered. By July 23, the family shared that they'd received roughly 8,500 cards and 900 packages, requiring a U-Haul truck and three cars to transport them all home, according to an update on their Facebook page.
"We are in awe of all of this," they wrote. "We are speechless and don't have enough words to explain how thankful we are for every one of you! And all the love that you have shown us and continue to show us!"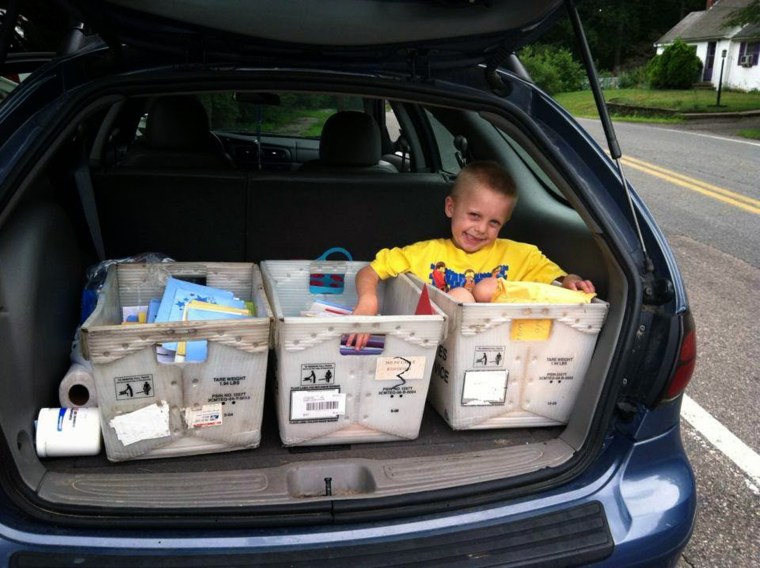 Daniel's aunt, Hayley Nickerson, told TODAY.com that the 6-year-old was celebrating Friday with his mother, Carley Nickerson, father, Danny Jamison, and 4-year-old brother, Matthew, at a Legoland in Somerville, Massachusetts on Friday. She said the whole family continues to be floored by the public's response.
"We're speechless," said Hayley, who runs the family's blog and contributes to the Facebook page. "As the stuff has been coming in, I've just been sitting there, looking at my phone. I go, 'I cannot believe this.' It is so amazing, the outreach from all the people. I'm getting emails from all over the world, saying they just want to wish him a happy birthday."
The first card Daniel received was from a total stranger, she said.
"We're planning on seeing (the sender) on Saturday for Daniel's birthday party," she added. "And my mom said that our neighbor came down when they saw that (Facebook) post, and left a pail and a shovel with a card in it on the front steps for Daniel."
Word spread far and wide online about Daniel and his birthday wish, especially after a local newspaper, The Foxboro Reporter, picked up on the story.
"From that little story, it became a huge story," Hayley said. "It just kept spreading like wildfire on Facebook, and got out everywhere. Now, there are so many cards and gifts in the house. It's unreal...There are thousands and thousands and thousands of cards that (Carley) had started opening up and reading to (Daniel) two hours before bedtime."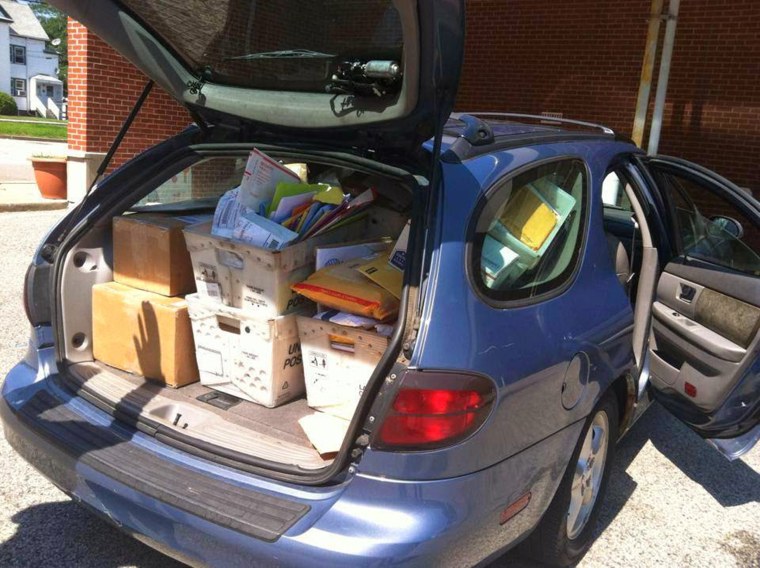 What kinds of presents did Daniel get through the mail? Nobody in the Nickerson family knows just yet.
"We're waiting for (the birthday party) tomorrow to get the family together and finally make a dent in it," Hayley said.
The timing of the generosity is also welcome. In addition to enduring chemotherapy treatments every two weeks, Daniel has an MRI scheduled for next week, when doctors will determine if the tumor has remained stable.
"We usually have a high stress level, worried about what might come back," said Hayley, who accompanies Carley and Daniel for medical appointments. "We've had very positive results, so far. Typically, the week before, we're all walking around like zombies. This week, we haven't even thought about next week, because it's so overwhelming and so exciting. He has not stopped smiling this entire week."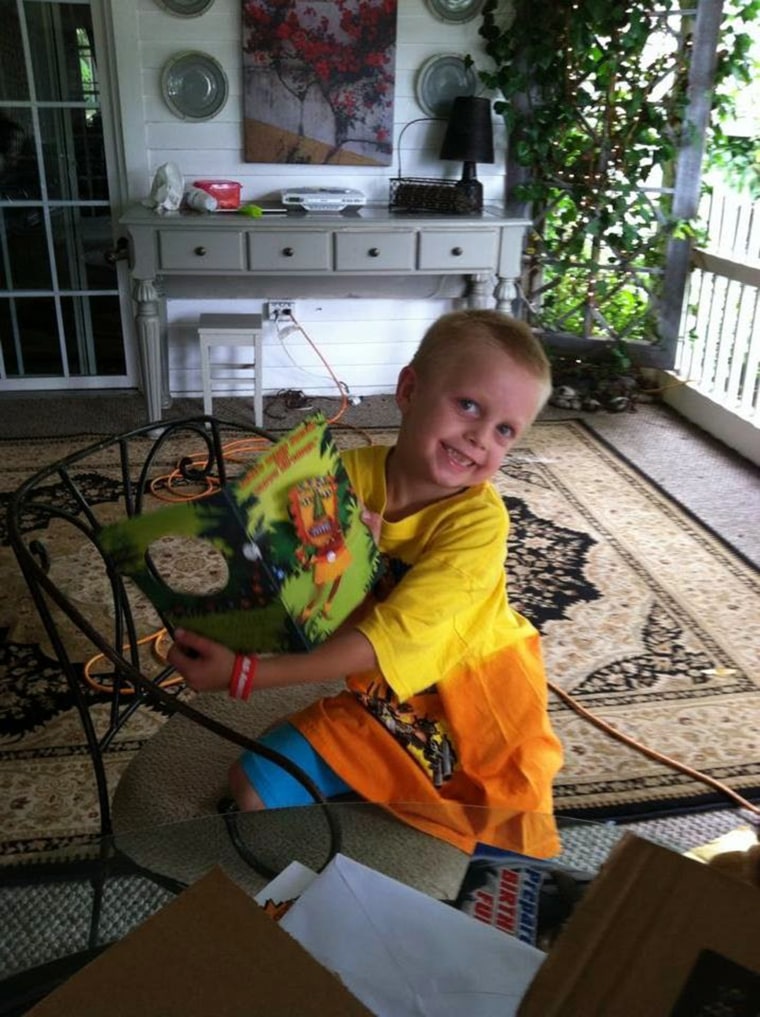 Hayley also runs the family's GoFundMe page, Daniel Nickerson's Journey Fund. The site has raised almost $30,000 to help the family pay for daily expenses, including 45-minute trips to and from the Dana-Farber Cancer Institute in Boston.
"Carley's unable to work at this time because (she's) caring for him and making sure that he's always in a healthy environment," Hayley said. "She doesn't want to leave him, ever. She's trying to make sure he's always doing something fun, and living life to the fullest."
Follow TODAY.com writer Chris Serico on Twitter.