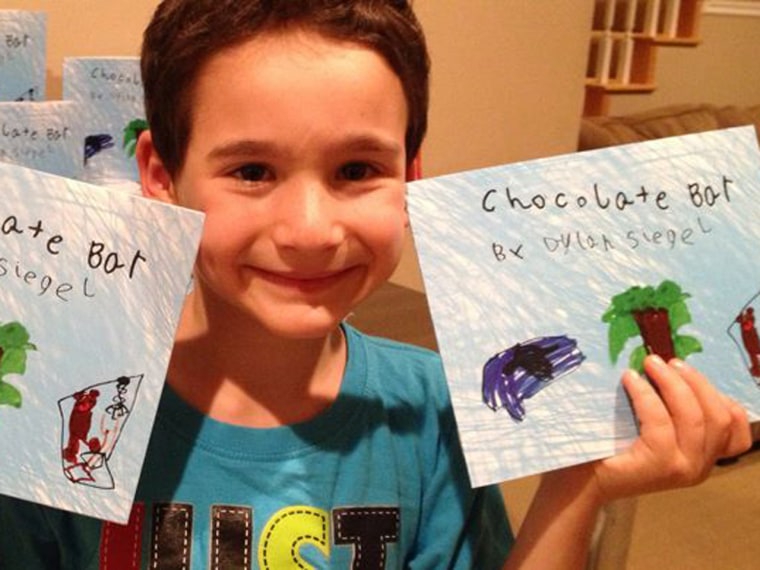 Dylan Siegel, 6, is a master Monopoly player. Boardwalk is his favorite property, and he loves to be the banker and make change.
His family members have learned not to underestimate him. "Do not play Monopoly with Dylan — he dominates!" said his mother, Debra Siegel, 37, of Los Angeles. "He's a businessman! We all joke in our family that we'll all be working for Dylan someday."
In a sense, they already are. A few months ago, Dylan announced his idea to help his best friend, Jonah Pournazarian, 7, who has a rare liver disease. He'd write a book, sell a whole bunch of copies and make heaps of money to help researchers find a cure.
And then, without hesitation, he did it.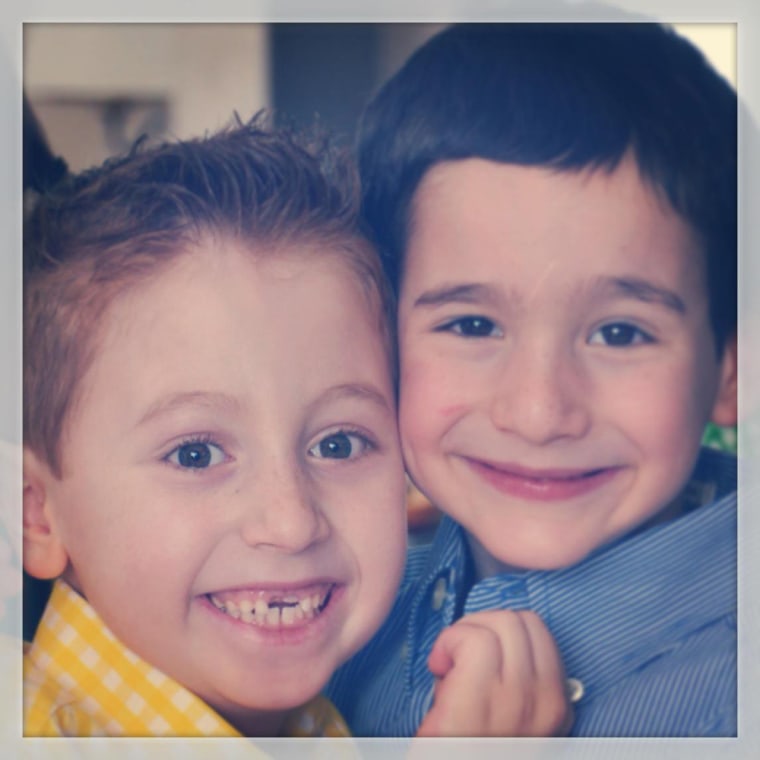 One afternoon Dylan sat down with his mom's best stationery paper and wrote and illustrated a 16-page book called "Chocolate Bar." Next, he doggedly pressed his key support staff — his mom and dad — to get the book published and ready for wide distribution.
After days of persistent reminders, Dylan's parents handled the self-publishing angle for their pint-sized idea man in November. Ever since then, Dylan has been on a ride that would make many grown-up authors salivate.
He and his fun-loving pal Jonah have led a high-profile book-signing at a Barnes & Noble and laughed hysterically together during multiple televised media interviews. They've watched their website and Facebook page explode, and they've received hundreds of supportive messages from all over the world.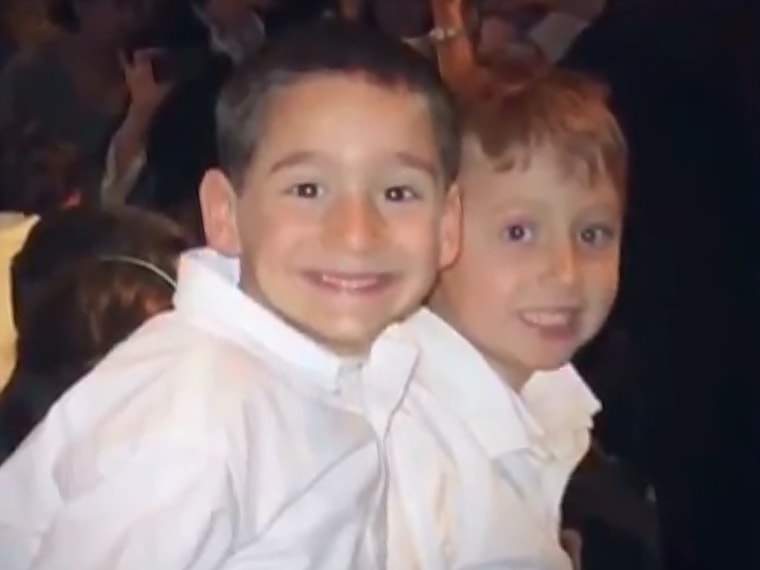 To date, Dylan's "Chocolate Bar" sensation has raised more than $92,000 to support a University of Florida research team that is working to cure Jonah's disease. But as impressive as that is, Dylan isn't content to stop there.
"My goal is to raise a million dollars!" he told TODAY.com. "Then I think I'll make a whole series of 'Chocolate Bar' books so I can raise money for different diseases."
'Chocolate bar' = awesome
The signature sound generated by the dynamic duo of Dylan and Jonah is laughter. When they get together, they become goofballs.

A while back they began using their very own catchphrase to describe anything super-cool: "chocolate bar."
"Like, going to Disneyland is so chocolate bar!" Jonah explained. "Going to the arcade is so chocolate bar!"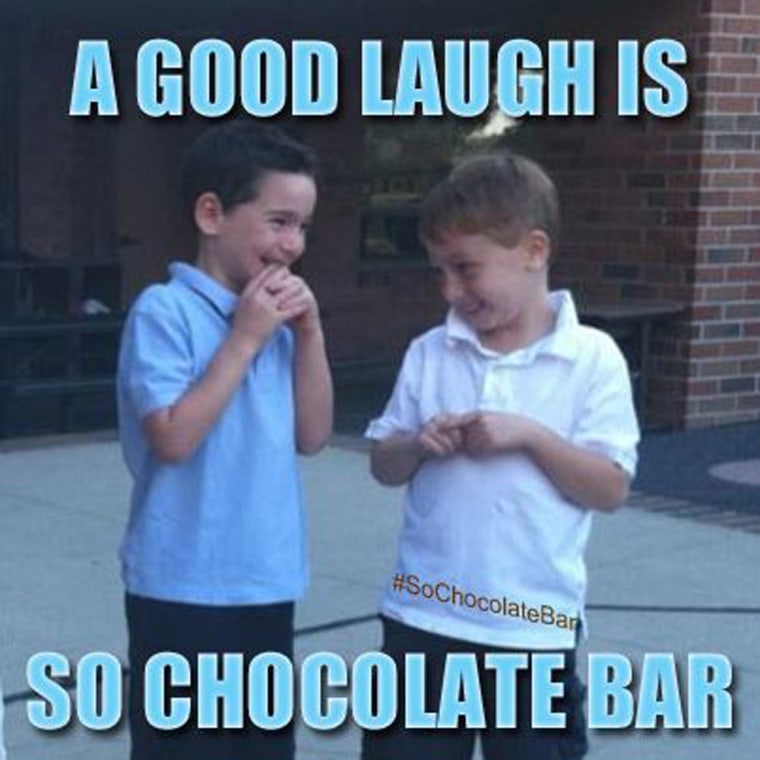 The expression provided the inspiration for Dylan's book. Accompanied by Dylan's drawings, pages within the book say:
"I like to go to the beach. That is so chocolate bar."
And:
"I like to go swimming. That is so chocolate bar."
The book's kicker?
"I like to help my friends. That is the biggest chocolate bar."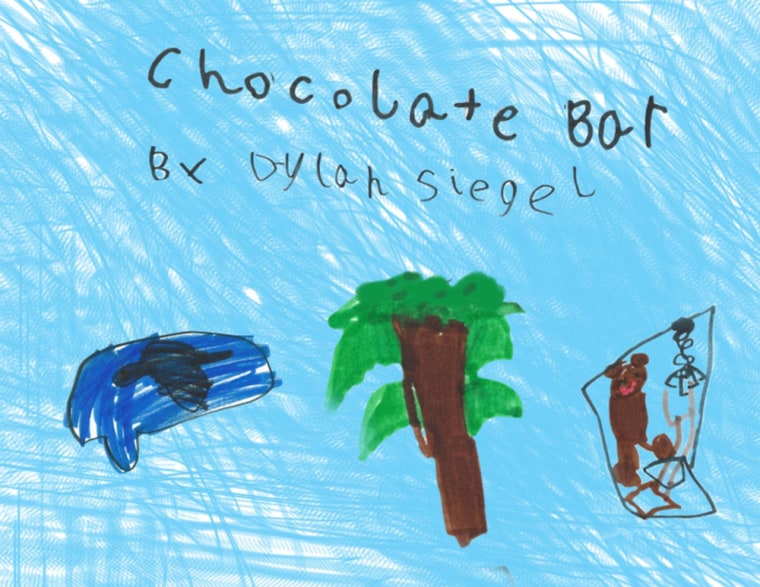 Cornstarch diet, sleepless nights
The irony is, the friend Dylan wants to help more than anyone — Jonah — isn't allowed to eat chocolate. Or fruit. Or any number of flavorful foods.

Jonah has a liver disease called glycogen storage disease type 1B. Any form of glycogen storage disease is extremely rare; the kind Jonah has affects one in a million people, said his dad, Rabin Pournazarian.
"It's a difficult life," said Pournazarian, 42, an attorney who lives in Los Angeles.
People with glycogen storage disease are prone to severe drops in blood sugar — so severe that they can have seizures and die. The disease was fatal until about 1971, when doctors discovered the key to keeping kids with the condition alive: cornstarch.
Difficult to digest, cornstarch releases sugar into the blood slowly. Jonah must consume cornstarch mixed with water at seven strict feeding times each day. Sometimes he drinks it, but most of the time he ingests it through a feeding tube in his stomach.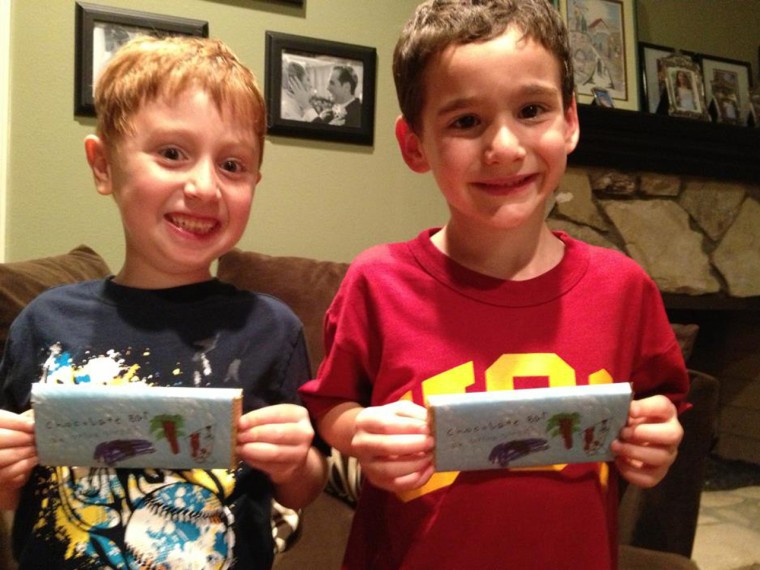 Twice a day, Jonah eats something different to give him the nutrients he needs: a special soup containing ingredients such as beef or chicken, rice, lentils, greens, cilantro or parsley. But other than that, it's all cornstarch, all the time.
One of Jonah's mandatory cornstarch regimens must happen in the middle of the night, at 3 a.m. Jonah's mother, Lora Pournazarian, 40, said she and her husband always set two alarm clocks so they're sure to wake up.
"We haven't slept in seven years," she said.
'Hard to see your kid so sick'
Dr. David Weinstein, director of the University of Florida's Glycogen Storage Disease Program, said the effort to raise money for research has faced peculiar challenges.

"You have a disease that is treated by a gravy thickener," Weinstein explained in a video produced by the University of Florida. "How do you get people to take this disease seriously when you go to the supermarket and get your medical treatment?"
But families like Jonah's are clamoring for a real cure. Beyond the crazy feeding schedule, Jonah's body can't fight bacterial infections. The 7-year-old has been hospitalized more than 20 times.
"He was so sick last month — he's never been that sick before," Jonah's mom said, recounting a harrowing ICU stay. "It is so hard to see your kid so sick."
Researchers have already found a cure for glycogen storage disease in dogs, and Jonah's parents are hopeful that a cure will exist for their son in the next several years. Because the research is funded almost entirely by philanthropy, Dylan's "Chocolate Bar" contribution is epic.
"I feel really good about it," Jonah said. "He's a great friend."
'So much hope'
Dylan's and Jonah's parents are astonished by the attention their boys have gotten from all over the world. The moms and dads often speculate about why this story affects people so much.

"It gives so many people so much hope that there's good in the world," Rabin Pournazarian said. "With so much tragedy going on around us, this little boy is capable of doing something so incredibly big to help his best friend."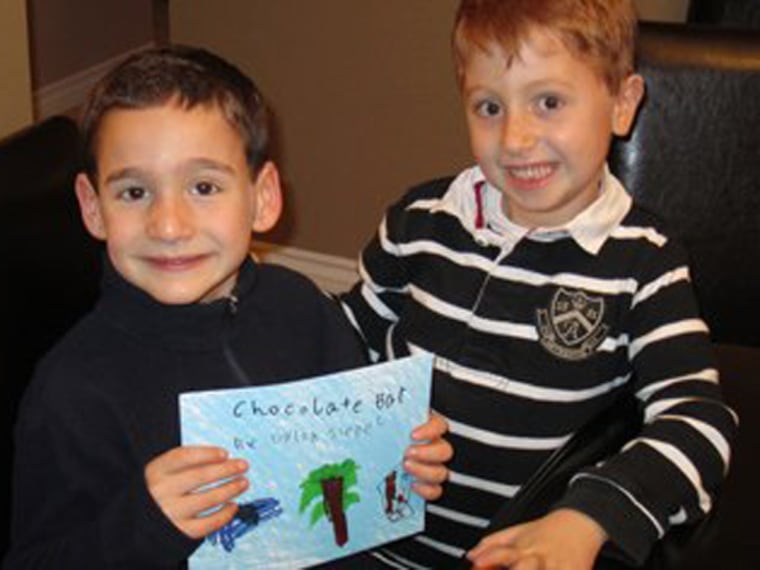 Dylan's mom noted how refreshing the optimism and fearlessness of children can be.
"Kids have such great ideas, and they have an amazing perspective on the world," she said. "They aren't jaded, and they haven't been taught to be pessimistic. ... We should listen to them more."
As for Dylan's ultimate and wildly ambitious goal?
"If Dylan said we're going to raise a million dollars," said his dad, David Siegel, "who am I to doubt this little guy?"
Want your own copy of "Chocolate Bar"? Jonah's and Dylan's parents are printing copies and mailing them at their own expense to anyone who donates $20 or more toward the University of Florida's glycogen storage disease research efforts. To donate, click here. To check out the boys' Facebook page, click here.
Need a Coffey break? Connect with TODAY.com writer Laura T. Coffey on Facebook, follow her on Twitter or read more of her stories at LauraTCoffey.com.
More: