When Ryan McGuire, 6, suffered the devastating loss of kindergarten classmate Danny Nickerson to cancer, he decided to honor a friend he loved with the game he loves.
On June 17 at the MGA Links course in Norton, Massachusetts, Ryan will aim to play 100 holes of golf in one day to raise $5,000 for pediatric cancer research. The money will go to support the work of Dr. Mark Kieran at Dana Farber Cancer Institute in Boston, who was Danny's doctor.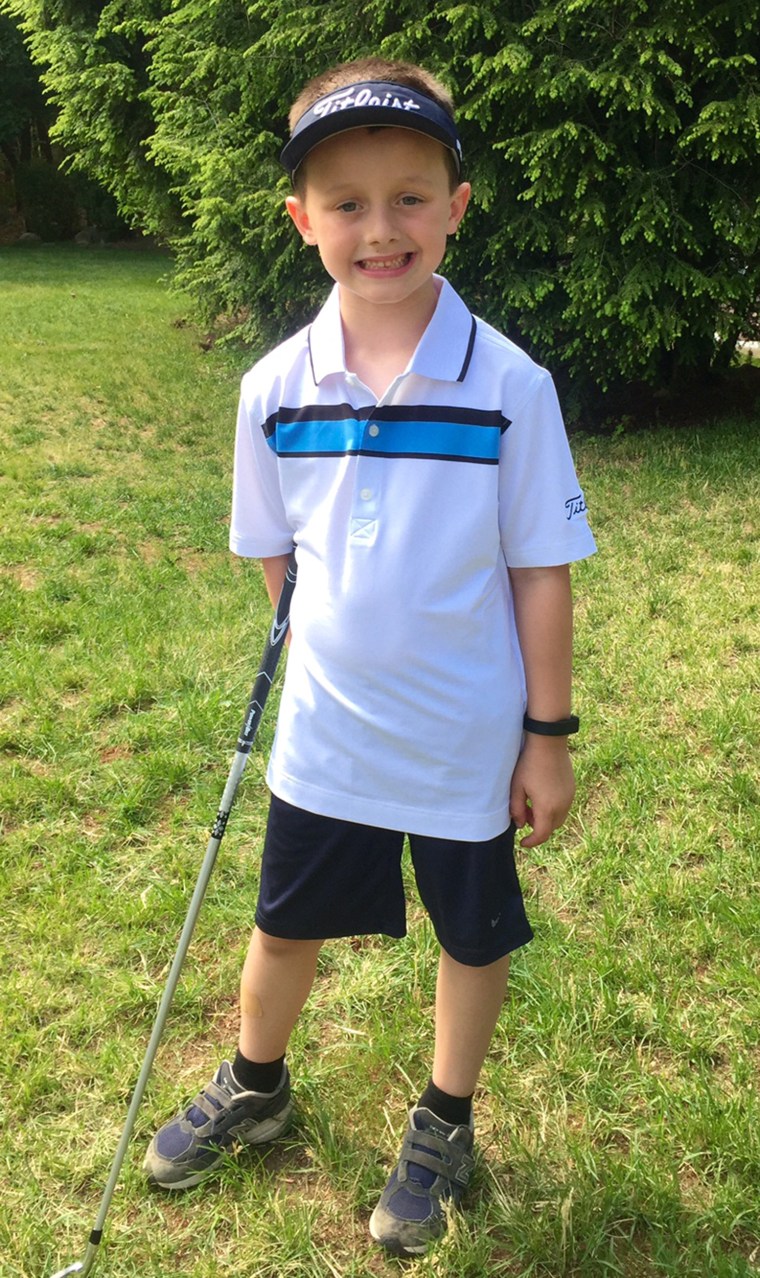 Ryan's event is part of an overall fundraising effort spearheaded by the organization Golf Fights Cancer that has already raised more than $80,000 toward its goal of $150,000. Ryan's mother, Cheryl, is the program director for Golf Fights Cancer.
"Being able to talk about (Danny's death) in a more positive light instead of a somber tone is one of the best outcomes from taking this on,'' Cheryl McGuire told TODAY.com.
Ryan has never played more than 16 holes in one day, and he will be walking the course instead of using a golf cart. While 16 of the course's 18 holes are par-3 holes that are less than 150 yards long, 100 holes is still a daunting day of golf that most adults wouldn't attempt — considering it's the equivalent of 5 1/2 rounds in one day.
"I said no at first, but then I thought more about it, and he was so amped up about it,'' Cheryl said. "It's definitely doable for him. He's got plenty of energy."
Plus, he will be inspired by the memory of Danny, who died at 6 years old on April 24. In October of 2013, Danny was diagnosed with Diffuse Intrinsic Pontine Glioma, an inoperable brain cancer in which less than 10 percent of children who have the disease live longer than 18 months beyond diagnosis.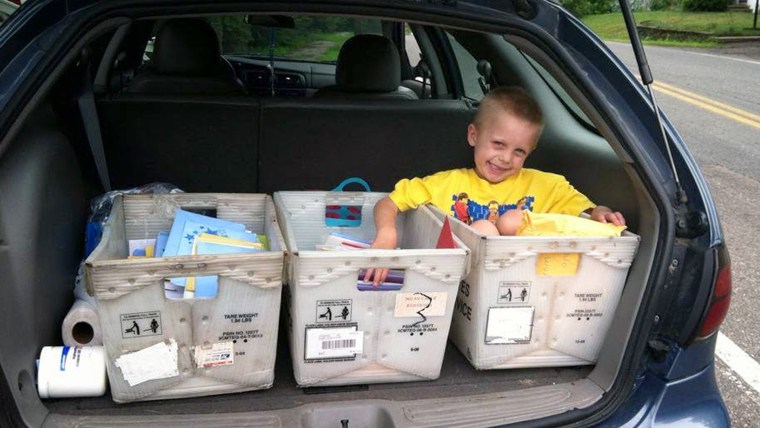 In July of 2014, Danny's story warmed hearts across the world when he was the recipient of an outpouring of kindness from strangers. He received thousands of cards for his 6th birthday after his family put a callout on his Facebook page for help making his birthday a special one.
"I really liked him, he was really nice to talk to, and I really want to help other people that have cancer,'' Ryan told TODAY.com of his friend. "This (golf event) is going to be awesome."
"He also wants to do something for Danny's mom to show her that he won't forget him,'' Cheryl added.
Ryan also celebrated his 6th birthday this past weekend, and instead of presents, he asked his friends to give donations in memory of Danny to help the fundraising cause. He already has raised more than $3,500 toward his goal of $5,000.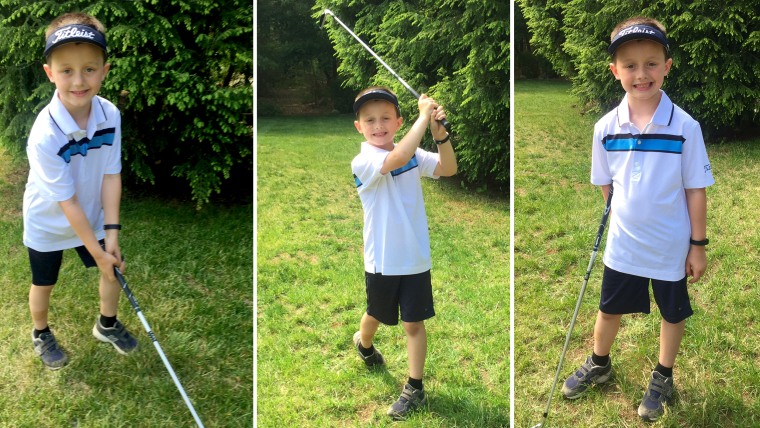 "He loves coming home from school and seeing the donations come in,'' Cheryl said. "First it was his classmates, then friends of friends, then family friends, and finally people from around the country, and he makes videos to send to them saying thank you. I told him, when you do good, it always coming back to you."
Cheryl is familiar with a family who lost a daughter diagnosed with DIPG, so she knew it was not going to be a typical school year once Danny and Ryan became fast friends.
"I knew on the first day of kindergarten, when he sat next to Danny, it was going to be a year like no other,'' Cheryl said. "DIPG is one of the most lethal of childhood cancers, so it meant to me that I needed to prepare Ryan for this. When a 5-year-old loses a friend like that, they understand they're not immortal, so it was important for him to know that we're healthy and that he's healthy.
"It also was allowing him to have conversations with cancer survivors to know that they are all around us. It's usually a taboo subject, but we've tried to make it into a positive."
One of those survivors is Ryan's paternal grandfather, retired physical education teacher Vin McGuire, a prostate cancer survivor who will serve as Ryan's caddy when he attempts to play 100 holes. On Wednesday, Ryan will be getting training and tips from PGA Tour professional Brad Faxon, who has been an ardent supporter of Golf Fights Cancer.
Ryan also has gotten some new golf clubs to use on June 17. He loves golf so much that when the Boston area endured historic snowfall this past winter, his family built a tiny golf course on the snow banks in their yard for him to play.
"Sometimes I would hit bad shots and fall down a hole in the snow,'' Ryan joked.
On his big day, Ryan and Danny's kindergarten classmates will join him on the course to cheer him on. If Ryan doesn't finish, any holes his classmates step in and play will count toward the 100 total.
"They said they were going to make signs and some are giving money to me for it,'' Ryan said. "I can't wait."