As TODAY's Natalie Morales trains to run next month's Boston Marathon to support the victims still recovering from last year's twin bombing attack, one family remains close to her heart.
She's been checking in with the Corcoran family over the last year. Natalie's run, as part of TODAY's Shine a Light series, will honor them. 
"I don't think we'll ever get the normal that we had before but I think we'll definitely find a new normal," Sydney Corcoran said, adding: "Haven't found it yet, but we're getting closer to it."
Morales jogged onto the plaza Tuesday morning with Carmen Acabbo, who was hoping to finish her first Boston Marathon last year but didn't reach the finish line. Carmen's sister, Celeste, and Celeste's daughter, Sydney, both suffered major injuries as the explosions ripped through the crowd. 
Read more: Natalie Morales: I'm running Boston in honor of bombing victims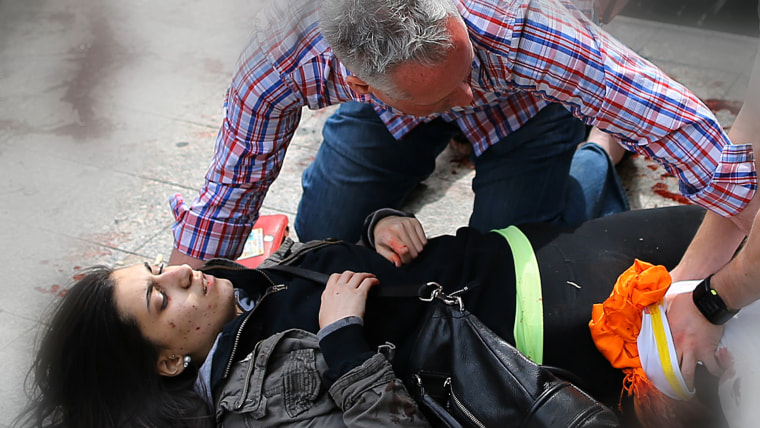 Celeste Corcoran, who lost her lower legs below the knee and now has specialized prosthetic legs, told Morales and Matt Lauer that she is "feeling fantastic," but knows that this year's marathon will be "very, very emotional."
"There's been ups and downs and more, lately, more ups than downs," she said. "I think we're headed in the right direction. This is going to a be a positive reclaiming of a space that was taken away from us."
Sydney suffered a severe leg wound in the blasts and almost lost her life. She is now a freshman in college and keeping busy.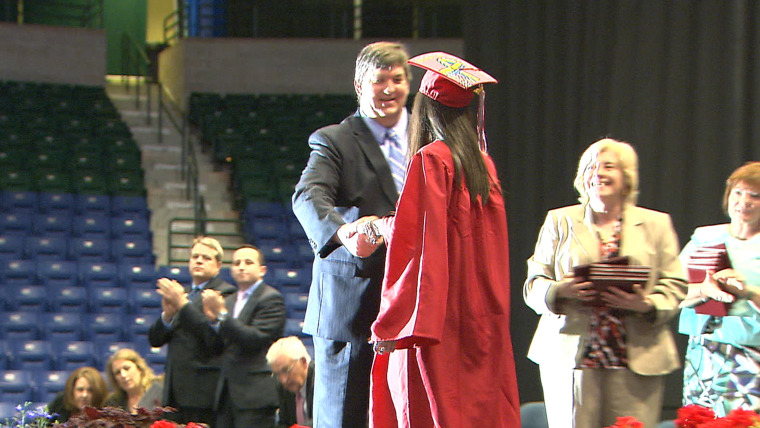 Acabbo plans to return to the racecourse this year. "I'm feeling great," she said as she jogged alongside Morales. "Training is going great. I'm ready."
Tom Grilk, executive director of the Boston Athletic Association, which puts on the marathon, presented the four women with race bibs with their names on them. (Bibs with official numbers for Morales and Acabbo will come later).
Grilk gave honorary bibs to the Corcoran women as part of the support team.
"If this race is about anybody, it's about them," he said.
He explained how the first race following the bombings will honor the victims and mark a return to competitive running.
"There will be a great many tribute events leading up to Monday's Boston Marathon," he said of this year's race, on April 21. "That day, what we hope we'll have is a return to the Boston Marathon, an international athletic event focused on excellence and competition but also looking at the history, particularly last year's."
With double the number of spectators expected this year, Grilk said: "I think the crowd of hundreds of thousands of people will provide all the celebration and tribute that we need."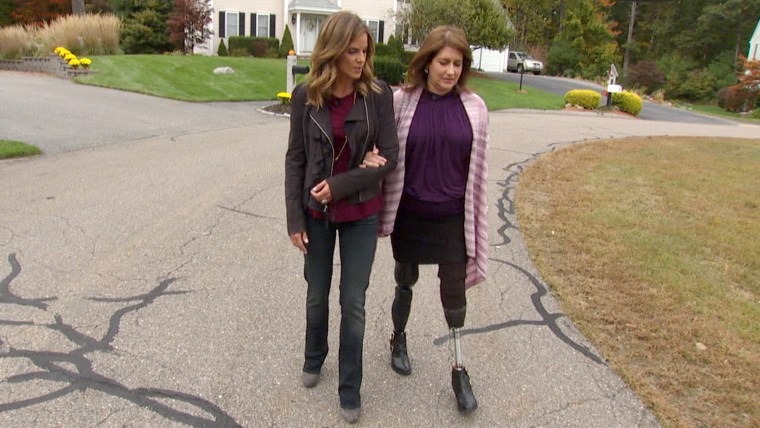 Morales is raising money for the One Fund and Challenged Athletes Foundation, which helps people of all ages with disabilities remain active in sports.
If you want to help Natalie fundraise or donate to the One Fund or Challenged Athletes Foundation, visit her fundraising page at Crowdrise.com/Natalie. 
Morales said she hoped to break a time of 3:30 but added: "I'm just happy to be doing it for a great cause."
The road to recovery for the Corcoran family hasn't been easy. But Celeste received new legs courtesy of the Challenged Athletes Foundation, and has started running herself and is driving again.