BLACKPINK member Jennie had to leave the group's world tour stop in Melbourne, Australia, mid-performance due to her "deteriorating condition," the band's management company said.
YG Entertainment apologized to BLACKPINK fans who attended the event on June 11 and said the team was doing its "utmost to support Jennie's speedy recovery."
"Jennie expressed her strong determination to carry on with the performance until the end," YG Entertainment said in a statement. "However, following medical advice on site, we immediately took measures to ensure she receives ample rest and stability."
The company continued: "Jennie has conveyed her regrets for not being able to stay with the fans until the end, and assures that she will recover as soon as possible."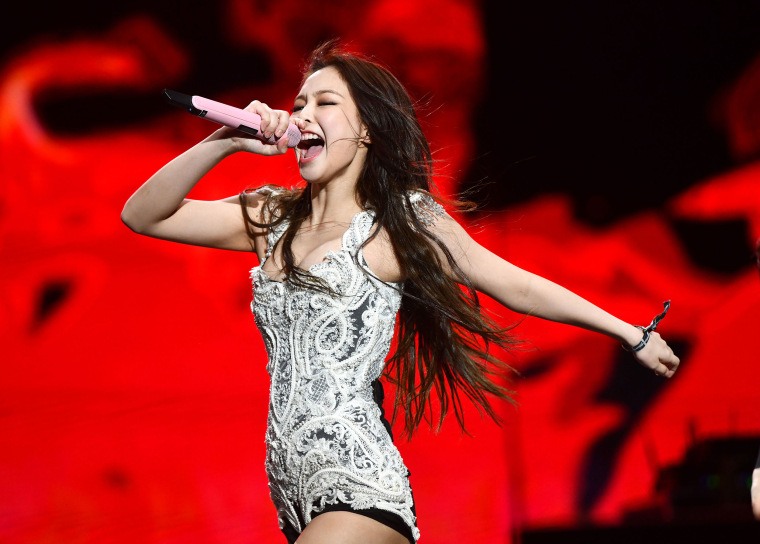 Videos posted on social media showed Jennie, 27, exiting the stage mid-song and walking down a set of stairs alongside staff members while bandmates Jisso, Lisa and Rosé continued performing.
BLACKPINK's management company did not provide any further details on what led to Jennie's condition in Melbourne.
The K-pop superstar shared a message to her fans on Instagram after the June 11 incident.
"I'm so sorry I wasn't able to finish the show on Sunday," she wrote. "I'm doing my best to recover (at the moment). Your understanding means the world to me. Thank you to everyone who came to our Melbourne show. Love you guys."
BLACKPINK's second world tour, the "Born Pink World Tour," began in October in South Korea.
Jennie said in an interview with Rolling Stone last year she got sick after the group's first world tour ended in 2020.
"I became sick, both mentally and physically," she said. "This isn't something I want to share in too much detail with the fans. They worry, so I want to be vague. But for three years after debuting, we worked nonstop without resting."
"You know, we were young, in our early twenties," she added. "Our sleep systems were breaking down; we weren't eating properly; I wasn't hydrating myself — we did that for three to four years, and then started our tour. We were on tour for a year and a half. For a year and a half I didn't have a home."
BLACKPINK's next stops on their tour are scheduled in Sydney, Australia, on June 16 and 17.