The last thing Hanna Lottritz remembers about an outing with friends is chugging from a bottle of whiskey. The college student drank so much alcohol that night that doctors thought she was brain dead. She'd stay in a coma for 24 hours.
The ordeal inspired a candid essay, complete with troubling photos, which Lottritz posted on her blog when she turned 21 this month. She was stunned when her story went viral, receiving almost 400,000 page views and national attention.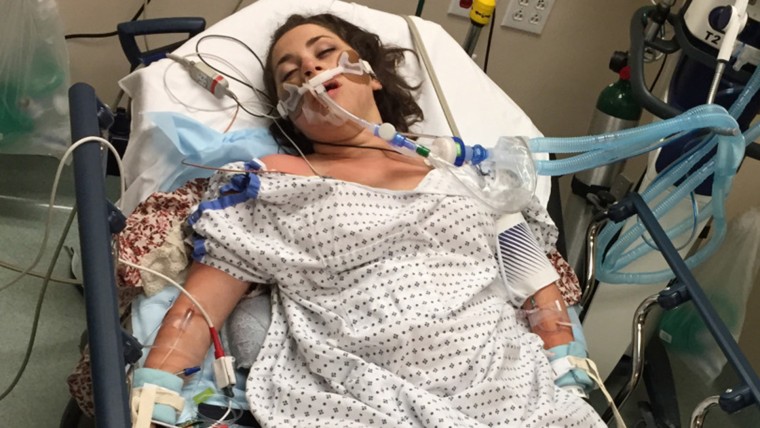 Lottritz just wants people to know: drink responsibly and know the frightening consequences of binge drinking.
"I've learned that this can happen to anyone. Before, I didn't really think that that could happen to me," Lottritz told TODAY.
"I've learned to respect alcohol — that it is serious. You can't just drink and drink and drink. It's not a game. You can't play games with it."
Related: Teens more apt to binge if parents let them 'sip' as kids: study
The "life-changing" event she writes about happened last July. Lottritz, a journalism student at University of Nevada, was out for a fun day with friends at the Night in the Country Music Festival in Yerington, Nevada. She had two beers at a concert and afterward ended up with a group of people at a campsite. She boasted she could out-drink them all.
Lottritz chugged from a bottle of whiskey. Friends later told her she also drank a red Solo Cup filled with the spirit. She collapsed five minutes later, so people carried her to the medical tent. She wasn't breathing.
The college student was in critical condition when she arrived at a hospital in Reno, suffering from acute respiratory failure and acute alcohol intoxication, she wrote. Her blood alcohol concentration was .41 — five times over the legal limit. She was completely unresponsive.
Related: Parents have power to prevent teen binge drinking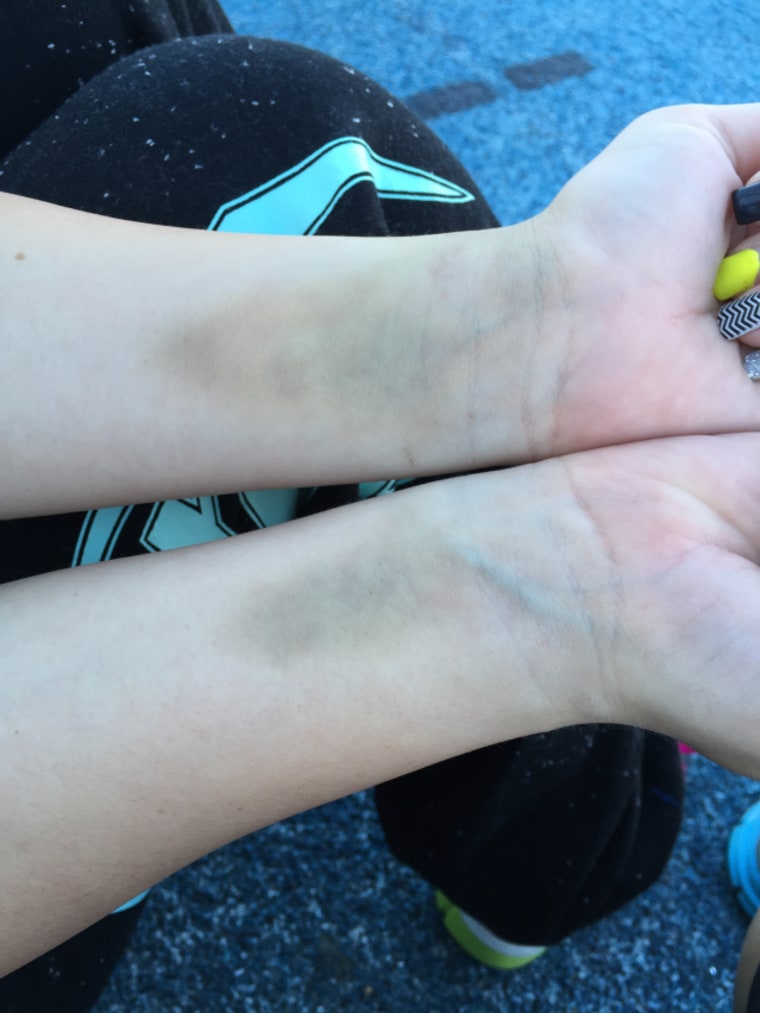 "I finally woke up about 24 hours after I arrived at the hospital. I had a tube down my throat and my hands were restrained so I couldn't pull it out," Lottritz wrote.
"They told me that they didn't think I would make it through the night. They asked me if I was trying to kill myself by drinking so much. This question hit me the hardest."
Lottritz was 16 when she started drinking alcohol recreationally, she said. By college, she was drinking about once a month, though never to the extent of that July night, she added. She had thrown up from drinking once, but had never passed out.
Binge drinking — defined as someone drinking five or more drinks during one occasion — is more common among people 18–34 years old, according to the Centers for Disease Control and Prevention. About 90 percent of the alcohol consumed by people under 21 in is in the form of binge drinks, it notes. The many health consequences include liver damage and neurological damage.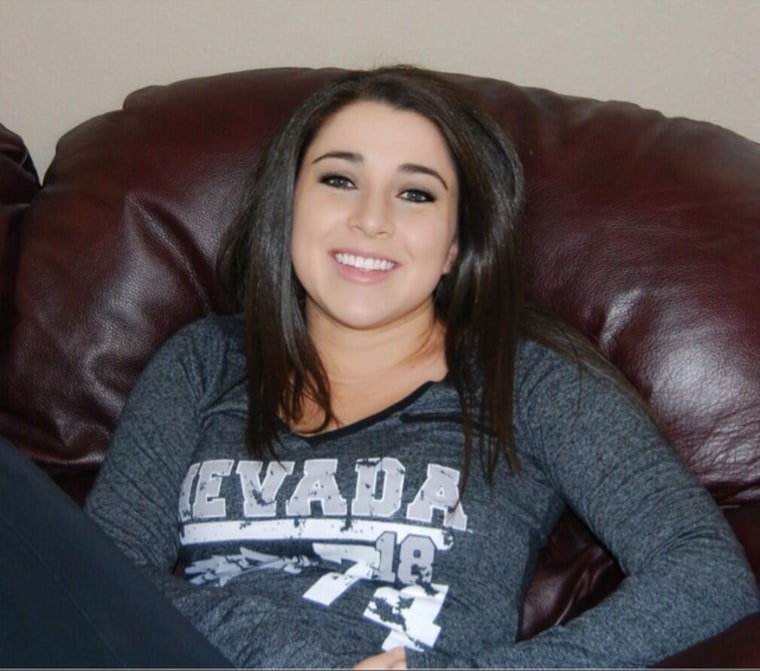 Lottritz blames the ordeal on "alcohol mixed with stupid decisions."
She wrote she didn't realize the importance of drinking responsibly until she came out of the coma. Her sister took the photo of her splayed out on the hospital bed.
"She wanted to show me when I woke up. She just wanted me to make sure I knew how serious it was. It definitely worked," Lottritz said.
The college student has fully recovered and vows never to binge drink again, though she enjoys small amounts of alcohol on special occasions, like her birthday this month.
She credits her friends for saving her life by not ignoring her or letting her "sleep it off" when she passed out. Get help as soon as possible for anyone who might be suffering from alcohol poisoning, she wrote.