Bill Gates built an empire by being a technological problem solver, but now the Microsoft co-founder and billionaire philanthropist is working to solve the problem of Alzheimer's disease.
As part of the "Brain Power" series on TODAY, special anchor Maria Shriver talked to Gates about his mission to solve the medical mystery of the chronic neurodegenerative disease, which causes a slow decline in memory, thinking and reasoning skills.
Alzheimer's hits close to home for Gates, who revealed for the first time that his father, 92-year-old Bill Gates Sr., suffers with the disease.
"More and more people are getting Alzheimer's, and it's a tragic disease," said Gates.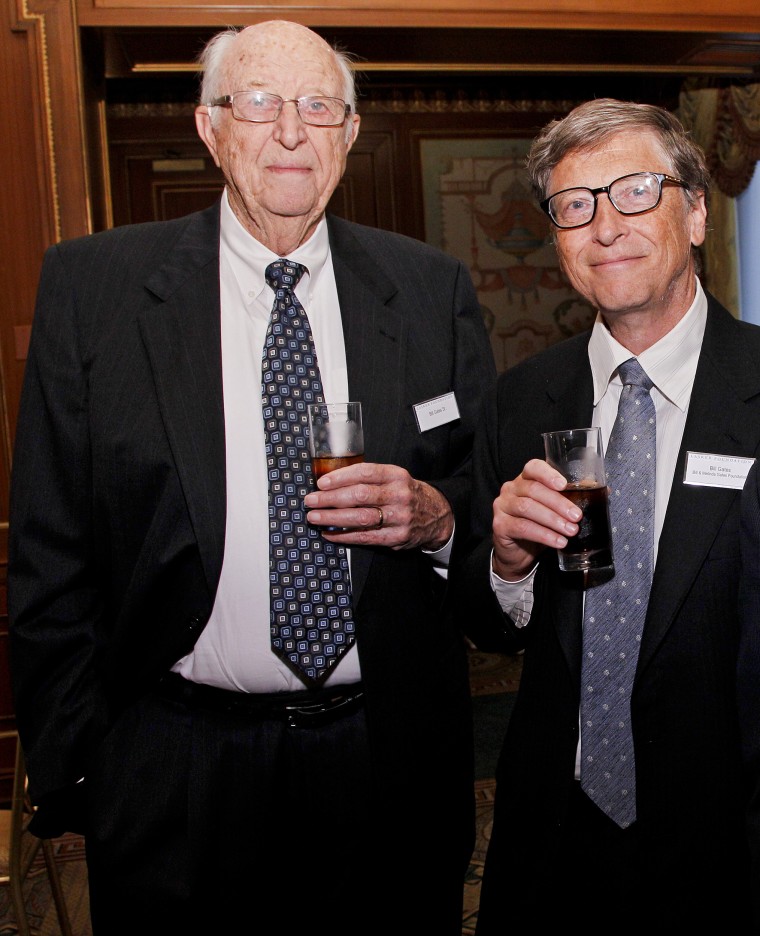 In 2017 alone, Americans spent $259 billion caring for loved ones with Alzheimer's and other dementias. Despite decades of research, the cause of the disease is still unknown and effective treatments still unavailable.
But Gates, who's donating $100 million of his own money to find a cure, is optimistic.
"I really believe that if we orchestrate the right resources, it's solvable," the tech mogul told Shriver.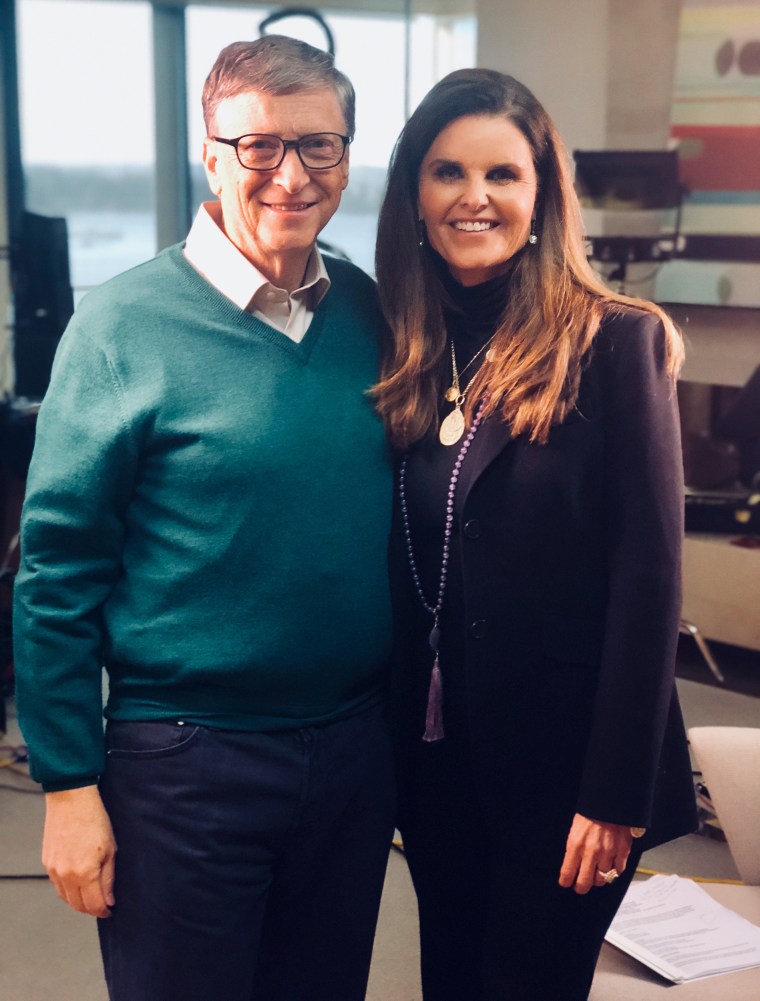 As co-chair of the Bill & Melinda Gates Foundation, the world's largest private charity, Gates already helps fund the fights against HIV, polio and malaria around the world.
But the fight against Alzheimer's disease, which currently affects 5.5 million Americans and their families, is different, he says.
Gates argues that right now too many research dollars go toward mainstream treatments that aren't effective. He wants to see more money spent on new, unconventional research. That's why half of Gates' $100 million will go to the Dementia Discovery Fund, an organization focusing on innovative research.
"I'm an optimist. Bringing in new ideas, that's what we're gonna have to do, to have great drugs for this in the next 10 to 15 years," Gates said.
To fast-track treatments for those with Alzheimer's, Gates designated the remaining $50-million to fund a national patient registry, one that will speed up recruitment for clinical trials, and a groundbreaking international database for research that will help scientists share data, and perhaps collaborate, with one another.
"By looking at this data, we can start to understand, are there multiple syndromes here that are slightly different? Is it different in different races; is it different from men than women?" Gates said. "One of the things we're trying to figure out is, when does the Alzheimer's really get started? When would you need to treat somebody to completely avoid them getting Alzheimer's?"
Gates, who at 62, revealed he worries about developing Alzheimer's like his dad, says his $100 million donation is only the beginning of his mission.
Gates told Shriver he's putting out a call to everyone, old and young, to help in the fight by donating time and money, participating in clinical trials, and making important lifestyle changes — like regularly exercising and eating a healthy diet — to help reduce their own risks.
For more information on how to volunteer for a clinical trial in your area that helps fight Alzheimer's disease, go to the Alzheimer's Association website.