When Roberto Hernandez took home the Season 17 "Biggest Loser" prize Monday night, he thought everybody would be thrilled.
And they were, for the most part. The exception? His son.
"My little boy Jacob told my wife that he misses the 'fat daddy' because I would play with him a lot," Hernandez revealed during a visit to the TODAY plaza Tuesday. "But that's changing. I'm only going to be working out once a day now, instead of the four times."
MORE: 'Biggest Loser' fans worry about winner's health after massive weight loss
Hernandez dropped nearly half of his body weight during the course of the show — he went from 348 pounds to 188 — and kept it up even when he was home, running three miles during lunch and working out after school.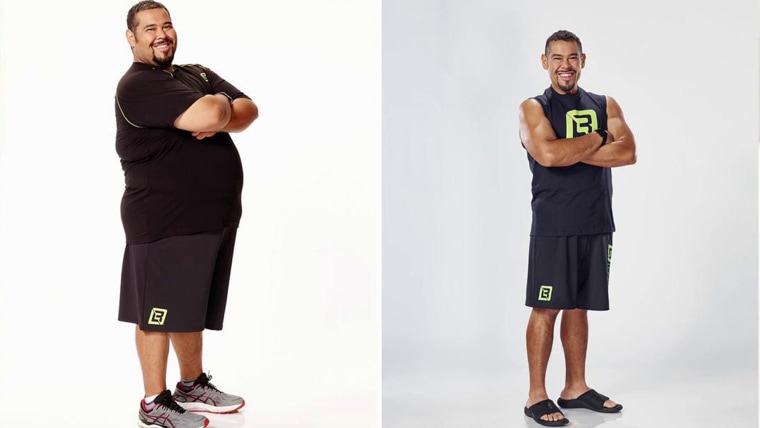 So what's he going to do with all that time he's not working out so much? Make Jacob thrilled to have thin daddy.
MORE: 'Biggest Loser' host Bob Harper has 3 tips for a healthy 2016
"[Jacob's] going to get the other four hours for himself!" he said.
Sounds like another win for the "Loser"!
Follow Randee Dawn on Twitter.