Eight years ago, Ali Vincent became the first female Biggest Loser when she lost 47.86 percent of her body weight, slimming down to 122 pounds. A few days ago, she shared a Facebook post admitting that she gained back much of the weight she lost.
"I swore I would never be there again, be here again. I couldn't imagine a day again that I would weigh over 200 pounds. I feel ashamed. I feel embarrassed. I feel overwhelmed. I feel like failure," she writes in a post that has received thousands of likes.
Vincent's story sounds all too familiar to those who have wrestled with their weight.
"When I struggle I shut down, I feel alone, I push people away, I hide, I sleep all day, I eat, I try to feel satisfied and comforted but do nothing to allow true satisfaction or comfort," she wrote.
Leslie Bonci, a nutritionist and owner of Active Eating Advice, who has not worked with Vincent, says a rapid weight loss is "pretty shocking to the body."
New body, same self?
While the physical body adjusts to its new form, Bonci says many people grapple with an identity crisis. After winning in 2008, Vincent told Lester Holt on TODAY:
"I am a whole new woman … There are no limits. There are absolutely no limits and I started to dream big again."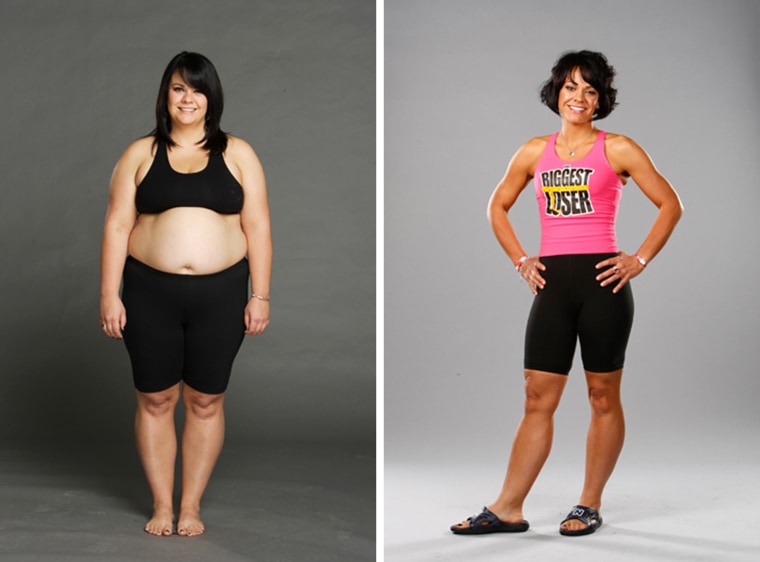 In a program such as the "Biggest Loser", participants receive support from each other and the coaches. People know they're sharing an experience. But afterward, they're alone, says Bonci.
They can feel isolated and many turn to food to comfort themselves.
And that relates to another problem with extreme weight loss: when people face problems they often relapse into bad behaviors.
"You are released out into the world," Bonci says. "It is really difficult to make a transition."
Vincent plans on losing the extra pounds with Weight Watchers, a program which includes emotional support and research-based dietary recommendations.
While using food for comfort contributed to Vincent's weight gain, fertility treatments also were a factor, she writes.
RELATED: Oprah unveils weight-loss transformation, her 'best body' in O
Fertility treatments don't always cause weight gain, but some hormone injections can, says Dr. Joseph Sanfilippo, director of the division of reproductive endocrinology and infertility at Magee-Womens Hospital of UPMC.
"What's more likely to be associated with a weight gain ... if the treatment is going to include injections of actual pituitary gland hormones," he says.
Women who don't get regular periods or experience decreased egg production generally receive these hormone injections for nine days to stimulate the ovaries. This increases estrogen production, causing weight gain.
"It is short lived," Sanfilippo says. "Bottom line with a fertility treatment it is less likely to cause weight gain" than poor diet and no exercise.