For Kelsey Miller, the crisis came during a boot camp-style workout. After years of trying to lose weight, obsessing about food and loathing her figure, she just couldn't keep going.
"I was done," Miller, 31-year-old author of the new book "Big Girl: How I Gave Up Dieting and Got a Life," told TODAY. "I couldn't continue on the path that I'd been on, which was this constant cycle both with food and my body, and also not being able to stand myself. I just couldn't do it anymore."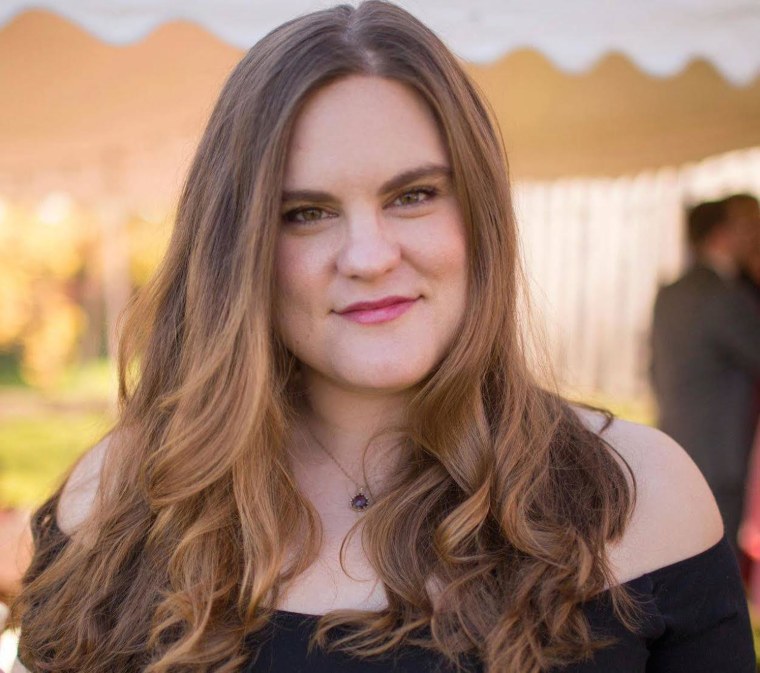 Miller had spent most of her life in and out of compulsive dieting, she writes in The Anti-Diet Project, a column she created for style website Refinery29. She slimmed down every time she tried a new plan — one extreme diet left her 70 pounds thinner — but the weight always came back.
Food became either good or evil. Miller still feels funny about eating grapes years after a nutritionist told her she shouldn't because the fruit was "pure sugar."
Her personal life suffered too. She didn't date in high school or college, making weight loss her priority instead. "It took the panic of being 25 and never having dated to really force myself to get out there," Miller said.
She now practices Intuitive Eating, which focuses on paying attention to the body's hunger signals, rather than limiting any foods. Miller recently shared her story with TODAY, and the following is an edited version of that interview.
How long have you been conscious of your weight?
As long as I've been conscious of having a body.
My first formal diet was when I was 11. I was a theater kid, and a talent agent wanted to potentially sign me, but wanted me to lose 10 pounds in two weeks. I went on a very strict regime of my own creation and I lost 30 pounds.
The whole talent agent thing didn't really work out and of course the weight came back. From then on, it was sort of the dragon that I was chasing forever.
You had a complicated relationship with food — how so?
I recognized food as either an enemy, if it was something like french fries, or a savior, if it was something like green beans. With every single diet, I would get more foods on my bad list and there would be fewer foods on my good list.
The no-carb trend definitely took root in my brain and it took a lot of effort for me to normalize carbohydrates — everything from oatmeal to potatoes.
I had to learn food neutrality again, which is a very big challenge. To make food just food again, that's huge.
How did body image affect your personal life?
I don't think I realized until I started this process just how much it was holding me back from other things. Dating was a huge one. I didn't think I was really allowed to date until I'd reach a certain weight or size. But I also really held back when it came to things like career advancement.
The entirety of my worth was tied up in my size. I had to check off a list before I could do anything else in my mind, which is really scary.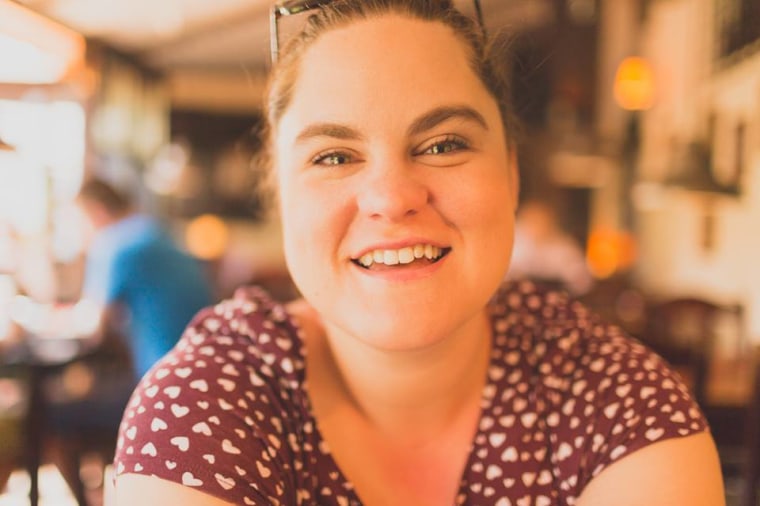 What's the concept of intuitive eating?
It's really diet deprogramming. You learn how to eat based on your brain's own signals: "I'm hungry, I'm going to eat something. I'm full, do I want to stop now?"
Intuitive eating is all about getting back to something rational and neutral, making it just food again, learning how to eat in a normalized way, and not with these crazy food rules that we've all gotten stuck in our heads.
People think there's no nutrition involved, and of course, there is. It's just that a lot of us have a perverted sense of nutrition: "Carbs are evil. Gluten is a monster."
If I want to have a hamburger, that doesn't make me a bad person and it's not necessarily a bad thing.
Were you worried that all you'd be craving is ice cream and pizza?
I believed that, absolutely. I went through that period where I was like my brain was let off the leash: "I can eat everything I want, so I have to eat everything I want."
It took a couple of weeks before that craving just went away and normalized. If you do this work in a mindful way, then your eating just balances normally.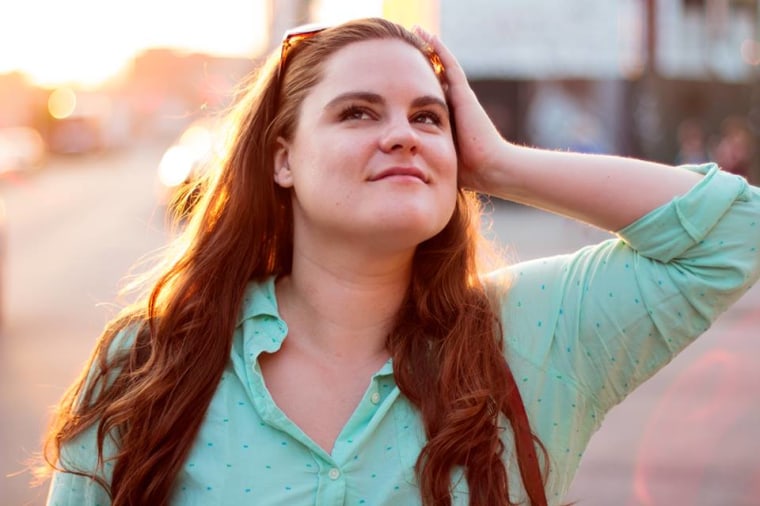 Do you count calories or weigh yourself?
I don't count calories now.
I don't weigh myself. My life was dictated by the numbers on a scale for a very long time and it's a trigger for me. I start to get wacky around food again, and things get thrown off balance. I would like to get back to a place where I feel like I can weigh myself eventually.
I know that my weight has gone down.
How are things different for you since you started the Anti-Diet Project?
I have a much deeper appreciation for my body and I have an acceptance overall.
You can decide that you're OK with yourself and it makes things a lot easier because when you're operating within the context of shame and self-loathing, it just changes how you interact with everybody in the world and how you lead your life.
It's really something I have to decide on a daily basis, that I have to be OK.
Follow A. Pawlowski on Google+ and Twitter.