As an actress, active vlogger and busy mom, Mayim Bialik relies on having her voice heard.
Or she did.
Due to a vocal cord injury, the "Big Bang Theory" star won't say a word for the next month.
Bialik explained what happened in a live Instagram Stories video Wednesday and proved to she's already found a way to work around the verbal block.
"This is my son, Miles, talking," she said with the help of her 11-year-old. "I sprained my vocal cords, and I can't speak. It really sucks."
Miles read the message as his mom typed it out, revealing that she doesn't plan to slow down when it comes to her YouTube channel or social media clips. Instead, fans can look forward to "special voiceless videos" that will be "fun for everybody" starting Thursday.
But that's not all. Bialik insisted she "can still do a lot."
"I can play the piano and force other people to sing," she boasted, just before Miles added, "No, you can't."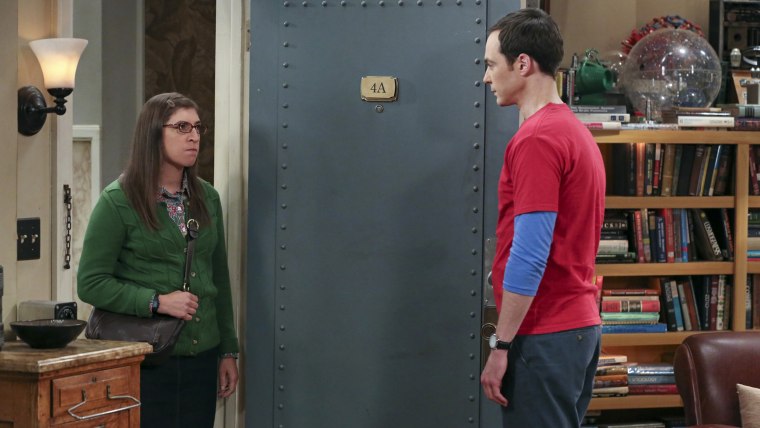 Of course, the mother of two — who also has an 8-year-old son, Frederick, with ex-husband Michael Stone — won't be able to enlist Miles' help when filming beings on Season 11 of "Big Bang Theory." But the good news is she won't need to.
"We start in six weeks," she assured her concerned followers.