/ Source: TODAY contributor
Having trouble keeping up with our increasingly organic, eco-friendly world? Let me be your guide! From all-natural makeup to the best in eco-conscious jeans, I will test and review the products and treatments that are best for you and the planet.
As the owner of Priti, the only all-organic spa specializing in luxurious manicures and pedicures in New York City, Australian native Kim D'Amato is at the forefront of a natural beauty revolution. While it's easier than ever to pop in for a quick manicure and pedicure (or facial or eyebrow wax) at one of the thousands of salons lining the streets of the five boroughs, D'Amato is the only one who has taken a close look at the ingredients contained in the average bottle of nail polish and decided to take a different approach. All of the polishes and polish removers used at Priti are free from dibutyl phthalate (or DBP), toluene and formaldehyde (ingredients commonly found in most nail color and remover). The Environmental Working Group's Cosmetic Database has found all three of these ingredients to be extremely toxic, with possible links to cancer.
On a continual hunt for nontoxic beauty treatments, I've had the pleasure of receiving several treatments at Priti. Each time, I've found it impossible to locate the "but" — the exception that makes a natural, organic or eco-friendly product almost as good as its conventional counterpart (you may buy organic cotton sheets to find that they're not nearly as soft as your regular cotton set, or you may buy a bottle of all-natural nail polish to find that it doesn't last nearly as long as the regular polishes you've been using for years). In fact, I found my Priti experiences to be more satisfying than a typical manicure and pedicure. Not only were my tootsies slathered in organic rosemary oil and fresh mint leaves, but the deep red polish used on my toes lasted just as long as that of a traditional pedicure. Since I refuse to subject my toes — or my nose — to the toxicity of a regular pedicure and I apply polish like a clumsy 6-year-old, finding Priti is almost too good to be true. Owner Kim D'Amato recently answered a few of my pressing questions, assuring me that she is dedicated to natural beauty and that Priti will be around for a long time.
What inspired you to open an all-organic spa and how did you make it a reality?
Priti has been open for just over two years and the inspiration came from being pregnant with my daughter. I started to change my eating habits and after sitting in a conventional salon, I figured that if I can eat organically I can also find a way to do beauty routines in the same way. After reading Richard Branson's biography, I was inspired to just go for it. I took one day a week from my job as a photographer's rep and after 250 hours I got my license as a nail tech. Then I took what money I had in my pocket, quit my job and built and opened Priti.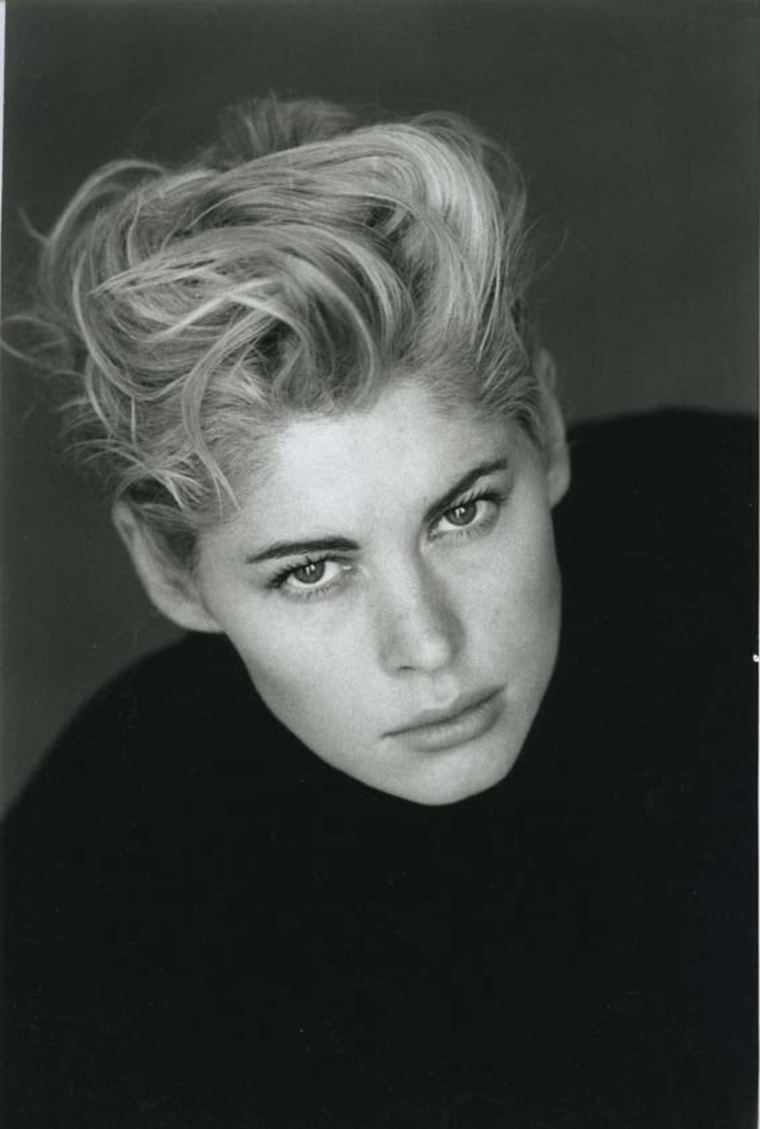 Is Priti really the only spa in New York City that uses 100 percent organic products? Why do you think that is?Yes, Priti is the only salon that uses only organic products. I feel this is because of the cost of running a green spa. The products that we buy and use in our services are expensive, which drives our prices up. That said, I have checked all the spa salons in my vicinity and Priti compares with them very fairly considering the fact that we are using products that are all clean. I also try to use vendors from local sources and family-run businesses to support other small-business owners. As for the products, our nail polish remover is made from soy and corn; we use Dr. Alkaitis organic skin food in our facials, and our polishes are DBP, toluene and formaldehyde-free. Our teas are also organic, and the creams, sugar scrubs and essential oils that we use in our pedicures and manicures are organic, too. Our spa also uses organic cleaning products; our Web site is run by Thinkhost, which is a green Web hosting company that plants a tree for every person who joins. Plus, we use green energy services from ConEd, and recycled paper in our marketing.
Do you think we will see more organic spas in the future?
The more people use green products and the more we support organic farming, the more we will drive the market and lower the prices of organic products and then more people will change over to green products. Then I am sure we will see many more green spas — my dream is that it will become the norm. I don't understand why women still choose to use toxic products on themselves. Most of the beauty products out there contain parabens, petroleum, formaldehyde, DBP and toluene. We can choose not to use these products and yet we keep choosing the cancer-causing option. Formaldehyde is a known carcinogenic, toluene is linked to birth defects and nerve damage, and DBP is linked to birth defects and reproductive problems. The skin is the largest organ in the body. It respires, regulates, excretes, protects and absorbs. Organic products contain no petrochemicals, no parabens and are full of ingredients that are grown without chemicals. We use organic essential oils as an aromatherapy treatment at the same time you are receiving your services — I am a firm believer that these plant oils can help us relax and heal as well.
What is your favorite Priti treatment? My favorite treatment is the Deep Manicure and Pedicure. We use fresh rosemary and mint in these services. Rosemary is great for nervous exhaustion, colds and stress and is also excellent for skin generation.
Marisa Belger is a writer and editor with more than 10 years of experience covering health and wellness. She was a founding editor of Lime.com, a multiplatform media company specializing in health, wellness and sustainable living. Marisa also collaborated with Josh Dorfman on "The Lazy Environmentalist" (Stewart, Tabori, and Chang), a comprehensive guide to easy, stylish green living.
Please note: Neither Marisa Belger nor TODAYshow.com have been compensated by the manufacturers or their representatives for her comments or selection of products reviewed in this column.