There's so much attention over Beyoncé and Amal Clooney's baby news, it seems like the year of the twins. They're the latest examples of an all-time record number of twin births in the U.S., as more women delay pregnancy to their mid-30s and beyond.
Older mothers are more likely to conceive twins naturally. They're also more like to seek in-vitro fertilization (IVF) treatment in which doctors have long transferred multiple embryos in in the hopes that one would result in a pregnancy.
Of course, we don't know how these celebrities made their babies. In reality, with advances in fertility technology there are signs of fewer IVF twins — doctors are increasingly putting back just one embryo.
The number of so-called elective single embryo transfers accounted for 27 percent of more than 190,000 IVF cycles in 2014 — up from 21 percent in 2013, according to the latest numbers from the Society for Assisted Reproductive Technology.
Related: When it's two sets of twins in one family, the photos are doubly adorable
And with good reason: A recent study found that women over 37 who gave birth to IVF twins had longer hospital stays and an increased chance of pre-term labor and preeclampsia than having two singleton pregnancies. Their twin babies were more likely to have complications, including low birth weight and lung disorders.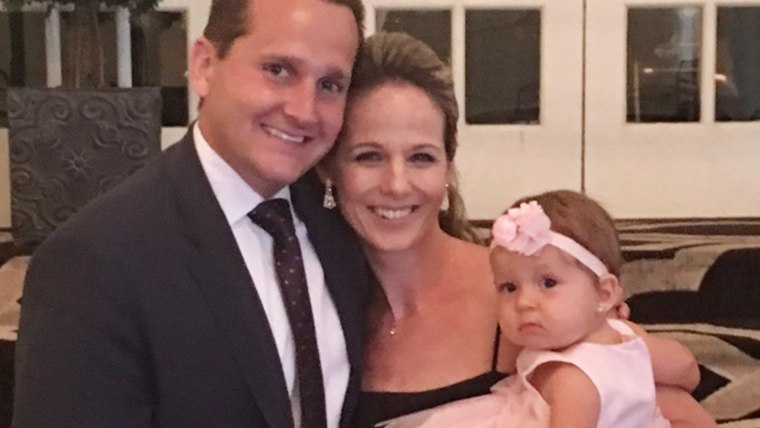 One baby at a time
When Kristin and Joseph Hoffman decided to see a fertility specialist after trying unsuccessfully to have a baby on their own for five years, they thought they'd be lucky to conceive one baby. But two failed attempts at IVF later, they told their doctor they were willing to try for twins.
"The idea of twins seemed overwhelming," said Hoffman, 34, an elementary school teacher from Franklinville, New Jersey. "But we were so frustrated by then that if putting two embryos in would have increased our chances, we would have done it."
It wasn't until they went for an IVF consultation with Dr. Thomas Kim at Reproductive Medicine Associates of New Jersey that they learned fertility doctors are urging patients to conceive one baby at a time.
Hoffman took two weeks of hormone shots to stimulate her ovaries, and 31 eggs were retrieved. They were fertilized with her husband's sperm, and nine embryos developed. After genetic testing revealed that five embryos were chromosomally normal, one was placed in Hoffman's uterus, and in September 2015, she gave birth to Brianna.
Four other embryos are waiting in the freezer for when the couple decides to try for siblings.
Related: Mom uses IVF-related syringes to announce pregnancy
Transferring one embryo at a time started gaining steam in 2009, when the American Society for Reproductive Medicine tightened guidelines to bring down the rates of multiple births. That means no more than one to two for women under 35 and three to five for women in their early 40s.
"A lot of patients come in saying they want twins in the beginning, but when you make them aware of the risks, no one would trade the cuteness of twins for six to eight weeks of serious long-term health consequences from pre-term labor," said Dr. Richard T. Scott, Jr., lab director at RMA New Jersey.
Reality of twins
Improvements in genetic testing have allowed doctors to select chromosomally normal embryos with a better chance of resulting in a live birth than the old method of rating embryos by sight.
The extra testing costs about $3,000 to an IVF bill that already ranges between $10,000 and $15,000 per IVF cycle. The genetic testing is not typically covered by insurance, but Scott says about three of four patients opt for the extra expense. Of those, about 80 percent choose to transfer only one embryo.
"The cost of unhealthy twins is millions more," he said.
Related: Chrissy Teigen opens up about her fertility struggles
Some patients still want to try for "two for the price of one," doctors say. But trying for twins is not cost-effective, said reproductive endocrinologist George Patounakis of the National Institutes of Health. He crunched the numbers and found that genetic screening with a single embryo transfer was the cheapest and safest way to get a live birth.
"Over the long run, you'll end up doing fewer cycles," said Patounakis. Also, if patients can freeze additional screened embryos, it costs about $3,000 to $5,000 to try for a second child.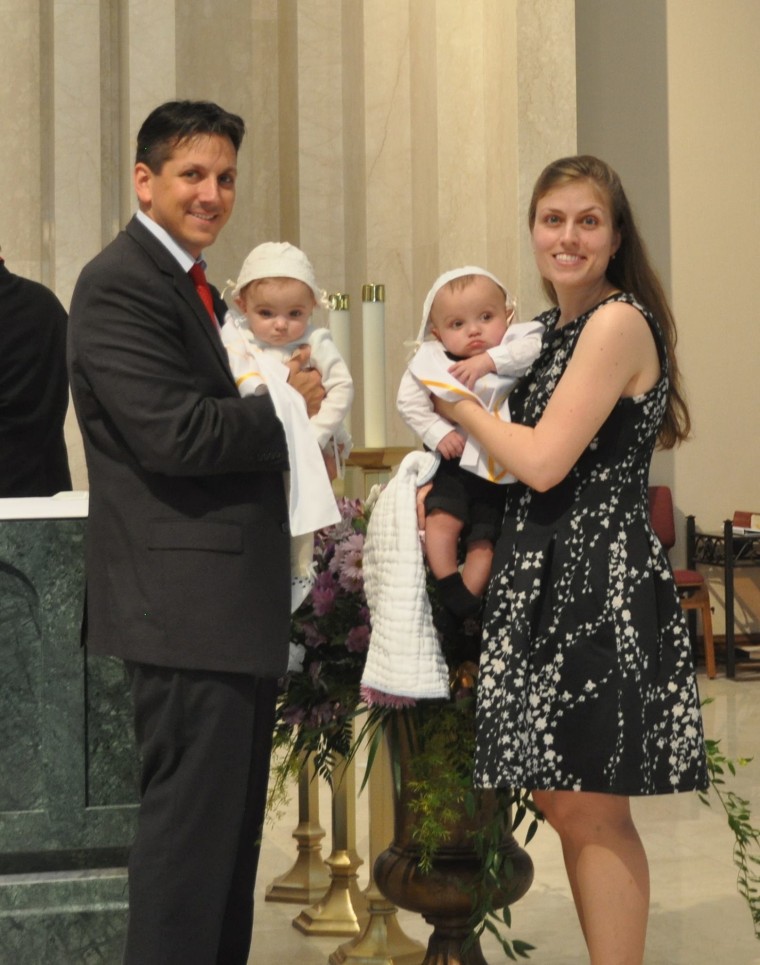 Andrea Sadlowski, mother to year-old Alexa and Eric, jokes that she was unprepared for the reality of twins when her doctor advised a double transfer to boost her chances of success during IVF at age 38.
While pregnant, she was on hospital bedrest for nine weeks, and the twins were born eight weeks early.
Alexa was in the neonatal intensive care unit for a month, and Eric was in for two months and on oxygen therapy several months afterward.
"It's been hard," said Sadlowski, now 40, a project manager from Howell, New Jersey. "Yet there's also something special about having twins. Now I have a whole family at once."