A woman is suing the popular cosmetics store chain Sephora, claiming she "got the herpes virus from sampling lipstick," "without warning of the risk of getting herpes and other diseases" from trying on makeup samples at the store.
Get Jeff Rossen's new book, "Rossen to the Rescue," here.
"It's absolutely possible," Dr. Whitney Bowe, a dermatologist, told TODAY national investigative correspondent Jeff Rossen. "You can catch the herpes simplex virus from an inanimate object such as lipstick. In fact, that virus can survive on the surface of a lipstick tube for up to a week."
Bowe added that it's not just herpes; makeup samples can make you sick any number of ways.
The Rossen Reports team went undercover at popular stores, collecting samples of makeup testers with sterile swabs, then sending them to a certified microbiology lab for testing. The results were revealing.
At all three stores the Rossen Reports team tested, some samples came back with harmful bacteria, including E. coli and Klebsiella pneumoniae, two types of bacteria normally found in the intestinal tract that are expelled with feces. "You could literally be applying and smearing someone else's fecal matter directly onto your lips," Bowe said.
Some samples from all three stores also tested positive for Staphylococcus aureus, which can cause very serious infections, boils and lesions, especially if you have an open cut on your skin or lips, or it gets in your eyes.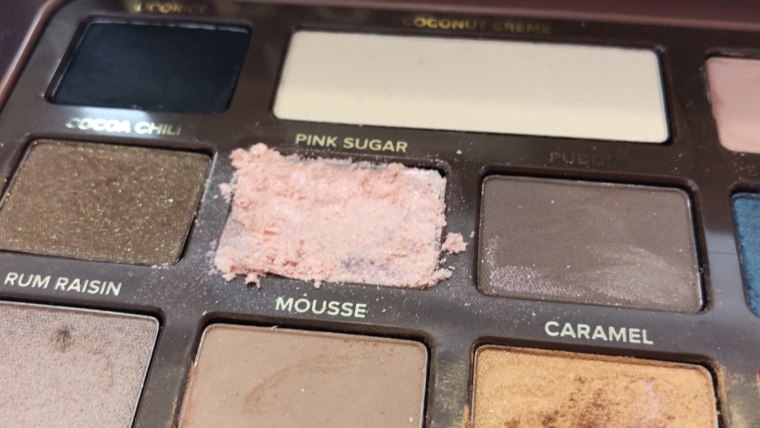 Sephora told NBC News "the health and safety of our clients is our foremost priority" and their "testers are regularly sanitized, replaced and replenished." They also said they follow "best practices in our stores" and "offer many other ways for clients to test products."
Ulta said, "The health and safety of our guests is a top priority … We encourage and support sanitary trial by offering items like cleansers and disposable makeup applicators...."
Macy's declined to comment.
"If you're itching to try, then at least use the makeup on the top of your hand as opposed to using it close to your eyes or your lips, because those areas are much more vulnerable to infection," Bowe said.
If you don't want to test makeup samples at the store, experts say you can buy the product and try it at home; if you don't like it, many stores will let you return the item for a full refund.
To suggest a topic for an upcoming investigation, visit the Rossen Reports Facebook page.