Like her perennially good-natured "Golden Girls" character, Rose Nylund, Betty White is an optimist — and the actress says it's the key to her happy, healthy life.
"I know it sounds corny, but I try to see the funny side and the upside, not the downside," White, who turns 96 this month, told Parade for the magazine's latest cover story. "I get bored with people who complain about this or that. It's such a waste of time."
Here's how the nonagenarian summed up her best advice for longevity.
"Enjoy life," she said. "Accentuate the positive, not the negative. It sounds so trite, but a lot of people will pick out something to complain about, rather than say, 'Hey, that was great!' It's not hard to find great stuff if you look."
White added that she loves vodka and hot dogs, "probably in that order." (Sounds good to us!)
The TV legend's career spans more than 75 years; White has won six Emmys, including one for playing dimwitted St. Olaf native Rose on "The Golden Girls" and two for her role as man-crazy Sue Ann Nivens on "The Mary Tyler Moore Show."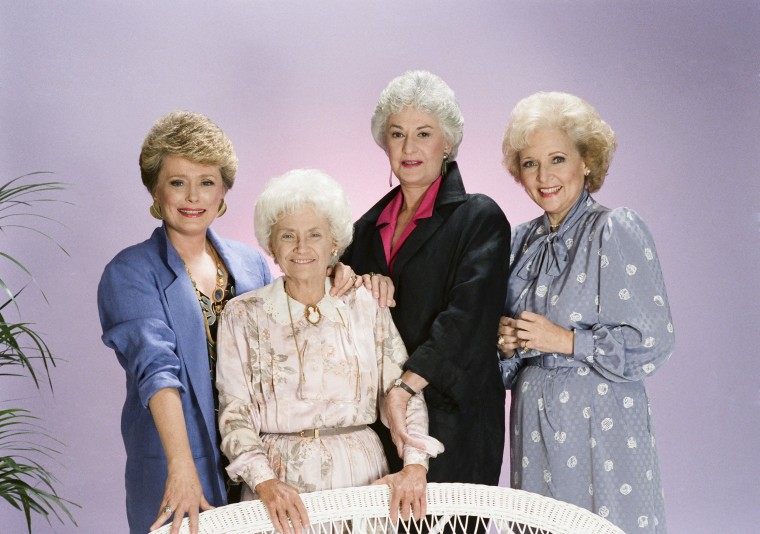 So what are her tips for young actors trying to break into Hollywood?
"Do your work, learn your lines and come in prepared," she said. "Don't think you can wing it, because you can't. We're in show business, which is fun, but take your business seriously, because it is a serious business."
White has worked with some of the biggest names in the business, but she still has one dream co-star: Robert Redford.
"That could be a very good idea!" she said.