Hipster beards are no longer confined to the streets of Brooklyn, N.Y. — they have made their way into the mainstream as actors, politicians, athletes and other men are sporting their own scruff. That's giving some follicularly challenged men enough serious beard envy to seek a facial hair transplant. 
According to a recent article at DNAInfo, some New York City doctors have noticed an uptick in the number of men who are resorting to facial hair transplants, and who pay anywhere from $3,000 to $7,000 for the procedure.
"I absolutely agree that beard transplants have grown in popularity," New York facial plastic surgeon Dr. Yael Halaas, who performs up to six procedures a month, told TODAY."Within the past three to four years, there's been a tremendous increase in patients coming every week to fill in patches in their beards, moustache or really just trying to grow a full beard where they had really little." 
It may sound like a headline from The Onion, but doctors say the procedure is popular with Hasidic Jews, female to male transgenders and guys who just aren't very hairy. 
While the Brooklyn lumberjack look hasn't spawned a nationwide trend —yet — the plastic surgery procedure seems to becoming more well-known. 
"Because the facial hair trend is growing, there are more men interested in that look," Dr. Scot Glasberg, president elect of the American Society of Plastic Surgeons (ASPS) told TODAY. "Maybe in the next 10 years." 
There is typically more reluctance to get hair transplants on the face, as the procedure can be more painful than a hair transplant on the head, Glasberg said. Another reason why the transplants haven't quite taken off yet: "Facial hair isn't where they typically lose hair."
While beard transplants are still unusual, they're a real thing and not as uncommon as eyelash or pubic hair transplants, says Dr. Anthony Youn, a Michigan-based board-certified plastic surgeon.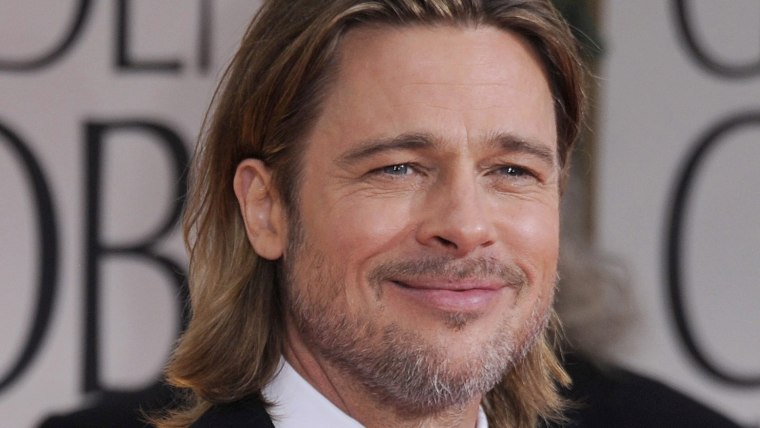 "Beard transplants are a valid operation for men who have follicularly challenged faces," says Youn. "It's basically performed in the same way as hair transplants to the top of the head, except the follicles are inserted into a different location."
Halaas says the procedure is done under local anesthesia, with hair taken from the back of the head.
It's not only men seeking hipster cred who undergo the procedure. "I suffer from bad ingrown hairs on my face and neck due to shaving and started laser hair removal treatment several months ago," Barron Myers, 27, said in an email. After getting the "mostly painless" transplant, the New York actor is happy with the results. "My skin texture and overall appearance is where it used to be before the scars and damage from the ingrown hairs," he wrote.
Anyone considering it should research carefully and go through a board-certified plastic surgeon and an accredited surgical facility, Glasberg says.
And before you go for the full "Duck Dynasty" look, research indicates that women aren't really big fans of bushy beards. 
According to a 2010 study from Northumbria University, men with light stubble were considered the most attractive by women and preferred for relationships. Men with full beards were thought of as older and the most masculine, mature and aggressive.
Speaking of desired by women — one of the most requested beards? Actor Brad Pitt's. 
From Pitt to Clooney, McConaughey to Galifianakis, many actors have shunned the razor to grow bushy or neatly-trimmed beards. Here are some of the most famous.