Some days you choose snoozing over sweating, or happy hour over the gym. It happens to all of us — even Autumn Calabrese, creator of the fitness and diet program 80-Day Obsession.
"Everyone has that feeling, when they're just not in the mood to do something," Calabrese noted. "And everyone's looking for a trick to make it happen, but there's no trick. You have to make the commitment to yourself."
But when that commitment starts to fade — and it probably will at some point — what can you do to get back on track? Calabrese shared her best tips.
1. Make sure you're pushing yourself.
"If you become complacent with your workouts, your results will slow down," Calabrese noted. And when your results slow down, you're less likely to stick with it. Continue to push yourself as hard as you can in each and every workout.
2. Focus on non-scale victories.
"Don't focus on the scale," Calabrese stressed. "The scale can only move so much at a time; and if you focus on it, you'll get discouraged."
Here are a few other things to focus on instead: inches lost, weekly progress photos, how your clothes fit, how you feel and more positive changes you'll notice when you start looking for them.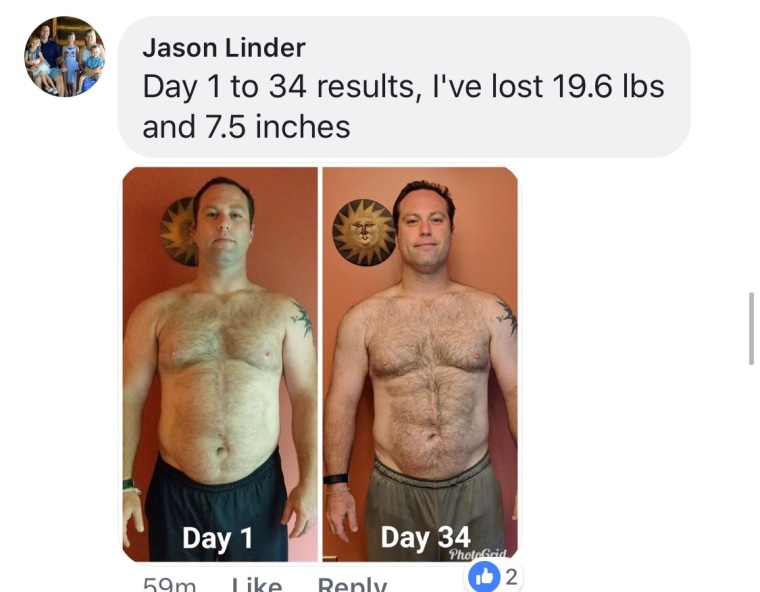 "Ask yourself: Am I sleeping better? Am I drinking less caffeine? Does my skin look better? Pay attention to those non-scale victories and celebrate them," she said.
3. Find a buddy.
Calabrese suggested finding someone to help motivate you on days when you can't motivate yourself. The viewers on the 80-Day Obsession plan on the TODAY Show have each other for support, and it's working.
"Find people who can hold you accountable. Ask each other: 'I got my workout in, did you?'" Calabrese suggested. "It's important in the long-term, it will keep you going."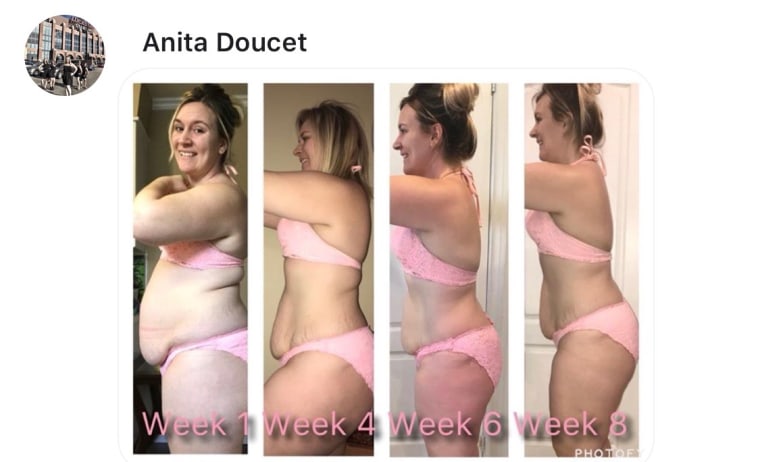 4. Commit to doing something.
"Listen, I live and breath health and fitness, and there are still days when I'm just not feeling it, but you have to do something," Calabrese said. "Just do 10 minutes ... And trust me, once you start, you'll keep going. But if you feel like stopping, 10 minutes is better than nothing!"
5. Practice tough love.
If all else feels, listen to Calabrese's voice in your ear saying: "Suck it up." Exercising is good for you and you're committed to it, so make it happen.
"You're going to feel worse if you don't work out. You'll beat yourself up about it. So just suck it up and know that you'll end up in a better mental place at the end."
If you're interested in starting your own weight-loss journey, but at a beginner level, sign up for our Start TODAY newsletter.