People who develop a common benign skin carcinoma multiple times may be at increased risk for other more serious cancers, including blood, breast, colon and prostate cancers, a new study finds.
Stanford University researchers suspect the increased cancer susceptibility is caused by mutations in certain genes responsible for making proteins that repair DNA damage, according to the study published in JCI Insight. Multiple episodes of basal cell carcinoma are simply a sign of this susceptibility.
The new findings don't mean anyone who develops a basal cell carcinoma once or twice has a higher risk of developing other cancers, said study coauthor Dr. Kavita Sarin, a dermatologist and an assistant professor of dermatology at the Stanford University School of Medicine.
"I don't want people who develop one or two to panic," Sarin said. "One in five people in the U.S. will develop a basal cell carcinoma. It's very common and it's not a sign of having an internal malignancy. If you develop six or more, then it's worth talking to a physician about your family history and maybe getting referred for genetic testing."
Gil Peterson of Castro Valley, California, was one of those who volunteered to be in Sarin's study. He'd had multiple basal cell carcinomas so he was just what the researchers were looking for. He'd also had Hodgkin's lymphoma, prostate cancer, testicular cancer and non-Hodgkin's lymphoma.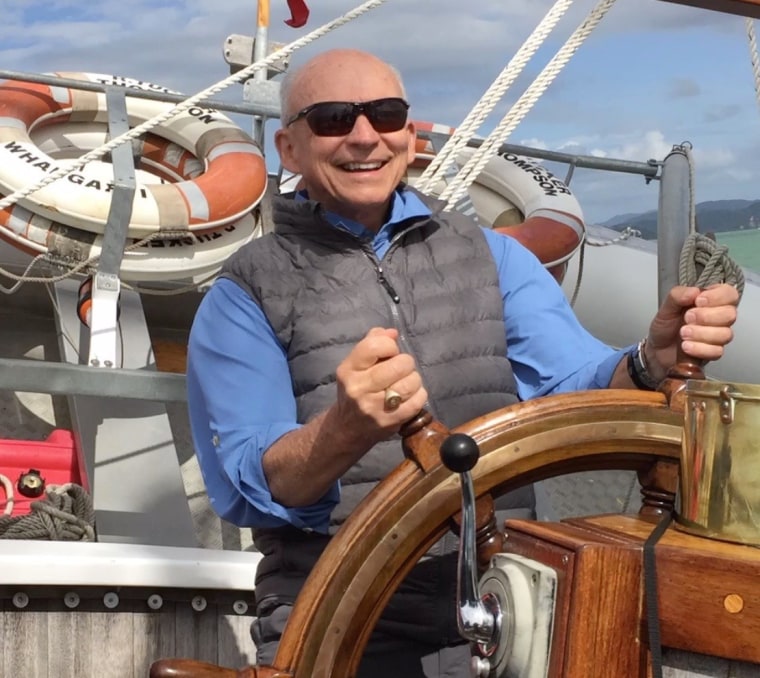 "I've pretty much become the cancer poster boy at Stanford over the last 35 years or so," Peterson, 75, said. "So four major cancers and along the way, I've pretty much been a frequent flyer with basal cell carcinoma over the last 10 years."
Peterson had wondered why he seemed to be so cancer susceptible. Sarin's study solved his mystery.
For the part of the study Peterson participated in — along with 60 others who had experienced frequent bouts of basal cell carcinoma — volunteers were tested for mutations in 29 genes that encode for DNA-damage-repair proteins. Ultimately, 20 percent of the volunteers had a mutation in one of the genes responsible for repairing DNA damage. That's compared to 3 percent in the general population.
Moreover, 21 of the 61 people reported a history of additional cancers, which suggests that people with frequent basal cell carcinomas are three times as likely as the general population to develop other cancers.
To confirm the findings, Sarin and her colleagues turned to a large medical insurance claims database. More than 13,000 people in the database had six or more basal cell carcinomas — and these people were also more than three times as likely as others to have developed other cancers, including melanoma and cancers of the colon and the blood.
So, what's the take-home message? "For people like Mr. Peterson, the best thing you can do is get early screening," Sarin said.
For most, it will mean screening that not only comes earlier, but also more frequently than guidelines recommend, she added.
The new results are "very interesting and surprising," said Dr. Laura Ferris, an associate professor of dermatology at the University of Pittsburgh. "Basal cell carcinoma is so common you would think we know everything about it. We've known that it was associated with other skin cancers, but to find that this cancer is associated with internal cancers is unexpected.
"This sort of makes basal cell carcinoma the canary in the mine shaft."
While the findings need to be duplicated in other studies, they suggest doctors treating patients with multiple basal cell carcinomas might want to ask about a family history of other types of cancer, said Dr. Philip Scumpia, an assistant professor of dermatology at the University of California, Los Angeles. "And it means that we doctors might need to watch out more for patients developing basal cell carcinomas at an earlier age."