The plastic surgery procedure that saw the biggest uptick between the years 2000 and 2012 was the upper arm lift, according to a new report.
In 2012, more than 15,000 upper arm lifts were performed in the United States, up from 300 in 2000, according to the report from the American Society of Plastic Surgeons.
While the exact reason for the increase is unknown, it may be related to people's increasing success in weight-loss efforts, said Dr. David Reath, a plastic surgeon in Knoxville, Tenn.
"When people are successful with weight loss, either through surgery or with diet and exercise, they can end up with excess skin on their arms," Reath said.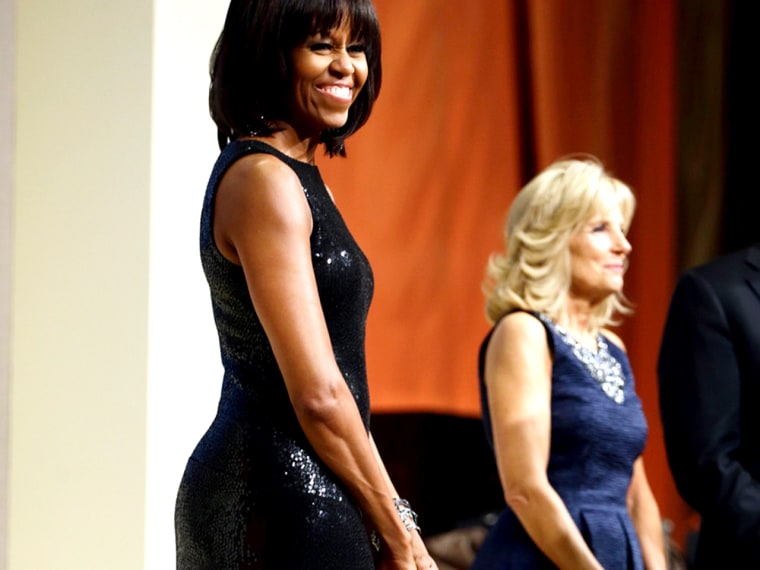 Reath said that among the patients he has treated after major weight loss, the first surgery they typically want is a tummy tuck, to get rid of excess skin on the abdomen. "But then after that, the arms are the next thing."
The well-toned arms of famous people, including the First Lady, may have also helped drive the trend, he said. "Look at Michelle Obama. I can't help but think that she has an influence."
Related link: Want the First Lady's arms? Learn Michelle Obama's workout
The cost of an arm lift generally runs between $6,000 and $8,000, he said. One downside is the procedure always creates a scar on the upper arm, he said. Going under anesthesia also comes with risks.
The procedure that saw the biggest drop between 2011 and 2012 was butt lifts. Buttock implant procedures dropped 25 percent, while buttock lifts declined 36 percent, according to the report.
"I think the past few years, there was a lot of excitement and interest in those procedures, and now it's settling down," Reath said.
Among men, in every age group there was an increase in chest reduction surgeries, according to the report. While the percentage increase for this procedure was 4 percent, the fact that an increase was seen across all ages was striking, Reath said.
The most common surgical procedure performed in 2012 was breast augmentation, although there was a 7 percent drop in those procedures since 2011. About 286,000 breast augmentations were completed in 2012, according to the report.
Liposuction procedures also saw a drop in 2012.
The data in the report are gathered from a plastic surgeons' database as well as from physician surveys.