Sarah Pennington knows teen anxiety is a hair-pulling experience. She pulled her hair so much that she is now bald.
The 19-year-old college freshman has an impulse-control disorder known as trichotillomania.
"It's very, very hard to control. You just start pulling out your hair, and all of a sudden you don't have any eyebrows and eyelashes anymore," she said Thursday on Megyn Kelly TODAY.
The sensation of plucking out hair feels soothing, but only to a certain degree, she explained.
"You pull it out and you're like, 'Oh I want another one and another one,' and all of a sudden, just hair, a pile of hair," she said.
After getting medical attention, Pennington embraced her hairlessness and started competing in beauty pageants to share her story.
She won the first contest she entered and is now the Miss Maryland USA Ambassador, which Pennington has found to be the perfect platform to raise awareness about her condition and help remove the stigma around mental illness.
Trichotillomania is categorized as a "body-focused repetitive behavior," a general term for disorders that include skin picking and nail biting, in addition to hair pulling.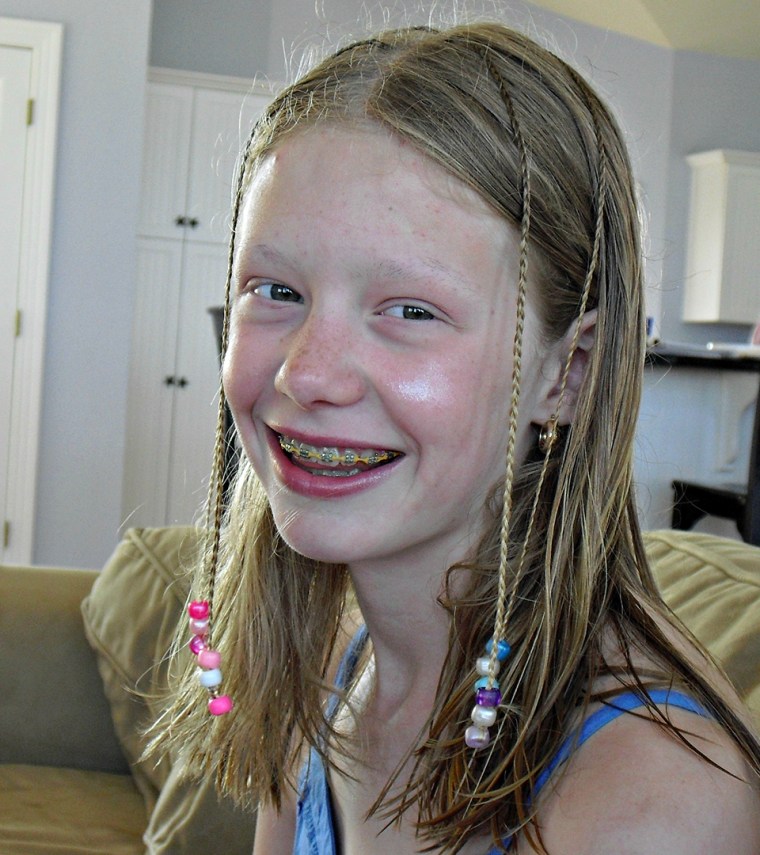 Marla Deibler, a clinical psychologist, told TODAY that "the behavior itself is uncontrollable." While stress can cause the condition, so can other emotional, psychological and environmental factors.
"But there's an underlying biological underpinning to the disorder," Deibler said.
Pennington was diagnosed with trichotillomania when she was 11, shortly after she started pulling out her eyelashes and eyebrows.
By the time she was 13, she had worked her way up pulling out chunks of hair from her head. She eventually began wearing wigs and hats to hide the severity of her condition.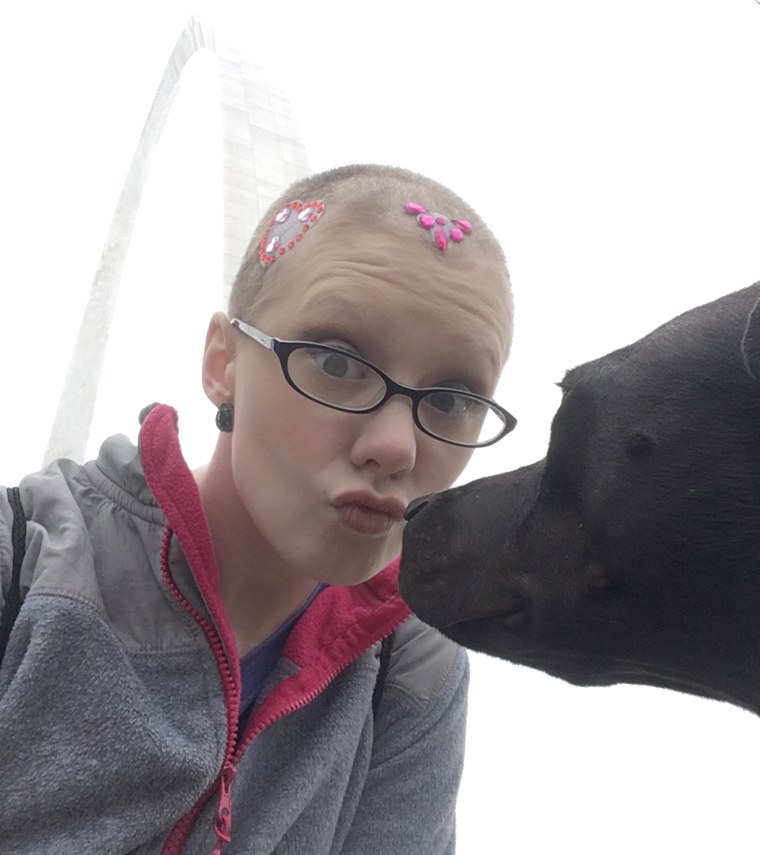 Pennington also was fighting depression and ultimately became so anxious and overwhelmed that she asked her parents to find an inpatient treatment. She spent three months hospitalized in a program she said turned her life around.
Today, she manages her condition with medication and the help of her psychiatric dog, Daisy, who is trained to paw at her if she begins to start pulling at her head.
Pennington said she wants the public to know that trichotillomania and other body-focused repetitive behaviors are far more common that most people understand.
"That is the important thing for people to realize — this is an actual disorder. This isn't some kind of habit that you have. It is psychological," she said.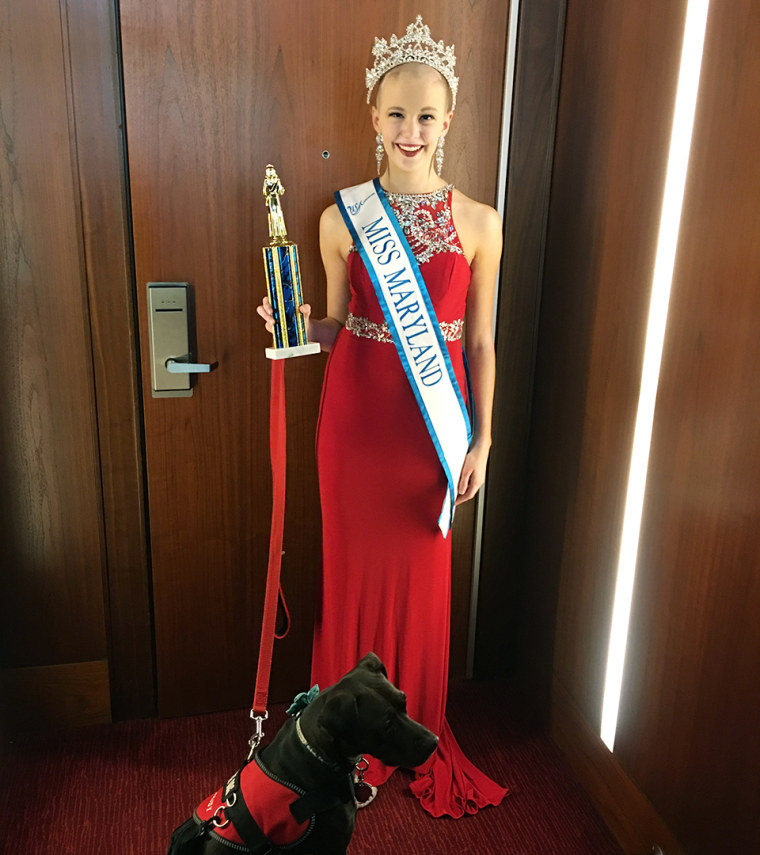 Treatment usually involves comprehensive behavioral therapy that helps patients overcome their urges by substituting them with less destructive activity.
Pennington, who is on a full scholarship at McDaniel College in Maryland, is now on a mission to help others better understand her condition, as well as mental illness in general. She wants people to know it's as real as a physical malady like diabetes or epilepsy.
Pennington said she's also at a place where she feels peace with herself.
"I was in this deep, dark little hole, that I felt like I couldn't get out of, and it was a challenge to climb up the ladder," she said. "But when I got to the top, I got back up on my feet, and the sun was shining. There will always be that new day."