Four-month-old Lynlee Boemer's birthday is in June, but she had to make a brief entrance into the world much earlier for life-saving surgery.
"It was her second birth, basically," Margaret Boemer, her mom, told NBC affiliate KPRC2.
Watch the video to see Lynlee at 24 weeks and the tumor that nearly killed her.
While still in the womb, doctors discovered Lynlee developed a sacrococcygeal teratoma, a rare tumor that grows near the tailbone at the base of the spine. The cause is unknown, though the tumor occurs in girls four times more often than in boys, according to the National Organization for Rare Disorders. The growth seen in only one out of 30,000-70,000 live births.
In about half the cases, the tumor is harmless and doesn't affect the fetus. But in Lynlee's case, the tumor grew as big as the baby, sucking blood from her small body and taxing her heart, said Dr. Darrell Cass, pediatric surgeon and co-director of Texas Children's Fetal Center.
Related: Girl, 8, thrives after doctors shut down half her brain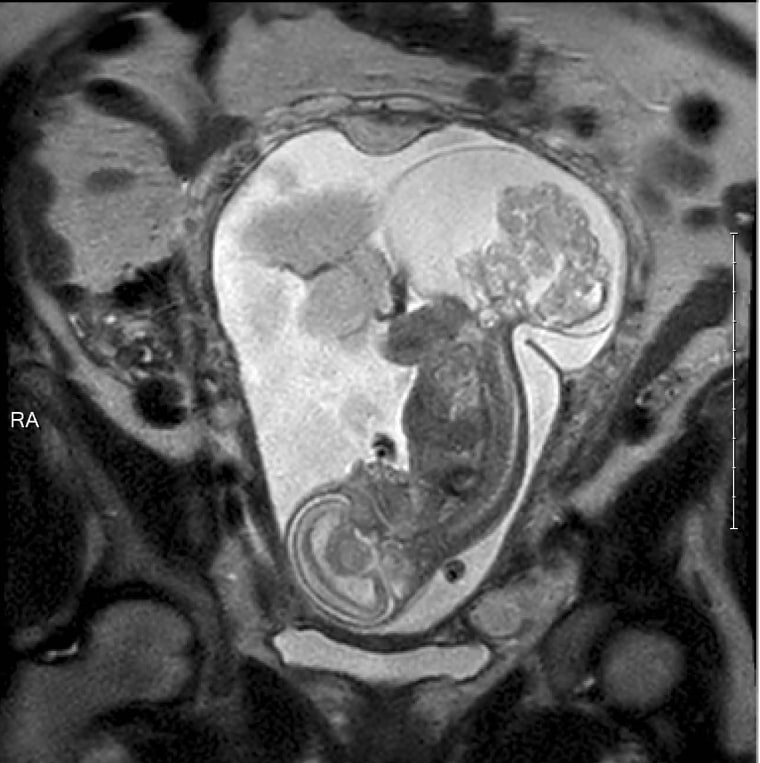 "Little Lynlee's heart showed signs of failing, so we knew that it was urgent that we got in there to do this surgery in order to save her life," Cass told TODAY.
The emergency operation took place in March, when Boemer was about 24 weeks pregnant. Cass and another pediatric surgeon made an incision Boemer's uterus, pulled out her baby from her legs to her torso and removed most of the giant tumor from Lynlee's 1-pound body.
Related: Formerly conjoined twins recovering, gaining mobility after separation
At one point, the baby's heart was close to stopping.
"We knew that was going to happen and with the help of our cardiologist, we were able to resuscitate Lynlee and get her to come back," Cass said.
Doctors then placed the baby back inside her mom and Boemer's womb was sewn shut. The pregnancy continued for another three months. Lynlee was born via C-section on June 6, 36 weeks into Boemer's pregnancy.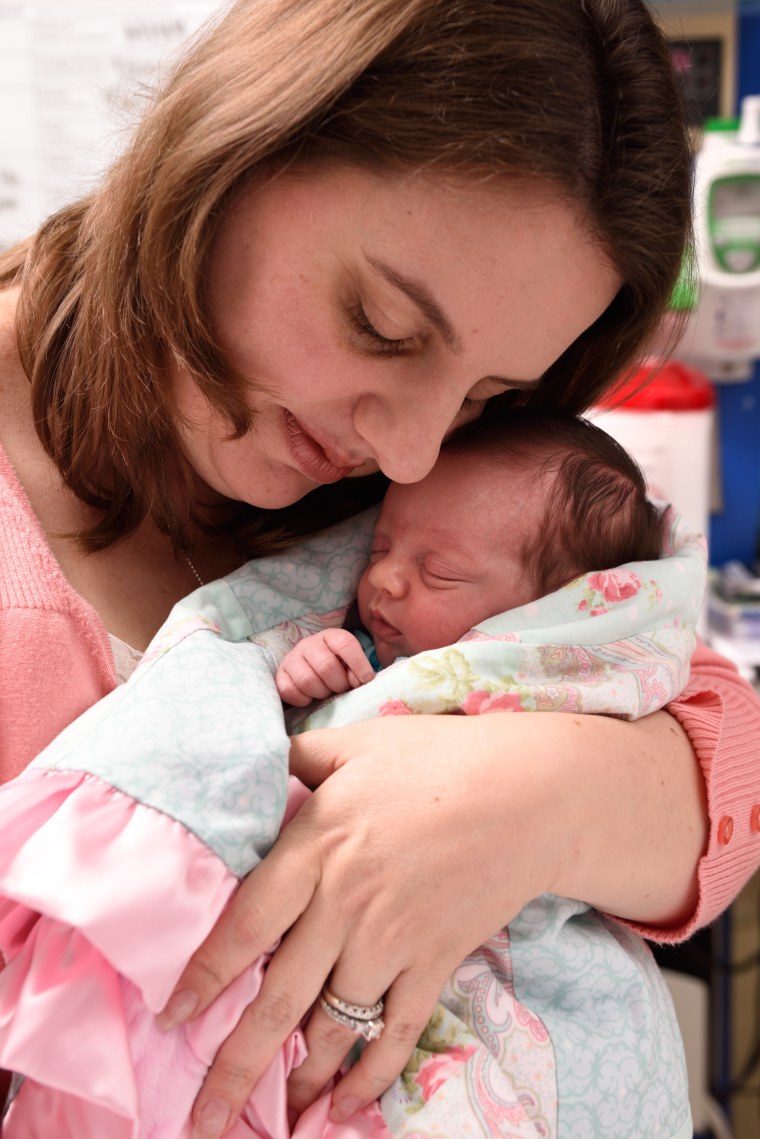 "It was a relief to finally see her and see that she had made it through all the difficulty that she had and with her heart," Boemer told KPRC2. "After the open fetal surgery, her heart had time to heal while I was still pregnant with her, so she has no heart issues now and is just doing amazing."
After a second surgery at 8-days-old, Lynlee is now tumor-free and a completely normal and healthy baby, Cass said.