Every eight minutes, a child under 3 is injured in an accident involving baby products, such as carriers, crib bedding and strollers, a new study finds.
That's about 66,000 injuries a year and disturbingly, the number of injuries has been on the rise in recent years, researchers reported Monday in Pediatrics.
"We were surprised at how many injuries were still happening," said Tracy Mehan, manager of translational research at the Center for Injury Research and Policy at Nationwide Children's Hospital, where the research was performed. "One every eight minutes for products that families use every day — that's a lot."
Part of the reason for the uptick in injuries could be parents' greater awareness of concussion symptoms, Mehan said. But that probably doesn't completely explain the increase, she added.
To get a handle on how many children were being injured in accidents involving "nursery products," Nationwide researchers combed through emergency room data from 1991 to 2011. They estimated 1,391,844 children under age 3 had been brought to the ER during those two decades for injuries involving the products.
Even that big number may be an underestimate, Mehan said. "It's likely they are under-reported," she said, adding that children don't always end up in the ER when they are injured.
The leading cause of injury is falls, Mehan said. The product most often associated with injuries: baby carriers. "Most injuries occur when kids fall out themselves or when the product malfunctions," she explained.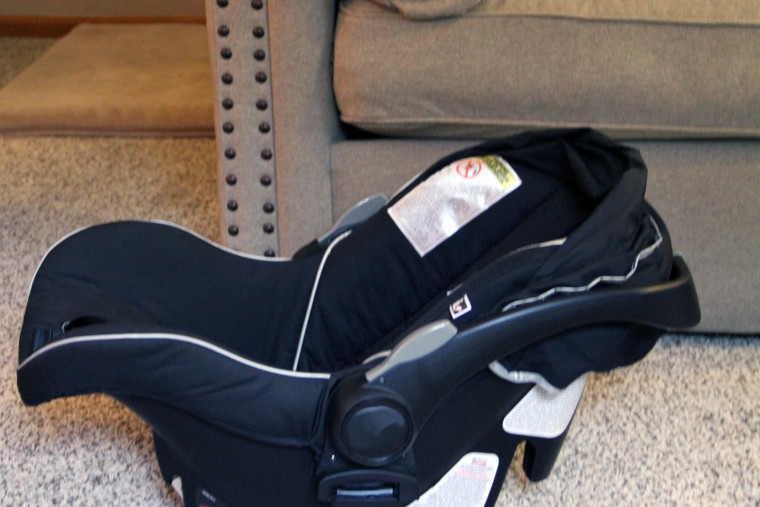 Second on the list is bedding, which can cause injuries when a child gets tangled in it.
"If you have a mattress that is not the right size for the crib, the child can roll over and get their face stuck between the mattress and the outside of the crib," Mehan said. "Young ones can't always lift their heads out. We recommend a bare crib with no bumper, stuffed animals or blankets while the baby is sleeping."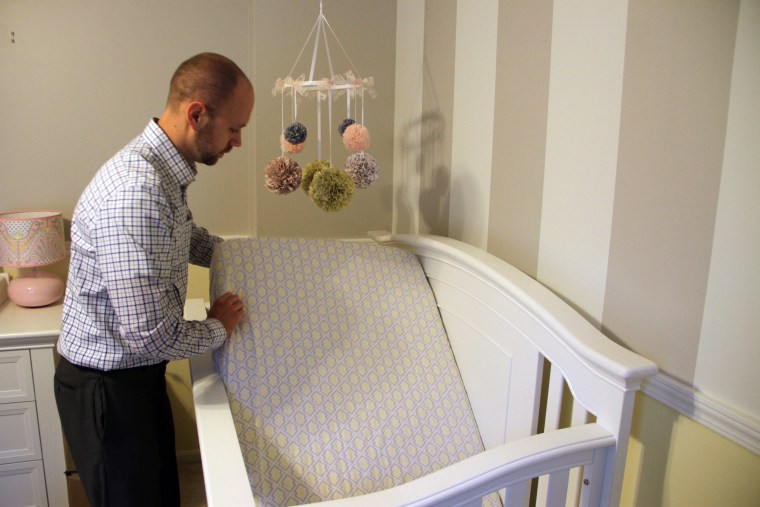 Mehan also recommends parents make sure they use a crib that was manufactured after 2011, when "safety standards for cribs pretty dramatically improved."
Brittany Gowday knows just how quickly the unthinkable can happen. "I was pushing the stroller in a store and it actually came unlocked and the baby carrier fell," said the mother of two.
Because her daughter Madelyn was securely belted in, she wasn't seriously injured, Gowday said.
RELATED: Most parents still place babies in unsafe bedding
That points to a major way to prevent injuries in your children, Mehan said. "Make sure you always buckle your child in when they are in a carrier," she added. "And if you set the carrier down, make sure it's some place low, so it won't knock over easily."
One big problem is that the news of product recalls often doesn't reach parents right away, Mehan said. "About 80 percent of recalled products stay in homes because parents don't hear about the recall," she said.
That was the case with Gowday's stroller.
"At the time, of course, I was beating myself up assuming that I didn't latch it in correctly," Gowday said. "Come to find out, I just in the past week received a recall."
Mehan has some general tips for keeping kids safe:
Do your research
"There's an overwhelming number and type of products on the market," Mehan said. "Before you bring a new product home, go to a trusted organization to find out what types of products they say are useful and safe for your baby." Mehan suggests the following links:
Check for recalls
You can find out whether your product has been recalled at recalls.gov. You can also sign up there to receive alerts when a product is recalled, Mehan said.
Register the product
"When you bring a new product home and pull it out of the box and are excited to start using it, the little registration card in there often gets thrown away because people don't know what it's for," Mehan said. "But when you register, the manufacturer knows you bought the product and how to reach you if there's a recall."
Read the manual
"When you've got a child at home, sometimes that last thing you want to do is read a manual," Mehan said. "But if you take a few minutes, it can help you understand how it works, when to lock it and when and how to use it. You can also confirm that it's right for your child's age and size."