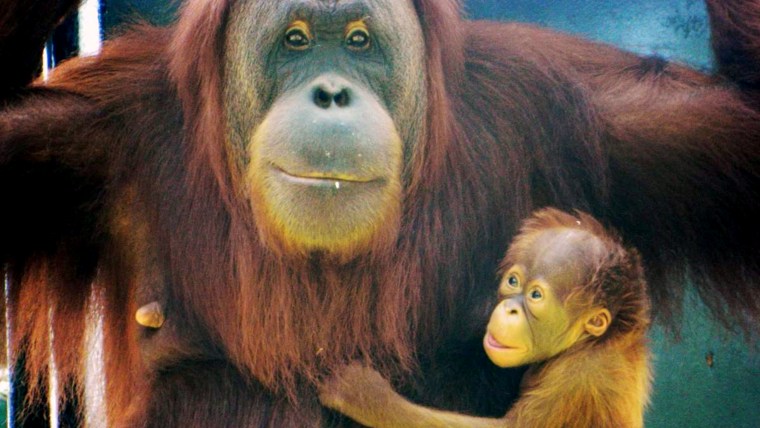 He may only be a month old but one newborn orangutan has already made history.

Born in late May in his mother's favorite yellow wheelbarrow at the Leo Zoological Conservation Center in Greenwich, Connecticut, the newborn was conceived using assisted reproduction. His birth marks the first time an orangutan has been born using such science, and gives a new hope for the endangered species.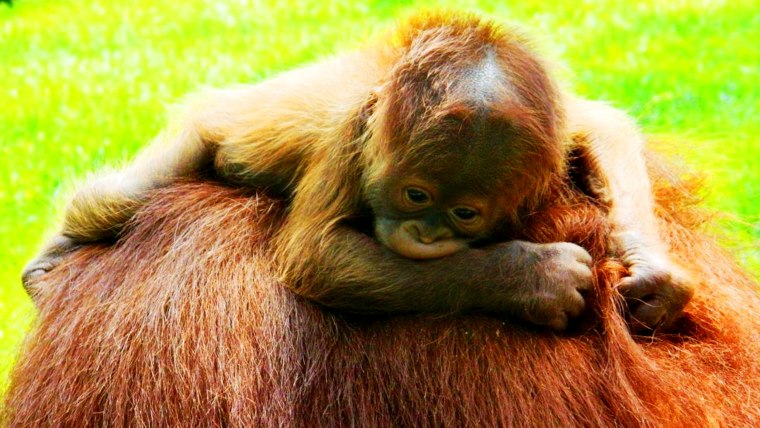 Using natural cycle intrauterine insemination (IUI), a common fertility approach used with humans, the newborn's mother, Maggie, ended up getting pregnant after a single round of treatment. With the orangutan population rapidly declining in the wild, the center hopes that scientific breakthroughs like this can help save the primates, as well as other endangered species.
"The science here could redefine the ways conservationists and scientists approach wildlife preservation in the future," the center's director Marcella Leone said in a press release.
As for the newborn, he and Maggie are reportedly doing well, with the baby being doted on by not only his mother, but also the five other orangutans at the conservation center. The staff is asking the public for help naming the little tyke, inviting anyone to submit suggestions on its website.