When Chuck and Tiffany Palmer learned they were pregnant with their third child they were ecstatic. Everything progressed normally until the 20-week ultrasound when doctors made a shocking discovery: The baby only had half a heart.
"The world around us came crumbling down. We didn't know what to expect, what the future held," Tiffany, 35, of Kansas City, Missouri, told TODAY.
Doctors explained the baby had hypoplastic left heart syndrome, a congenital heart defect that causes the left side of the heart to be underdeveloped. It's extremely rare: The Centers for Disease Control and Prevention estimates that only about 960 babies in the U.S. are born with it annually.
The baby also had an intact atrial septum, which is even less common, and makes treatment even tougher because it is more difficult for blood to be distributed through the body.
"That blood can't get out of the left side (of the heart) and it backs up to the lungs and causes damage," Dr. Pirooz Eghtesady, the chief of pediatric cardiothoracic surgery at St. Louis Children's Hospital in Missouri, told TODAY. "When the babies are born they are very sick."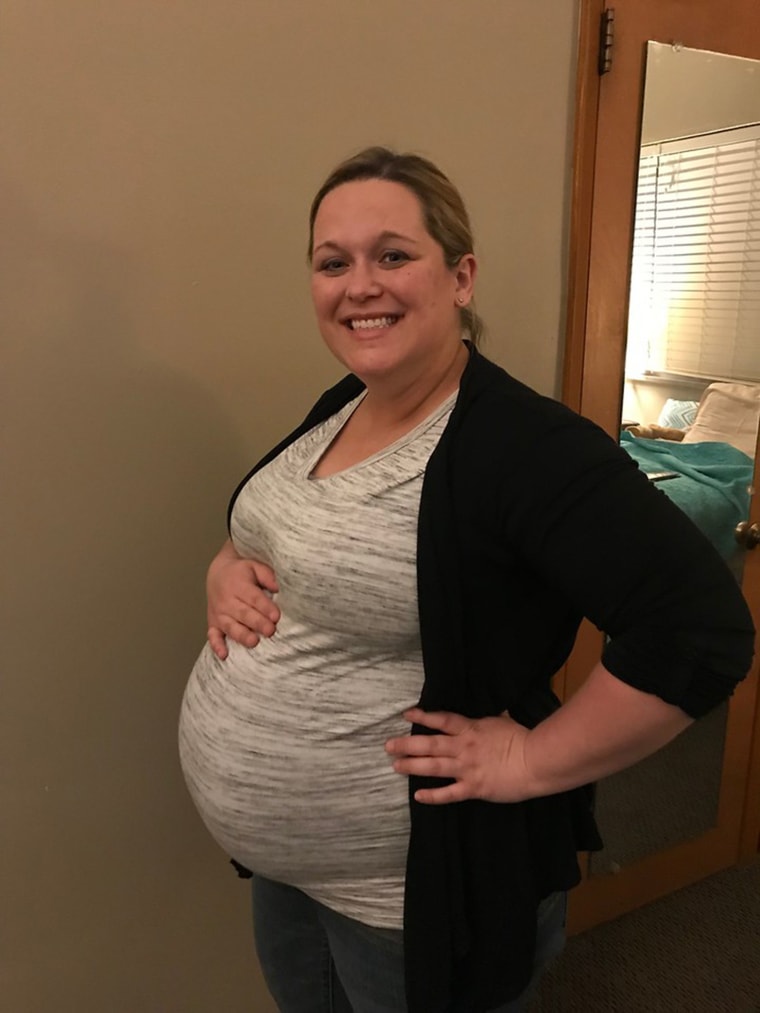 The family was in shock.
"The doctors told us there was nothing we could have done to prevent it," Chuck, 35, told TODAY.
From disappointment to hope
At first, doctors believed an in utero surgery could help the baby's heart develop. But when Tiffany went in, a fetal echocardiogram showed that the baby had too much damage to have surgery.
"We were just devastated, crushed, hopeless," Tiffany said. "Instead of planning to bring home a new baby like we were hoping, we were feeling (as if) we had to plan a funeral."
Despite the heart defect, the baby, named Jack, continued growing. When Tiffany was 32 weeks pregnant, doctors at their local hospital said there was nothing more they could do. Desperate, the family reached out to St. Louis Children's Hospital and the doctors believed they could help.
On January 16, 2018, Tiffany gave birth at 39 weeks. For a few minutes, the Palmers snuck a glance of their son before a team whisked Jack away for treatment.
"He looked like any normal newborn would. We heard him whimper a cry," Chuck said.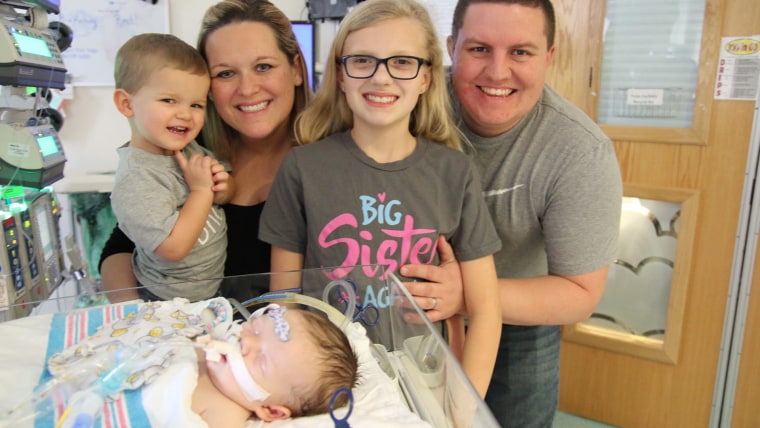 Doctors gave Jack a stent to help his blood flow, but they worried his lungs and heart could fail. The Palmers faced a choice: Withdraw care or put Jack on the waiting list for a heart and lung transplant.
"His brain was perfect. His other organs were perfect. There was nothing else wrong with him but his heart and lungs," Tiffany said. "We felt like withdrawing care would be inhumane."
The youngest heart and lung transplant in a decade
Eghtesady believed that a heart and lung transplant, plus a procedure to the widen his aorta, would help Jack thrive. Traditional treatment includes several smaller procedures, but that approach isn't always effective.
"(With) the standard approach outcomes have been poor," he said. "The thought that I had ... was to do a basically complex operation to stabilize Jack."
The family relied on a mantra that guided them: "Doing things for Jack, not to Jack." This is how they knew a transplant was the right thing even though the six-to-eight-week wait had its risks.
"We knew it would be a very long tedious road and that Jack may not even survive to transplant," Tiffany said.
During the wait, they enjoyed the moments they had with Jack.
"We took all of those days, all of his firsts. His first smiles, his first bath, his first trip outside," Tiffany said. "We made sure to treasure him because we didn't know what tomorrow held."
Then on May 23 they learned that there were organs that matched Jack. He became the youngest baby in more than a decade to undergo a heart and lung transplant. While it was successful, Eghtesady faced some challenges during the 10-hour surgery.
"His left chest was basically like someone had poured cement in it and it made it hard to preserve the vessels," he explained.
But almost immediately after surgery, Jack seemed like a new baby.
"The first thing I noticed was how pink he was," Tiffany said. "His movements were better, he was growing and he was smiling all the time."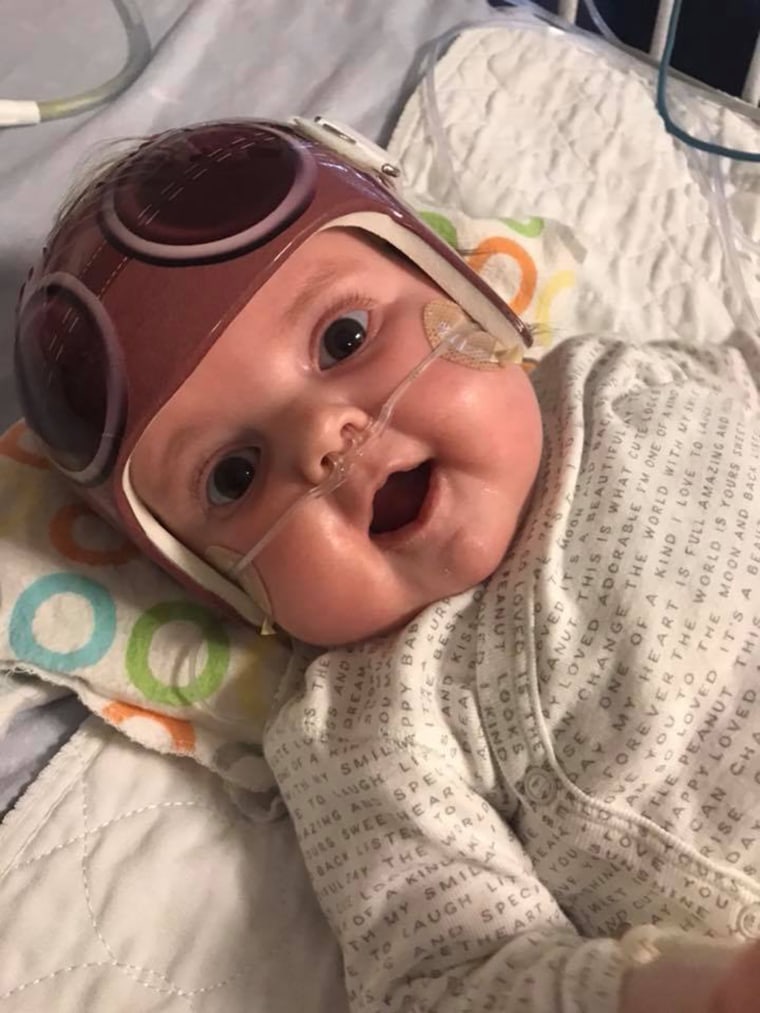 On August 1, Jack returned home with his family. He is completely cured of his heart and lung defects and the doctors expect he will develop normally.
The Palmers hope their experience encourages others.
"Do what's right in your heart," Tiffany said. "Don't give up."
Eghtesady agreed that Jack's experience is inspiring.
"These little stories of hope are the things that emphasize to us what is really important in life and puts it into perspective," he said.