"I'm talking with you from the bathtub," Melissa Broder cheerfully declares over the phone, which is an unusual start to an interview with someone who has a huge following because she is sad.
The poet's viral @SoSadToday Twitter account has an audience of more than 300,000 people eager to read her frequent thoughts about emptiness, rejection, the pain of love, disappointment, self-hate, insecurity and the horror of the world in general.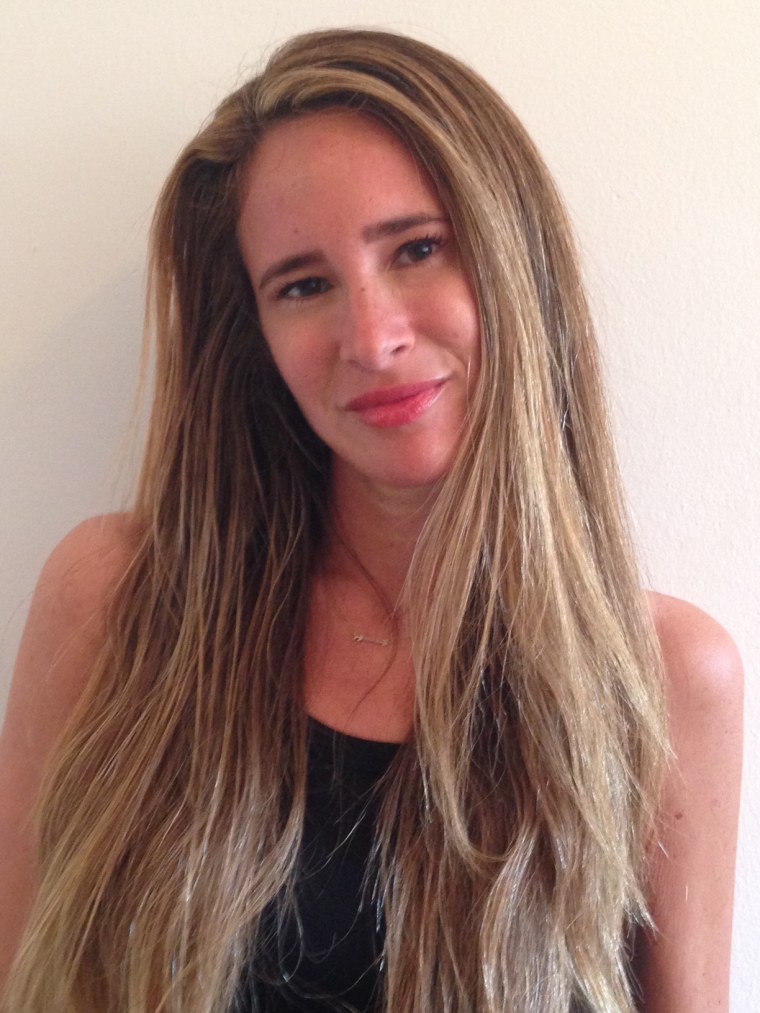 Broder, who lives in Venice, California, has struggled with anxiety since she was a child, but that's just one part of her mental health resume. She began having panic attacks when she was 21, battled eating disorders and addiction, and continues to deal with depression.
"I've always felt uncomfortable in my own skin as far back as I can remember," Broder told TODAY. "I needed a place to let this stuff out."
Broder began the @SoSadToday account in 2012 after a particularly difficult period in her life and was shocked to find that it quickly attracted thousands of followers. Mixed with dark humor, profanity, vulnerability and honesty, Broder's tweets seem to have struck a chord.
Related: Can you have both anxiety and depression?
She tweeted anonymously for three years until she revealed her identity in a Rolling Stone article in 2015.
Her new book of personal essays, also titled "So Sad Today," takes a deeper dive into some of the themes she tackles on social media, exploring everything from her fear of dying and her open marriage, to her obsession with nicotine gum.
Broder's tortured tweets and writing may seem at odds with her upbeat voice or photos of her, which show a smiling woman in her 30s (she declined to be more specific about her age), but she bristles at the notion somebody who experiences mental health problems should look or behave a certain way.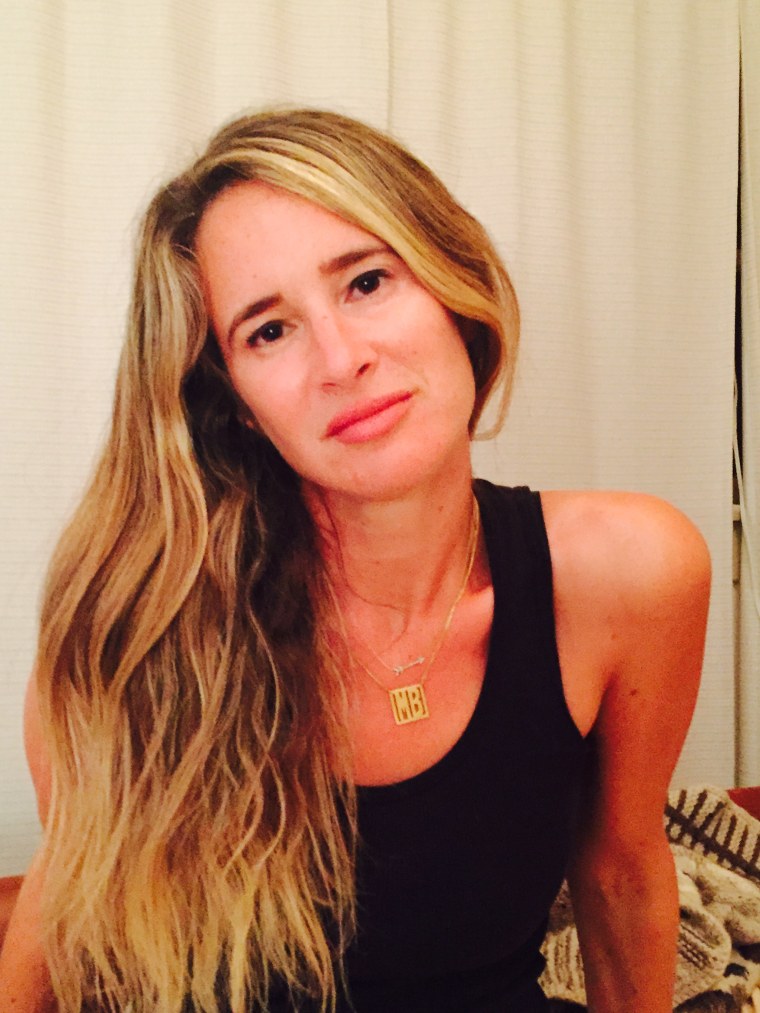 Many people wear masks and there's more sadness around you than you realize, she noted.
"It could be anyone you know. Some of us have become really adept at hiding that part of ourselves," she said.
"Depression and anxiety are one part of me. There are times when they become really loud and they are the thing that is taking over… but there are times when I'm living with it… The smiling person is also a part of me."
Related: American anxiety: Why we're such a nervous nation
Her panic attacks are particularly frightening, giving her the feeling she's suffocating and accompanied by a rapid heartbeat, dizziness and the scary sensation of hyper-reality, which Broder described as "almost like a psychedelic experience."
Think about how you'd react if a lion suddenly appeared in the room: Your heart would race and you'd think you're about to die — that's how she feels, she said, only there is no lion or other logical reason for the panic attacks.
Broder has had them for more than a decade, though things have improved with the help of cognitive behavioral therapy, she said. She sees a psychiatrist monthly and a therapist weekly, takes medications including Effexor and Prozac, meditates daily and works out. She's been sober for 11 years.
"I'm probably always going to be an anxious person," she said. "For me it's very cyclical. Just when I think I'm never going to have panic attacks again, that's when I start to get them again."
Broder's growing audience on Twitter means people often contact her about their bouts of sadness. If you email her at the address listed on her account, you'll get an auto-response listing some advice and tips, including the link to a 24-hour crisis call center.
Why do so many people identify with her tweets? Sadness is a timeless and universal part of the human experience, so there's a real sense of relief when it's addressed honestly, she noted.
"What I've heard most from people is that they feel less alone and so if I can do that, then that's great," she said.