As a child, Taylor, aka "ASMR Darling" on YouTube, was watching someone draw her a picture. The hand movements and sounds of the soft scratching of the crayons caused her entire body to tingle. She had no idea what was happening, but it felt wonderful.
Throughout her childhood, she often experienced the same feeling, but it wasn't until much later that Taylor, now 20, realized she was experiencing autonomous sensory meridian response or ASMR.
"It is such a complicated name for a very simple euphoric tingly feeling," Taylor told TODAY. "It is triggered by an assortment of sounds, visuals, the way people speak."
There's no medical evidence of ASMR's effects on the body, or why some people experience the sensory reaction and not others. But advocates say the triggers — including whispering, crinkling, hushing or the sound of scissors — cause a tingling sensation that starts at the head and spreads through the entire body.
"You forget everything around you."
While not everyone experiences tingling or "brain orgasms" from the videos, some say they feel more relaxed after watching them.
There are hundreds of ASMR videos on YouTube — one of the most popular channels is ASMR Darling, produced by Taylor, who began making ASMR videos two years ago. Now, 1.3 million people subscribe to it to watch her tap, whisper, gesture with her hands, brush with makeup brushes and pour water.
"You forget everything around you and it helps you [more clearly] feel what you are feeling," she told TODAY.
Taylor, who asked that her last name not be used, explained the curious effects of the sensory phenomenon to TODAY.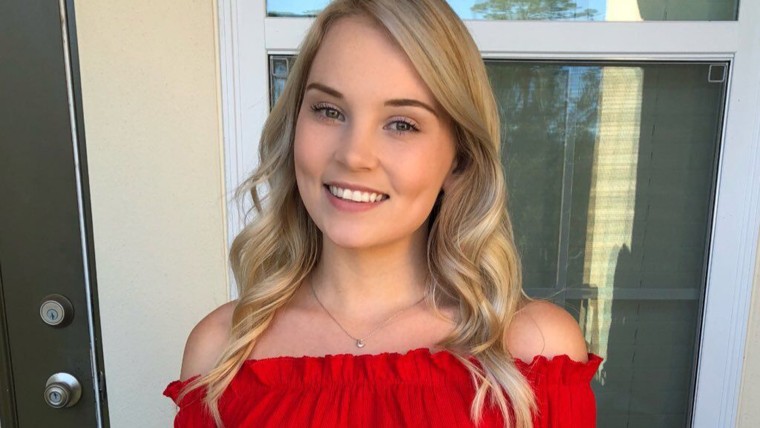 Why do so many people relate to ASMR?
They know it will provide them a sense of comfort. It is an internal body massage.
There are different kinds of ASMR videos. My videos have a very personal touch to them. If you are down — they have a happy-go-lucky mood that helps people get out of that depressive state.
What types of videos are people drawn to?
People are drawn to the videos that help them fall asleep.
People really like that the videos are natural; where it feels like people are hanging out with a friend.
Trigger-wise, people love the tapping videos. That is the number one thing that people ask for. Usually tapping videos are really chill, just me in front of the camera and tapping. It is not so complicated.
Why did you start making your own videos?
I thought it wouldn't hurt to put out a video and help people fall asleep and make them feel good — to give them tingles.
I wanted to spread the world of ASMR and to see how many people experience it. ASMR is a very personal thing. I want to help other people experience ASMR and to connect with them as a friend, not just a YouTuber that people follow.
This interview has been edited for length and clarity.