Model Ashley Graham "rolled [her] eyes" in response to Cheryl Tiegs' criticism of her being put on the cover of this year's Swimsuit Issue.
But, the full-figured covergirl thinks there may be a silver lining to the former supermodel's barbed comments.
"Cheryl Tiegs may have said what she said and it may have hurt a lot of people's feelings," Graham told E! News in her first public response to Tiegs. "But my skin is so thick. I kind of rolled my eyes. I was like, 'Oh whatever, another one of these ladies.'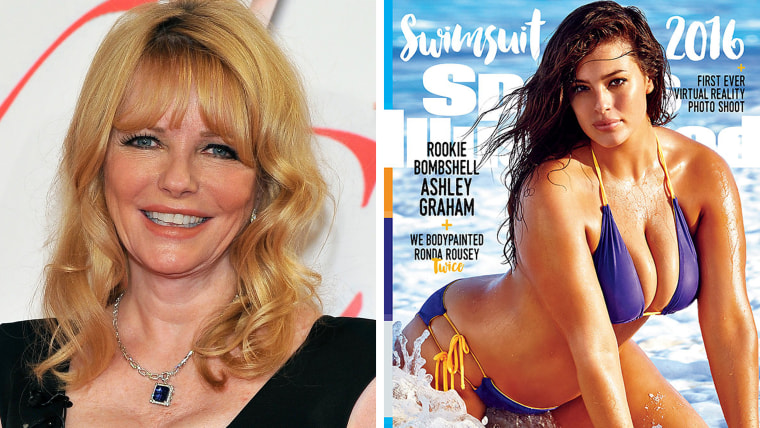 "But what's great is that — the fact that she said it — it means that other women think like her. And what that means is that we really need to change the industry."
RELATED: Plus-size model Ashley Graham's lingerie line shows sexy doesn't have to mean skinny
Tiegs, 68, who appeared on the cover of the Swimsuit Issue three times in the 1970s and '80s, faced a backlash after she suggested Graham, who is a size 14, was not "healthy."
"I don't like that we're talking about full-figured women because it's glamorizing them because your waist should be smaller than 35 (inches),'' Tiegs told E! News at a pre-Oscar event on Feb. 24.
"That's what Dr. Oz said, and I'm sticking to it. No, I don't think it's healthy. Her face is beautiful. Beautiful. But I don't think it's healthy in the long run."
"There are too many people thinking they can look at a girl my size and say that we are unhealthy,'' Graham responded. "You can't, only my doctor can!"
Graham, who said she has not heard personally from Tiegs, made history as the first plus-size beauty to grace the cover of the Swimsuit Issue.
The magazine released three versions of its famed issue this year. Mixed martial artist Ronda Rousey and fashion model Hailey Clauson appeared on the other two.
Follow TODAY.com writer Scott Stump on Twitter.