A man considered to be one of the inspirations for the hugely successful ice bucket challenge died this month after a 14-year battle with amyotrophic lateral sclerosis, or ALS.
Now heartfelt tributes are pouring in for Anthony Senerchia Jr. of Pelham, New York, a man beloved by both his family and community, which rallied around him as he fought the disease.
His obituary called him "a fireball who tried everything in life."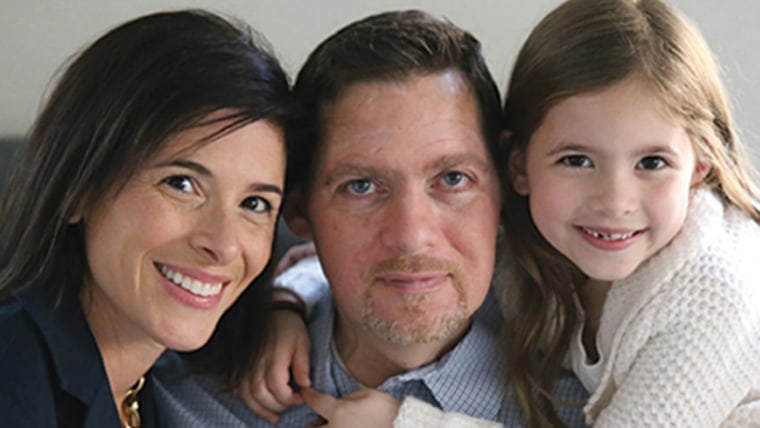 Senerchia was also active in raising awareness of the disease that would ultimately kill him.
"He worked tirelessly to raise awareness for ALS and was directly responsible for the world-renowned ice bucket challenge, which raised over two hundred million dollars for ALS research," the obituary noted.
Senerchia was 46 years old. He left behind a wife, Jeanette Hane Senerchia, and a young daughter, Taya.
Their family helped propel the ice bucket challenge into the worldwide phenomenon it became in 2014. Jeanette's cousin is thought to be one of the first people who dumped a bucket of ice water on his head in the name of ALS, before challenging Jeanette to carry it on, according to Time.
Pete Frates, a former baseball player who has ALS, and his family are also credited with making the ice bucket challenge go viral.
But regardless of how the movement got started, it's clear the Senerchias made a huge impact.
Their nonprofit, The Anthony Senerchia Jr. ALS Charitable Foundation, raises money for ALS research and for families affected by the disease.
ALS, also called Lou Gehrig's disease, is a progressive neurodegenerative disease that targets the nerve cells in the brain and spinal cord, causing muscle weakness and, eventually, loss of all muscle control.
While the disease claimed Senerchia's life, it's clear he won't be forgotten. Many friends are sharing kind words on social media, and an online fund started for his daughter has raised more than $50,000.
"It's a difficult disease and tough when you're losing," his wife Jeanette told LoHud.com. "Your body is failing you. But he was a fighter ... He was our light. He made our life better."