With a potential 2016 bid from her husband seemingly off the table, Ann Romney is hoping to jump-start research on multiple sclerosis and other illnesses by launching the Ann Romney Center for Neurologic Diseases, which is set to open in 2016 at Brigham and Women's Hospital in Boston. 
"It was hard. We've done it. We've had our turn," Ann Romney said of another presidential campaign. Romney will instead focus her attention on the new center, which will bring 200 scientists under one roof to work on MS as well as Alzheimer's, Parkinson's, ALS and brain tumors.
Back in 2012, Romney says she had to drop off the campaign trail because her MS had flared up.

"I hit empty," she told Shriver. "With MS you just run out of fuel. You just stop. You can't even go on. You can't even talk." Romney didn't tell her husband at the time.
"He found out later," she recalled. "But it was a real good warning sign for me. A wake-up call."
Now Romney's disease is in remission, and that's allowed her to become an advocate for those who suffer from MS and other neurologic conditions and to use the voice she developed while campaigning for her husband.
"I never would have imagined myself being in a position to have an impact," Romney said. "I don't think of myself as anyone except just as a little girl that rides her horse. And then grew up and was a mommy. And now all of a sudden, I can have a voice."
Part of that impact is in bringing the new center to life. Dr. Howard Weiner, co-director of the center, thinks it could be "a game changer."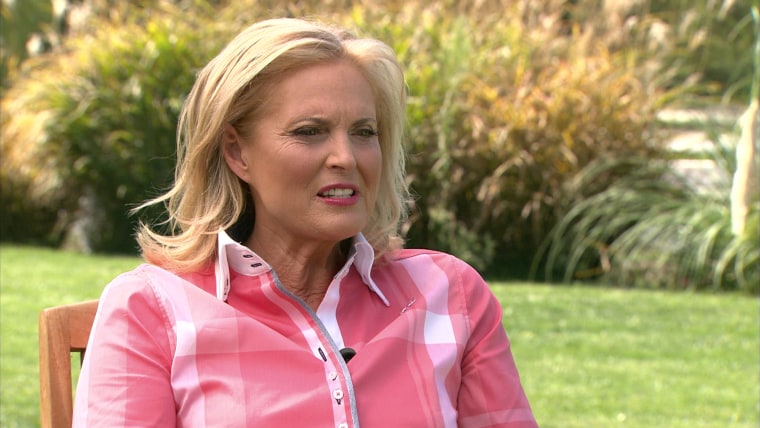 "We're going to bring together experts that hadn't been working together across different fields to bring new treatments and ultimately a cure to these terrible neurologic diseases," Weiner said.
Both Romneys are working to raise money for research. In fact, they're hoping to raise $50 million for it and are contributing some of their own money as well.

"I want to not even be talking about this [disease] in 20 years," she said. "I want this resolved."
With the center ramping up, neither Romney nor her husband foresee another presidential campaign, despite the fact that recent polls show Mitt leading all the potential Republican candidates.
"We said at the end, we will never do this again," she said. 
Still, Romney does have suggestions for the GOP: Repair your relationship with women.
"No question, they need to fix that," she said. "There's no question that we need to listen better. We need to have women believe we are on their side."
For more information about the "Ann Romney Center for Neurologic Diseases," and how you can contribute, go to: www.BWHannromneycenter.org.
Linda Carroll is a regular contributor to NBCNews.com and TODAY.com. She is co-author of "The Concussion Crisis: Anatomy of a Silent Epidemic" and the recently published "Duel for the Crown: Affirmed, Alydar, and Racing's Greatest Rivalry."