Olivia Neufelder didn't know the song "Dancing in the Sky" the first time Margaret Smith asked her to sing it.
But the Tennessee nurse quickly learned the Dani and Lizzy tune so she could sing it with her gravely ill patient every time she asked. One of those moments was captured on video. It shows Neufelder serenading Smith while sitting on her hospital bed and holding her hand, occasionally wiping away tears with the other.
Last week, just days before Smith passed away, her daughter shared the video on Facebook.
"Words cannot describe the appreciation and love we feel for nurse Olivia who mom calls her angel!" Megan Smith wrote. "Your dedication to your patients is beyond any that I have seen, you truly are a beam of light and I cannot thank you enough for the compassion and care and love you shared for my mother."
Margaret Smith, 63, died Oct. 25 from liver cancer, which she battled for nearly a year. She had hoped for a liver transplant but was recently told she was too sick to receive one, her daughter told TODAY.
In the video Megan posted to Facebook, which has since been viewed more than 4.7 million times, her mother had just emerged from a medical procedure and was still groggy from the anesthesia. Neufelder, a nurse at Vanderbilt University Medical Center in Nashville, tries to comfort her by singing.
"OK, it's our favorite part," she tells Margaret at one point, encouraging her to sing along.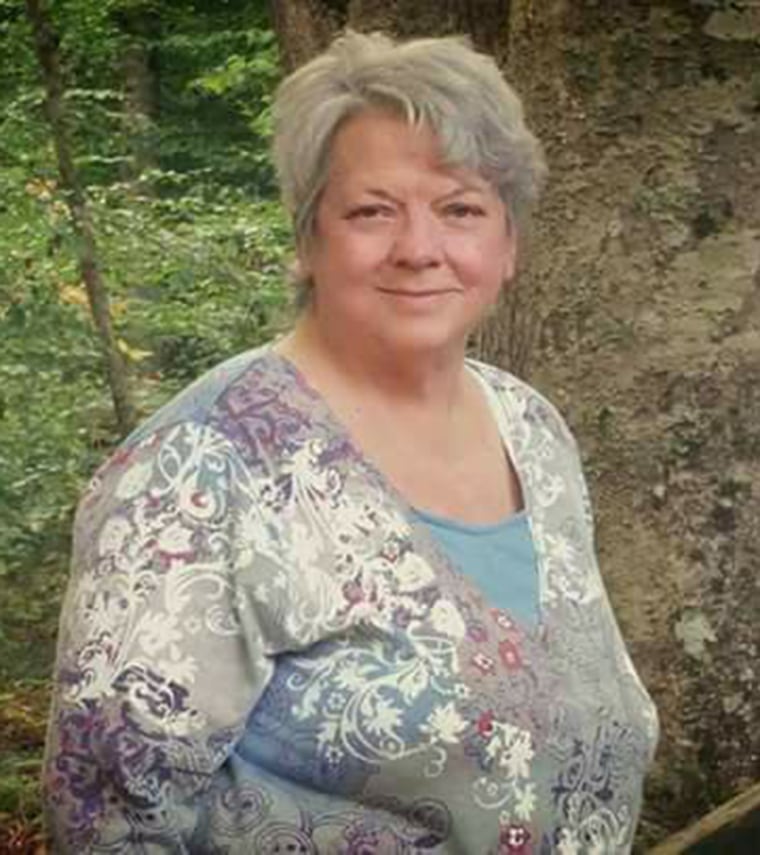 "She just sang and sat with my mom for over an hour until my mom started feeling better," Megan told TODAY.
The video was captured by Crystal Roberts, Margaret's close friend and the wife of her pastor. Roberts recalled the way Margaret described Neufelder the first time she met the nurse.
"She said when Olivia came into the room for the first time, it looked like there was a white light behind her, and you could almost hear angel wings," she said. "And that's why she always called Olivia her angel."
Neufelder did not return interview requests sent through the hospital or on Facebook. But she posted Roberts' video to her social media page to describe her relationship with Margaret.
"Miss Marg has touched my heart in such an indescribable way," she wrote. "I am so humbled and honored to be a Nurse. My thoughts and prayers are forever with this amazing family."
Megan Smith said her father died when she was very young, leaving her mom to raise her and a brother by herself.
"My mom was just an amazing woman. She treated everybody with kindness. She would give people the shirt off her back — she was that type of individual," Megan said.
Roberts set up a GoFundMe account to pay for funeral and medical expenses for Margaret, who worked as a factory worker until she became too sick.
Roberts said she originally intended to share the video with Margaret's friends and children, but the post has been shared by more than 80,000 people. It's also generated thousands of comments that have left her daughter feeling hopeful.
"People are telling me they have been reminded that there is compassion and kindness still left in this world," Megan said.
"The Lord is the only reason that that relationship happened. I think Olivia and my mom were two souls who were destined to intertwine," she said. "And it just blesses my heart because I know that my mother is up there, just there dancing in the sky."