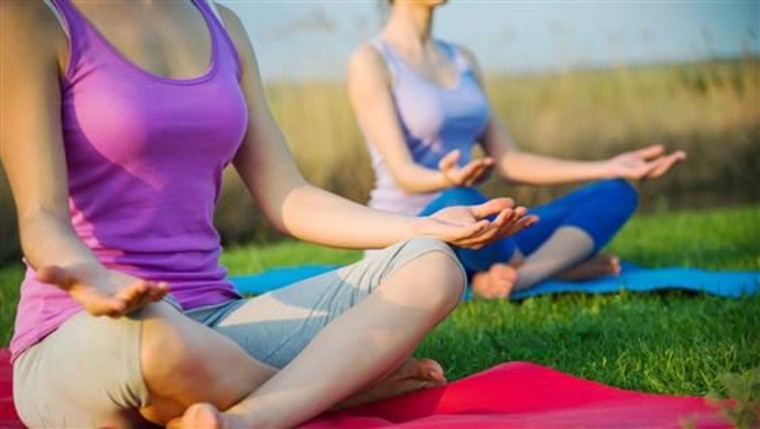 About a third of Americans use some kind of complementary or alternative medicine, but they're swapping treatments that haven't been shown to work for approaches with some scientific backing, a new survey shows.
For instance, yoga's more popular and people are turning fish oil supplements instead of echinacea, which has been shown to have little effect on colds.
Overall, the proportion of people using alternative approaches didn't change much between 2007 and 2012, the National Center for Health Statistics (NCHS) and the National Center for Complementary and Integrative Health (NCCIH) found in a joint report. It's about 33 percent – down from 35 percent in 2007.
And while the percentage of people using yoga is low, it adds up. About 21 million adults practice yoga, the data indicate – that's nearly double the number in 2002. And 1.7 million children practice yoga, the survey found.
"People turn to complementary and alternative medicine for pain," Dr. Josephine Briggs, who heads the NCCIH, told a news conference. "They are not used as alternatives to standard, proven therapies but as a complement to standard care."
The NCHS used data from an in-depth survey to project just how many Americans use alternative medicines and how they use them.
They found nearly 20 million adults and 1.9 million children had used chiropractic or osteopathic manipulation, and that nearly 18 million adults and 927,000 children practice meditation.
Supplements remain popular but people have changed what they use, said Lindsey Black of the NCHS. "We see that some products have become more popular such as melatonin and others have fallen out of favor, such as echinacea," Black said. Melatonin is a hormone important to sleep and some studies support its use.
Echinacea has not been shown to help people with colds, at least not much, anyway.
The NCCIH, part of the National Institutes of Health, has been conducting studies on supplements and alternative treatments to try to find which ones work and which ones don't. Most cannot be proven to work.
People seem to be aware of this. "For example, the use of melatonin, shown in studies to have some benefits for sleep issues, has risen dramatically," Briggs said. "Conversely, the use of echinacea has fallen, which may reflect conflicting results from studies on whether it's helpful for colds. This reaffirms why it is important for NIH to study these products and to provide that information to the public."
The survey found that 7.8 percent of Americans take fish oil, which is a source of omega 3 fatty acids that may reduce the risk of heart disease. Just 2.6 percent take glucosamine, a supplement that has a dicey record in helping joint pain and arthritis.