She's only 5 feet tall. Barely 100 pounds. But 24-year-old Kacy Catanzaro is mighty! The New Jersey-native found overnight fame after becoming the first woman competitor to qualify for the "American Ninja Warrior" finals.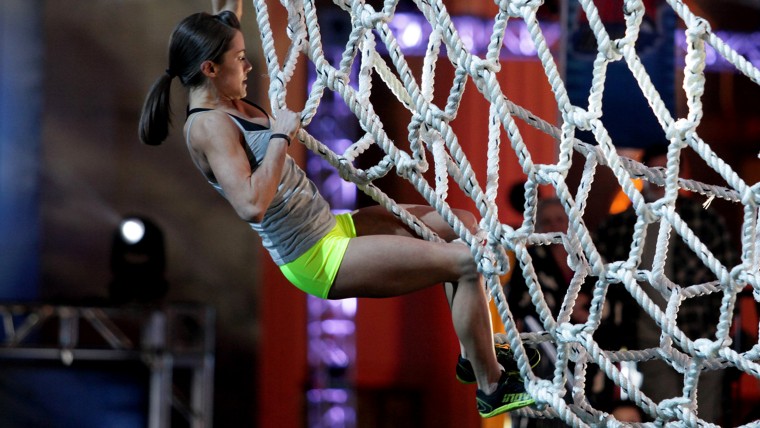 "I had no idea people would care so much," she told TODAY. 
WATCH: 'American Ninja' Kacy: Beefy guys are 'super supportive'
She's an inspiration to the "Ninja" community as men twice her size have failed to finish the course.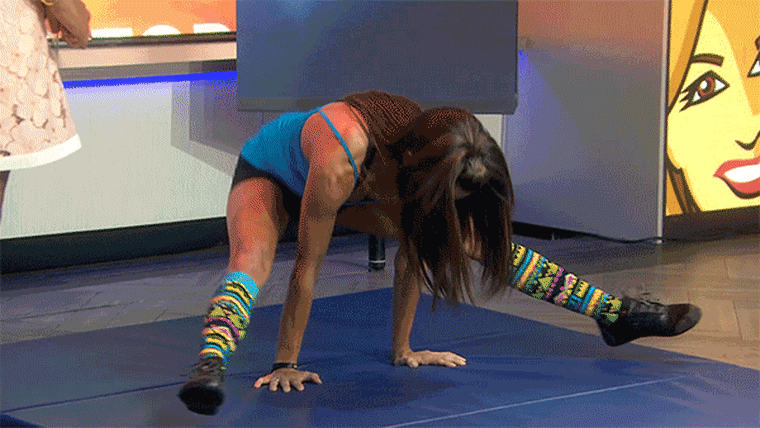 "They have been super supportive," the former division 1 gymnast told Kathie Lee and Hoda Monday before showing off her handstand skills. "There's such a big "Ninja" camaraderie between everybody."
Hoda was impressed!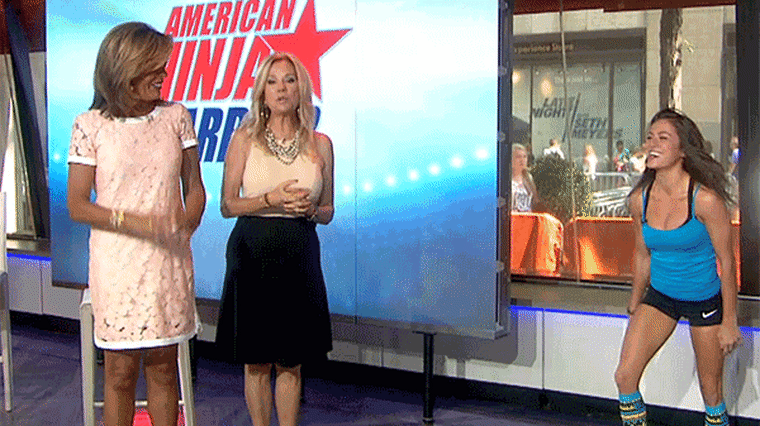 Want to kick butt like Kacy? Try these five tips she shared with TODAY. Maybe you can be a warrior woman, too.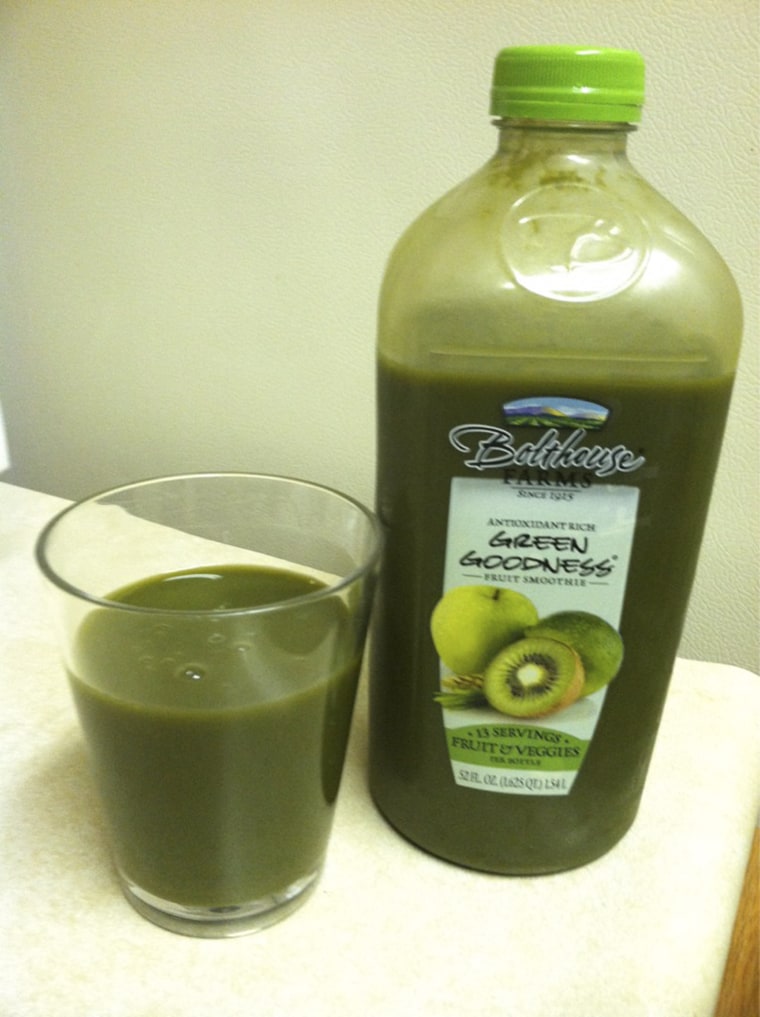 1. Work out in the morning, followed by a nutrient-filled breakfast: "Usually I like to work out in the morning before I eat. After the workout I like to eat a banana and definitely some oatmeal for a little bit extra boost. I love smoothies. We make green smoothies at home. I like cucumbers, celery, ginger and kale. We use a lot of greens!"
2. Rock out to 'girly' songs: 
"My pump-up songs before I compete are not the usual. They're more girly songs. I love 'The Climb' by Miley Cyrus. It's about the journey and savoring every moment. I have 'The World's Greatest' by R. Kelly on my playlist too. 

"During workouts, I listen to Pandora and I like the 90s pop stations. The Backstreet Boys is fun!"
3. Don't get overwhelmed: 
"It's really easy to get into a slump if you wake up late or life is throwing a lot at you. I just try to take it one thing at a time. Instead of saying, 'Ugh I have so much, I don't want to do this,' I try to look at each thing as a huge accomplishment."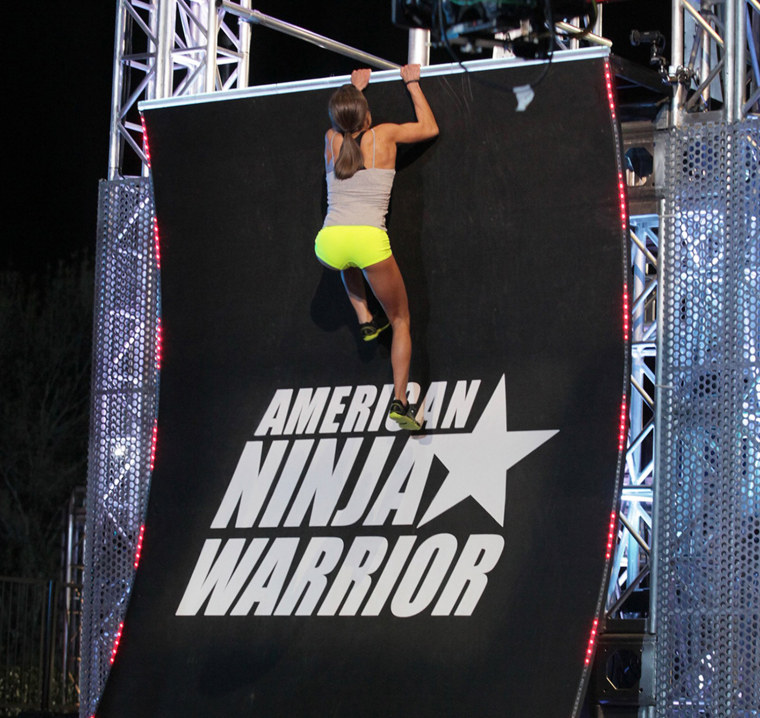 4. Pull yourself into positive thinking
"It's easy to think about the bad things. It's kind of this whirlwind if you start thinking about it. It all starts unraveling and you keep getting pulled in [to the negativity]. 
"The same way you get pulled into negative things, pull yourself into a positive whirlwind instead. Start thinking of good things. Try to have somebody you know who is always there for you. So if you're having a bad day, you can call them up and say, 'I am not feeling that well' and they know the right things to say to give you that boost and confidence."
5. See yourself kicking butt
"I like visualizing a lot, so the night before a competition and right before, I will visualize myself. I'll close my eyes, turn away from everybody and just see myself doing exactly what I want to accomplish. 

"It really helps me stay super calm when I am on the course. It's almost like I've already done this. It's much easier to make it happen if you really believe it and see it being done."

 Follow TODAY digital dude Kyle Michael Miller on Twitter.