If you have a loved one with Alzheimer's, you know: the disease not only robs people of memories and their very essence, but the ability to connect with family and friends, too.
What if something as simple as crayons could help?
That's the idea behind "Color Your Mind: A Coloring Book for Those with Alzheimer's and the People Who Love Them," created by NBC News special anchor Maria Shriver and billed as the first coloring book specifically for people with the disease.
It was released in June, which is Alzheimer's and Brain Awareness Month. June 21 also marks The Longest Day, dedicated to tributes and fundraising. More than 5 million Americans are living with the disease, according to the the Alzheimer's Association.
Just like popular adult coloring books that promise stress relief, "Color Your Mind" hopes to create a calming, soothing, guided activity that patients and caregivers can do together. The images were developed through visits to nursing homes, and the book includes tips for caregivers culled from conversations with doctors and families.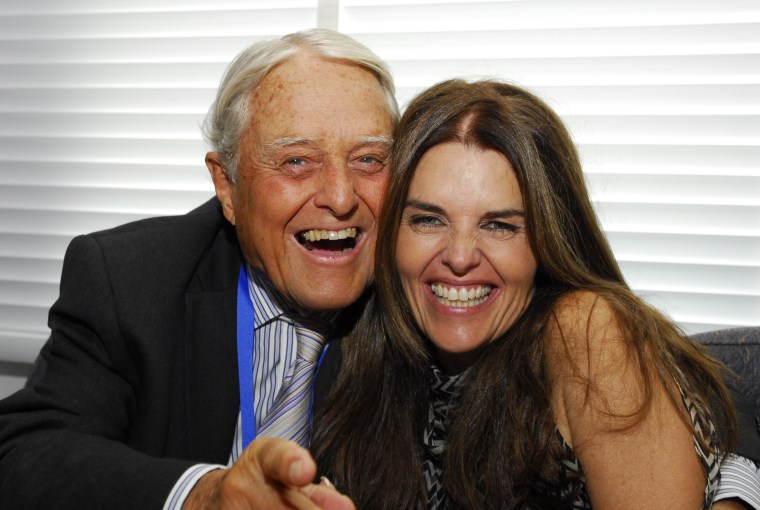 The project was inspired by Shriver's quest to find ways to be close to her father, Sargent Shriver, who was diagnosed with Alzheimer's disease in 2003 and passed away in 2011.
"When I would go to visit my dad as his disease progressed, I had fewer and fewer things that I could do with him," Shriver told TODAY.
"I could take a walk with him, but a lot of times he didn't want to walk. I played puzzles with him and sometimes drew on a piece of paper."
The book fills an unmet need for patients with Alzheimer's and their loved ones, said Dr. Richard Isaacson, director of the Alzheimer's Prevention Clinic at Weill Cornell Medicine/NewYork-Presbyterian Hospital. It can help start a conversation and help families do an activity together, he noted.
"The person with Alzheimer's may not be able to communicate his or her thoughts as well as they used to or may not remember what happened to the conversation 10 minutes ago, but they're able to express themselves through art — through drawing," Isaacson said.
"Some patients with Alzheimer's like to move and can't sit still… coloring is a great way to refocus negative energy and do something more calm."
There are artists who had Alzheimer's and whose artistic expression changed as they progressed through the different stages of the disease, Isaacson added.
"That's really fascinating," he said. "It's really just a way to connect with a person with Alzheimer's in a different way."
Shriver said the book was a labor of love, with the focus on making it inspiring, fun and bright, not somber. Alzheimer's is scary and hopeless so she wanted to include lots of colors, images of butterflies, which are about hope and flying, and pictures of happy people.
"I'm really hopeful this is filling a void and a need and will change people's lives," she said, noting she would have liked to have shared it with her dad.
"I think it would have brought laughter, it would have enabled us to do something together."