She's one of the best gymnasts in the world, she served as captain on Team USA's Final Five and she has three Olympic gold medals to her name, but even a top athlete like Aly Raisman faces unsolicited and critical comments about her body.
And, frankly, she's sick of it.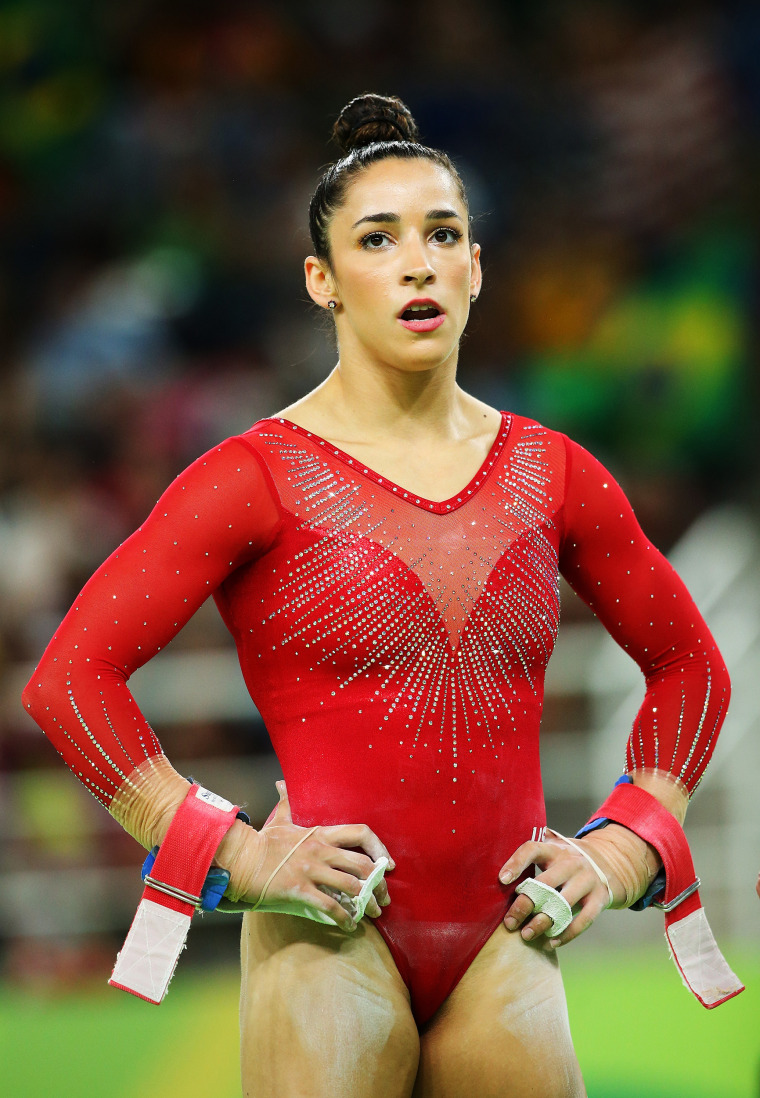 After a brief pre-flight exchange with airport security officials left Raisman feeling offended, she took to Twitter to vent and let fans know she was fed up.
A female security officer recognized the Olympian's line of work based on her biceps, but the tone of the exchange changed when a male officer added that he didn't "see any muscles," and according the Raisman, he continued to stare at her in a "rude & uncomfortable" way.
"I work very hard to be healthy & fit," she wrote. "The fact that a man thinks he (can) judge my arms pisses me off I am so sick of this judgmental generation."
The 23-year-old called the man's response "sexist," and she resented the implication that she didn't look strong.
"Staring at me shaking his head like it couldn't be me because I didn't look 'strong enough' to him? Not cool," she added.
Sadly, Raisman's no stranger to body-shaming. In fact, she recently opened up to TODAY about her adolescent experiences with it.
But back then, she was bashed by those who thought her muscles were too noticeable.
"In fifth grade, all the boys in my class told me that I looked like I was on steroids or that I was anorexic," she explained. "And then in seventh grade, I was wearing a tank top at school and one of the boys told me my arms were disgusting."
At that young age, the comments made cover up and hide her strength — but no more.
"You can't let someone dictate the way you feel about yourself," she said. "It just makes me mad that I was so insecure about it for so long because my arms made me one of the best gymnasts in the world, so I would never do anything to change that."
RELATED