More than 145,000 cartons of a popular brand of almond milk are being recalled because the product may contain actual dairy milk, an allergen not listed on its label.
HP Hood voluntarily recalled half-gallon cartons of Vanilla Almond Breeze almond milk that it sent to retailers and wholesalers in 28 states, according to the federal Food and Drug Administration.
The milk is safe to drink except for those who have a milk allergy or sensitivity. One report of an allergic reaction to consuming the product was reported, but medical treatment was not required, the FDA said.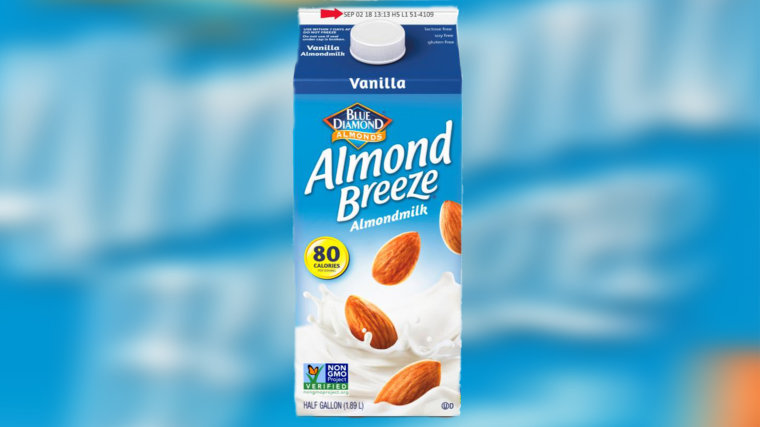 The recall applies to 145,254 refrigerated cartons of Vanilla Almond Breeze almond milk that have a use-by date of September 2, 2018. The products also have a UPC barcode of 41570 05621 on the carton's side panel next to the nutrition facts.
Consumers who bought the product may return it to the retail location where it was purchased for a full refund or exchange. They may also visit the Blue Diamond website to complete a refund request online. The website also provides a full list of states where the recalled product was sold.
Anyone with questions about the recall may contact Blue Diamond at 1-800-400-1522, Monday through Friday, from 9 a.m.-7 p.m. ET.