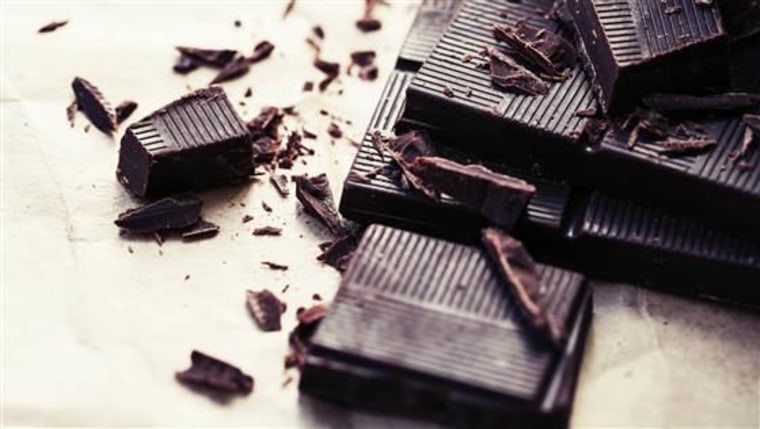 If you're allergic to milk, the Food and Drug Administration has a not-so-sweet Valentine's Day warning for you: even dark chocolate might contain hidden milk ingredients.
They've been testing candy bars and other dark chocolate treats and found milk even in products that had been labeled dairy-free.
"This can be a problem, since even one small bite of a product containing milk can cause a dangerous reaction in some individuals," said Binaifer Bedford, from the federal government's Oak Ridge Institute for Science and Education, who is on loan to FDA.
"First of all, milk-allergic consumers should be aware that a high proportion of the dark chocolates we tested contained milk, even when the label failed to list milk as an ingredient," Bedford said in a statement.
Dark chocolates labeled "dairy free or allergen-free" were the least likely to contain milk, but two out of 17 products the team tested contained milk. And 55 of 93 bars that didn't clearly say whether there was milk contained milk.
"Six out of the eleven chocolate products labeled 'traces of milk' contained milk at detectable levels high enough to potentially cause severe reactions in some individuals," FDA added.
The FDA requires food makers to label for eight major food allergens: milk, wheat, eggs, peanuts, tree nuts, fish, Crustacean shellfish and soybeans.
So what can people with severe milk allergies do? Check the FDA's recall website, call the manufacturer, or skip the chocolate.