Doctors feared Alex Trebek was showing signs of Alzheimer's disease after he underwent tests for the disease, the "Jeopardy!" host revealed.
In a wide-ranging interview with Vulture, Trebek touched on recent talk about his retirement and revealed that doctors told him it didn't "look good" after he underwent some tests for Alzheimer's following some memory lapses.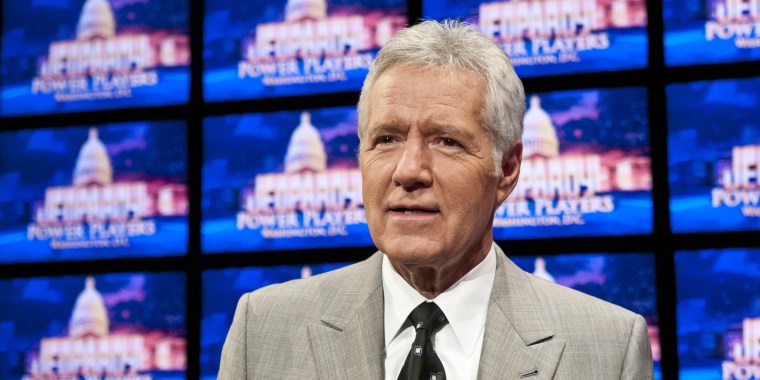 "They've already appeared. Instead of saying '1492' I'll say '1942,''' the 78-year-old said, responding to a question about whether there were signs it was time to hang it up.
"But my mind — I love doing crossword puzzles, and recently I'd be looking at a clue, it'd be 23 across, and I'd be trying to fit the answer into 26 across. I was always off.
"Because of that I went to be tested for early Alzheimer's. The first time they tested me they said, 'It doesn't look good.' Then we did more testing and they said, 'You're okay. No need to worry.'''
Trebek gave a glimpse into his retirement plans in June when he told TMZ's Harvey Levin that there's only a "50/50" or "a little less" chance that he will continue to host the show after his contract runs out in 2020.
Earlier this month, he put the issue to rest when Sony Pictures Television announced it has renewed its deal with Trebek through the 2021-22 season.
He has hosted the show since 1984, only missing a single episode when he swapped places with "Wheel of Fortune" host Pat Sajak in 1997.
Trebek took some time off from taping the show after undergoing brain surgery in December 2017 to treat blood clots caused by a fall two months earlier. He returned in January.
The interview over the summer regarding his retirement had "Jeopardy!" fans lamenting that his legendary run is nearly over. It was almost like the furor that seems to surround him every time he changes his facial hair, including his classic mustache.
"I don't understand the publicity around it,'' he said. "The same thing happened when I shaved my mustache off in 2001. It got so much play. Folks, get a life. There are more important things."
However much longer he hosts the show, contestants should know there is one thing that still annoys him after all these years.
"What bothers me is when contestants jump all over the board even after the Daily Doubles have been dealt with,'' he said. "Why are they doing that? They're doing themselves a disservice.
"When the show's writers construct categories they do it so that there's a flow in terms of difficulty, and if you jump to the bottom of the category you may get a clue that would be easier to understand if you'd begun at the top of the category and saw how the clues worked. I like there to be order on the show, but as the impartial host I accept disorder."