Less than a month after his knee replacement surgery, TODAY's Al Roker surprised his co-hosts by making a cameo on Thursday.
During a segment for National Wine Day on the Third Hour of TODAY, Al came out from backstage, cackling as he walked out with a cane.
"Jesus Christ!" Craig Melvin yelled, as Dylan Dreyer screamed, "No!"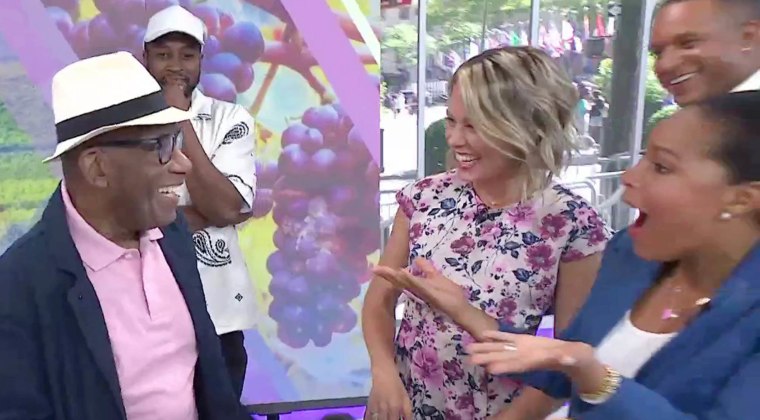 Sheinelle Jones looked as if she was in a state of shock as Al walked toward her with a huge grin on his face, giving hugs on the way.
The hosts reacted to the surprise in another segment, with Craig summing up the moment: "Al Roker, he just shocked us with a little surprise pop-in."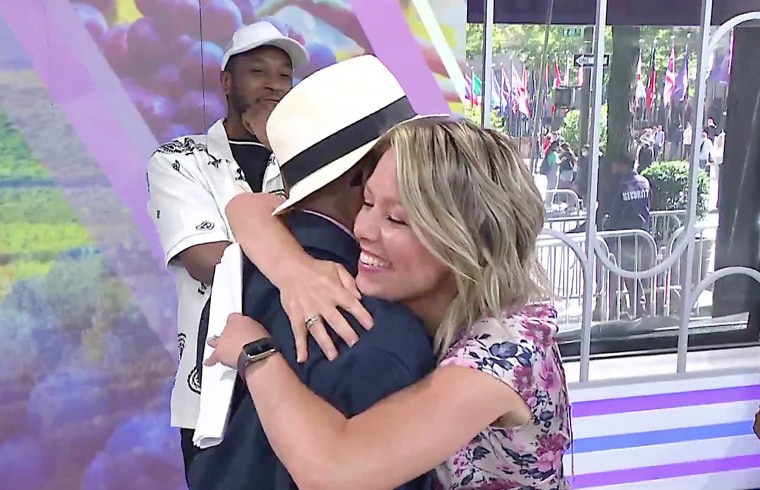 "We weren't expecting that — clearly," Craig added.
Sheinelle said the hosts were expecting to see him later in the day, but not live on the show.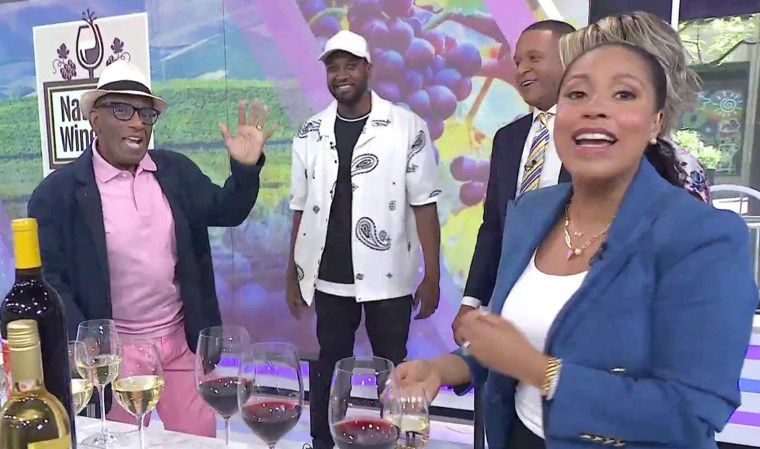 The TODAY weatherman underwent a total knee replacement surgery on May 9. Al, 68, shared in a video call on May 15 he previously had a knee replacement surgery 23 years ago.
"This one is a little more complicated because it was what they call a revision. It's was a replacement of a replacement, so they had to take stuff out, put new stuff in, so it was a bit of a bear," he said.
Al told the hosts he was walking one day after the procedure but had been trying to rest and take it easy at home.
"Just been kind of hanging out," he said. "Just chilling out, not doing anything, which I know a lot of people find hard to believe, but in fact that is the case."
He shared an X-ray of his knee during another video call on TODAY on May 23.
"I'm going to be honest. I've had a number of body replacements. It's not a big surprise, (but) this one has been the toughest one yet because they had to take out the old one, which had some complications, and then put in a new one," he said.
"There's a hinge that goes all the way up into the femur down to the tibia and then there's a hinge in between," he continued. "So, they really had to do a lot of work to get the old stuff out and the new hardware in. Plus, there's a titanium cone in there for the bone to grow around. So this has been more work."
Al said the surgery wasn't easy, but he was feeling good enough to try out some cooking in the kitchen, which he posted on Instagram — much to his doctor's dismay, he said.
"My doctor saw my Instagram and he goes, 'No, we're not doing that,'" Al said with a laugh. "So the thing is to actually stay off the knee and to ice and elevate it."
Al added that he will do three days of physical rehabilitation per week to get back into his walking routine.
Craig said on May 25 Al will be returning to the show next week. "That was just a little preview of what we can expect," Craig said, referring to Al's joyful surprise.