Al Roker is feeling great and joked that he is "enjoying all the attention" he's getting a day after he went in for emergency carpal tunnel surgery.
The TODAY anchor and weatherman went under the knife Monday after battling the condition for the past several months.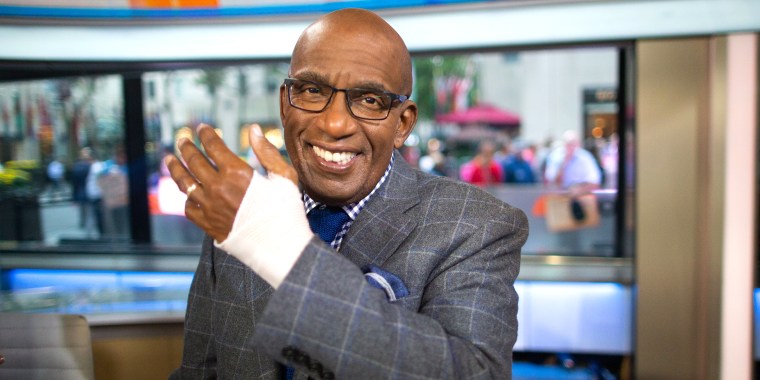 "It had just gotten progressively worse to the point where Thursday, I lost use of my thumb during rehearsals," said Al, who has been preparing for his Broadway debut in "Waitress."
Carpal tunnel syndrome is a condition in which nerve pressure causes pain, tingling or numbness in the hand and arm.
Al said he called the doctor Friday and went in Monday for surgery, for which he received a general anesthetic.
"I didn't want to see anything, know anything," he said. "Just wanted to wake up dazed and confused — just a regular day for me!"
A day later, he was doing well and feeling great.
"Only Roker has surgery yesterday and comes into work today, and is going to be on Broadway on Friday," his colleague Hoda Kotb said Tuesday.
"You know, things are slow," he responded.
The elastic bandage comes off Al's hand on Friday, just in time for his debut as Joe, the owner of the diner featured in Sara Bareilles' hit musical, "Waitress."
"That's not stopping," Al said, then made a joke about his talent on stage. "They are putting an ace bandage around my mouth because they've heard my singing."