A Southwest Airlines employee is being praised for going above and beyond the call of duty — personally driving misplaced luggage at 3 a.m. to the home of a woman battling stage 4 colon cancer to ensure the bag arrived before her chemotherapy appointment the next day.
Stacy Hurt was coming back to Pittsburgh from a colon cancer advocacy retreat in Nashville on July 23. She had been separated from her suitcase, however, when she was able to catch an earlier, direct flight home. Her luggage — which had been on her original flight — was going to be couriered to her home in Bridgeville, Pennsylvania, later that evening. But due to maintenance problems, that flight was canceled and her suitcase was stuck in Nashville.
"I was panicking," recounted Hurt, a 46-year-old mother of two , to TODAY. That's because inside her luggage was medication Hurt took to cope with the side effects of cancer, which she was diagnosed with in 2014. Also inside were comfort items, including a rosary she had with her for every chemotherapy treatment she has ever had and a T-shirt that read "Where there is no struggle, there is no strength."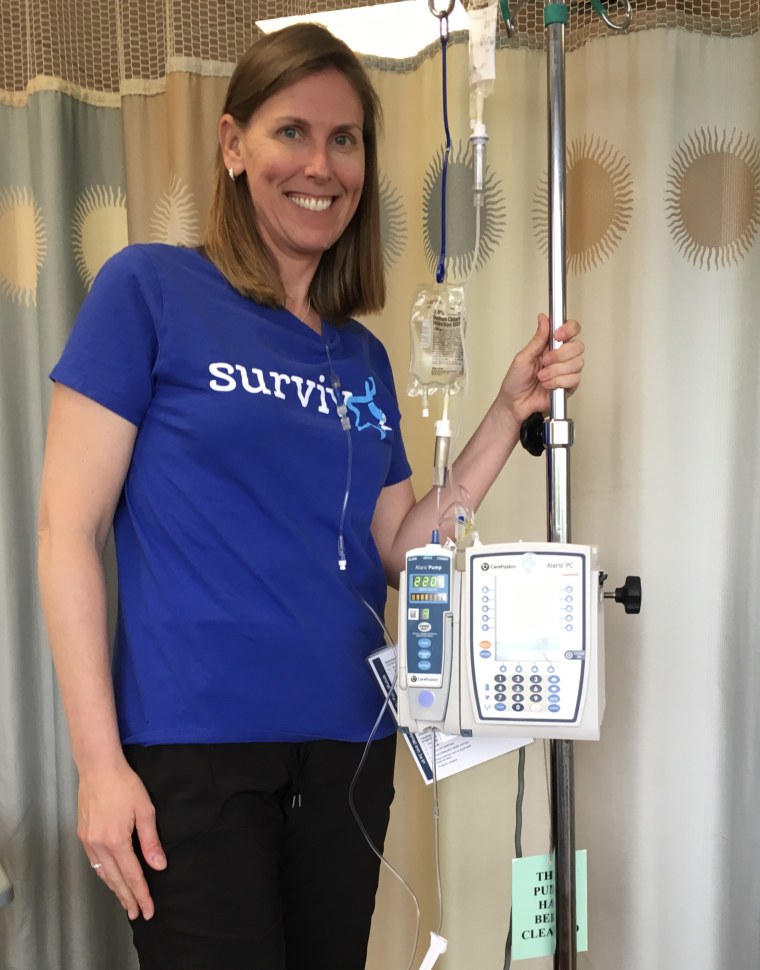 The contents of the bag were especially important because Hurt had a chemotherapy appointment the very next morning. She wanted to wear the T-shirt to the chemotherapy treatment. And without the rosary, Hurt said she would have felt "distraught and uncomfortable and scared."
She eventually got in touch with a Southwest employee at Pittsburgh International Airport named Sarah. "I got very emotional. I started to cry and explained to Sarah what was in the luggage and how I needed it," said Hurt.
Sarah said she would track down the luggage and if it came in that night, would make sure a courier brought it to Hurt's home. The luggage, however, arrived after the last courier left for the night. That's when Sarah personally drove to Hurt's home at 3 a.m. and left the luggage on her doorstep with a note that read "Sorry for the delay getting your bag to you. Myself and my Southwest family are thinking of you and wishing all the best. Kick that cancer's BUTT! With LUV, Sarah from PIT."
Hurt posted a photo of the note on Facebook and explained the story.
"I cried. I just started bawling. I kept saying to my husband, 'Who does this?' This is an example that there are really good people in the world who care and go above and beyond. This woman has restored my faith in humanity," said Hurt.
Someone who read the post on Facebook identified the Southwest Airlines employee as Sarah Rowan. Hurt was able to thank Rowan — who did not immediately return a request for comment — for her act of kindness on the phone on Wednesday.
"I just told her what she did impacted my life in so many different ways." Said Hurt.