Sometimes a picture really is worth a thousand words.
At first glance, the selfie Jennifer Baker posted on Facebook of her and her husband Justin — smiling, with the sun shining down on them — shows the couple looking happy and in love, without a care in the world. No one would ever suspect that just hours earlier, Justin, a 38-year-old father of two young children, was diagnosed with cancer. He'd later be told he had less than a year to live.
"It was the first chance we had a moment to sit down, just the two of us and really take in what was going on," Jennifer, a 34-year-old registered nurse who lives in Fairfax, Virginia, told TODAY. "The sunshine was so pretty and I remember thinking, 'I don't know when the next time I'll be able to sit down and talk to him heart to heart … The rest of the world in that moment didn't matter."
Alongside the photo she posted on Facebook earlier this month, Jennifer wrote to her husband, "So this is us ... the day our next chapter really began. We were walking through the harbor and you wanted to sit for a while. I didn't know if it was appropriate to take a picture but knowing me I asked anyways. We had both been crying for hours but you still smiled and said yes."
She noted that the photo, taken on July 20, showed their love for each other. "No one knows what the upcoming months will bring. Not any doctor in the world can tell us. I'm scared to death as I'm sure you are too. I even contemplated for days if I wanted to share this photo rather than keep it for myself. But then I think, maybe, just maybe, in a year when this memory pops up on our timeline we can look back and say, 'Wow, look at that love. OUR LOVE. It has read us another story and just like every time before, we came out stronger than ever!'"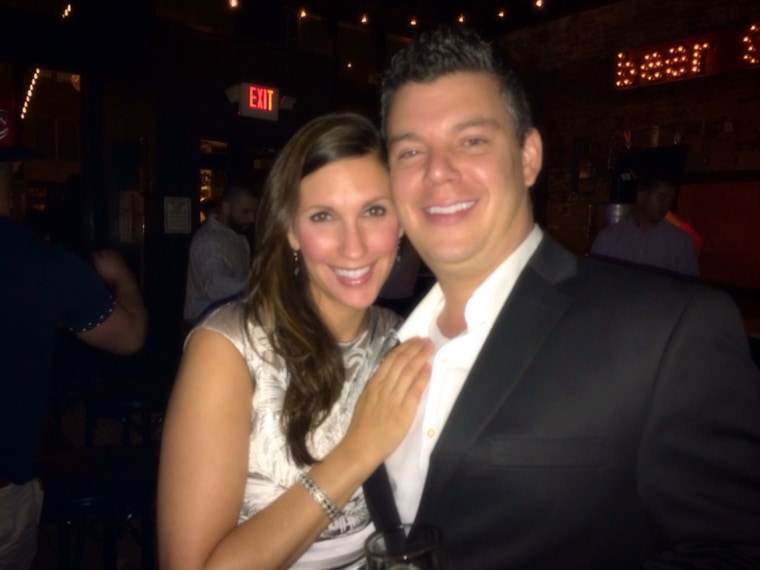 Justin, an oral surgeon, was initially told he had lymphoma, but shortly after, he was diagnosed with something more dire: stage 4 pancreatic cancer. He started chemotherapy earlier this month. A fundraising page has been set up by the family to help pay for his medical expenses.
Jennifer, who met her husband in an operating room in Ohio in 2012, said she's taking things day by day.
"Some days we're optimistic, and some days we're not," she explained.
But she said she hopes her kids, 3-year-old Annabelle and 7-month-old Jamison, will see the selfie she took the day her husband was diagnosed with cancer and realize "just how much I loved him ... and think just how hard we worked to get through everything. You have to be strong and you have to stay together and that you may not always have more time."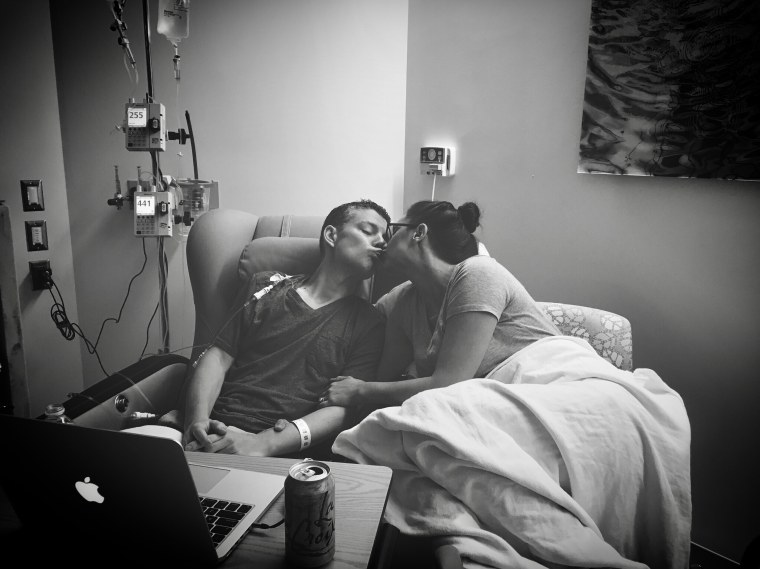 Justin told TODAY that when he looks at the selfie his wife took he sees "strength," adding "I know that the love that we have can get our family through anything."
Justin wants to spend the rest of his time making memories with his children and wife. "I can only hope to make the absolute most of it and take advantage of every minute to let them know just how much I love them and what they mean to me."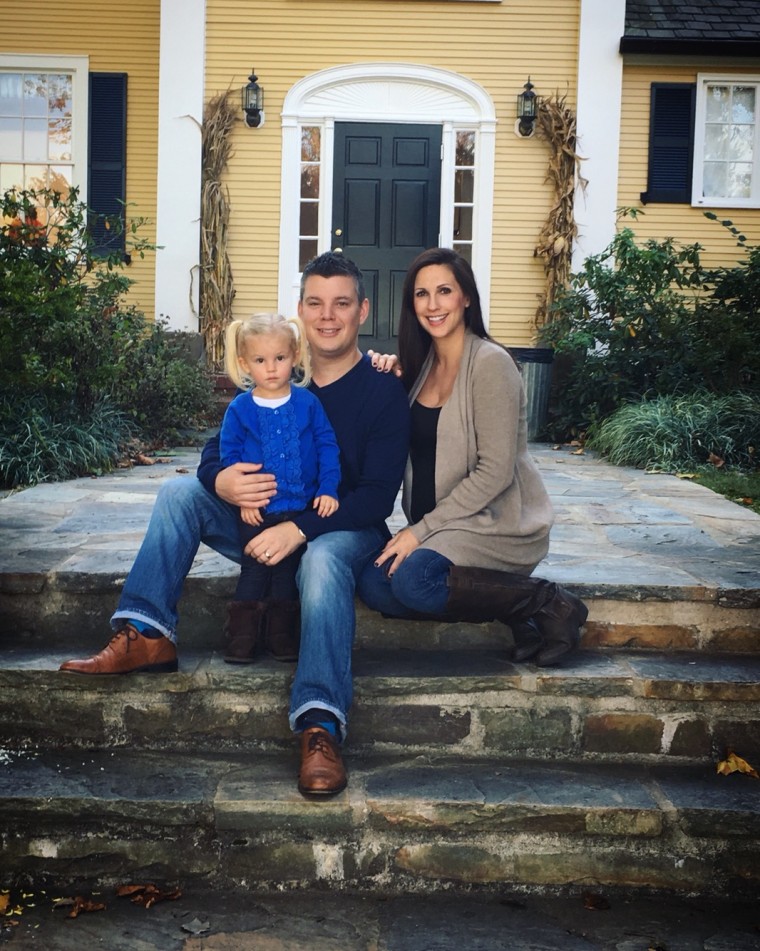 He added, "... I don't want my children to be scarred by watching their father whither away in front of them. While I want to spend as much time with them as possible, I also want to shelter them from the harshness of this horrible disease. I want their final memories of me to be positive and full of love."